OUAGADOUGOU, Burkina Faso (AP) — Volunteer militia groups supporting Burkina Faso's army have killed dozens of civilians of the ethnic Fulani group, including children, in the troubled country's west, a local rights group charged on Tuesday.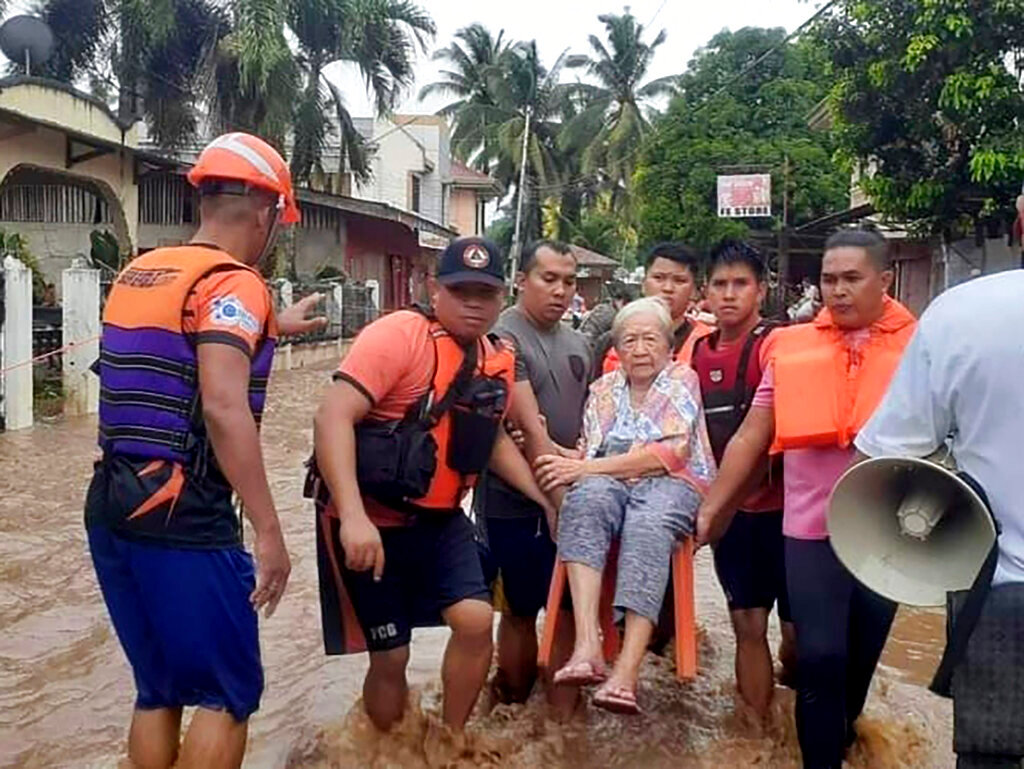 MANILA, Philippines (AP) — Thousands of people in the Philippines remained in emergency shelters in the wake of devastating Christmas flooding, as the death toll climbed to 51 with 19 missing, authorities said Monday. Images showed residents in southern Misamis Occidental province sweeping away thick mud from the floors of their homes. In the seaside village of Cabol-anonan, coconut trees were uprooted and huts made of light material were nearly flattened.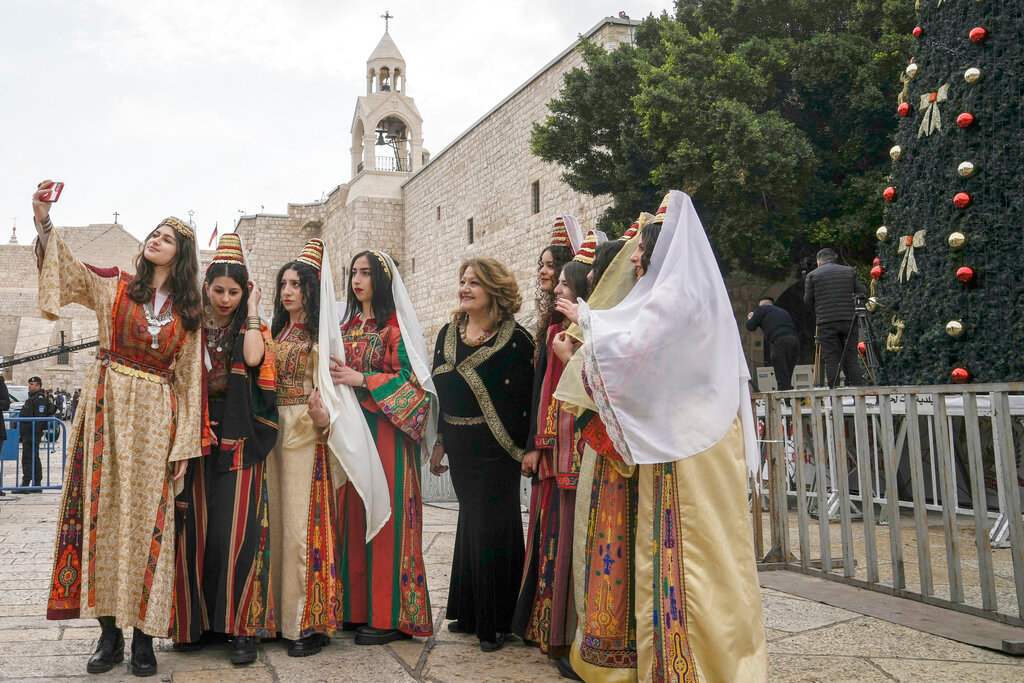 BETHLEHEM, West Bank (AP) — The biblical town of Bethlehem marked a merry Christmas on Saturday, with thousands of visitors descending upon the traditional birthplace of Jesus as it rebounds from the coronavirus pandemic. Tourism is the economic lifeblood of this town in the occupied West Bank, and for the past two years, the pandemic kept international visitors away.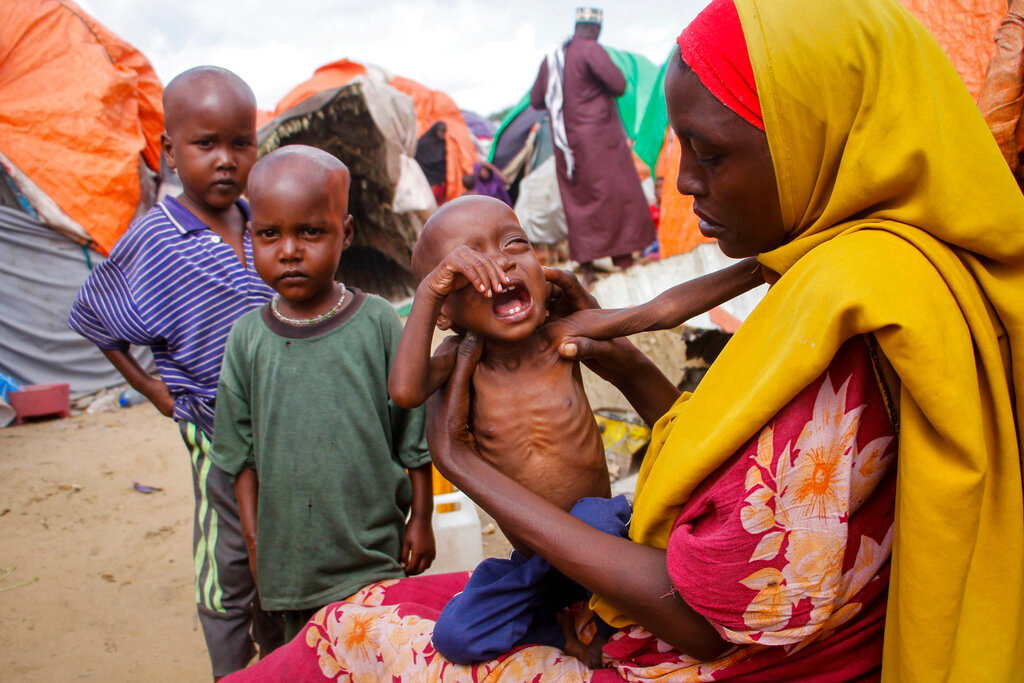 UNITED NATIONS (AP) — The U.N. humanitarian chief predicts at least a billion dollars will be needed urgently to avert famine in Somalia. The Horn of Africa has seen four straight failed rainy seasons for the first time in over half a century, endangering an estimated 20 million people in one of the world's most impoverished and turbulent regions.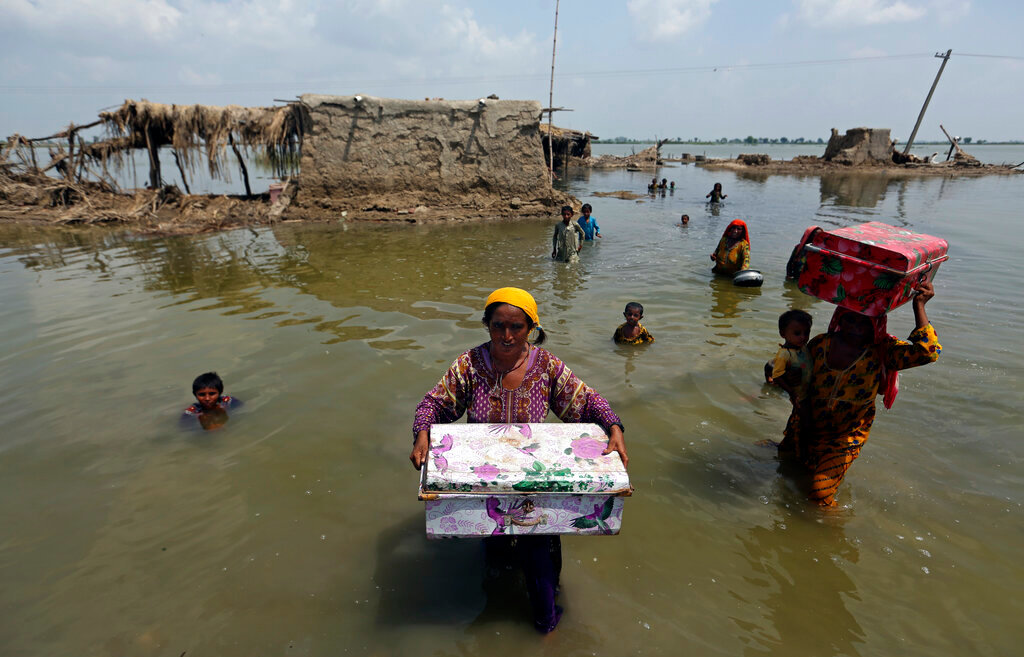 ISLAMABAD (AP) — The U.N. refugee agency has rushed in more desperately needed aid to flood-stricken Pakistan as the nation's prime minister traveled to the south where rising waters of Lake Manchar pose a new threat. Two UNHCR planes touched down on Monday in the southern port city of Karachi and two more were expected later in the day. A third plane, with aid from Turkmenistan also landed in Karachi.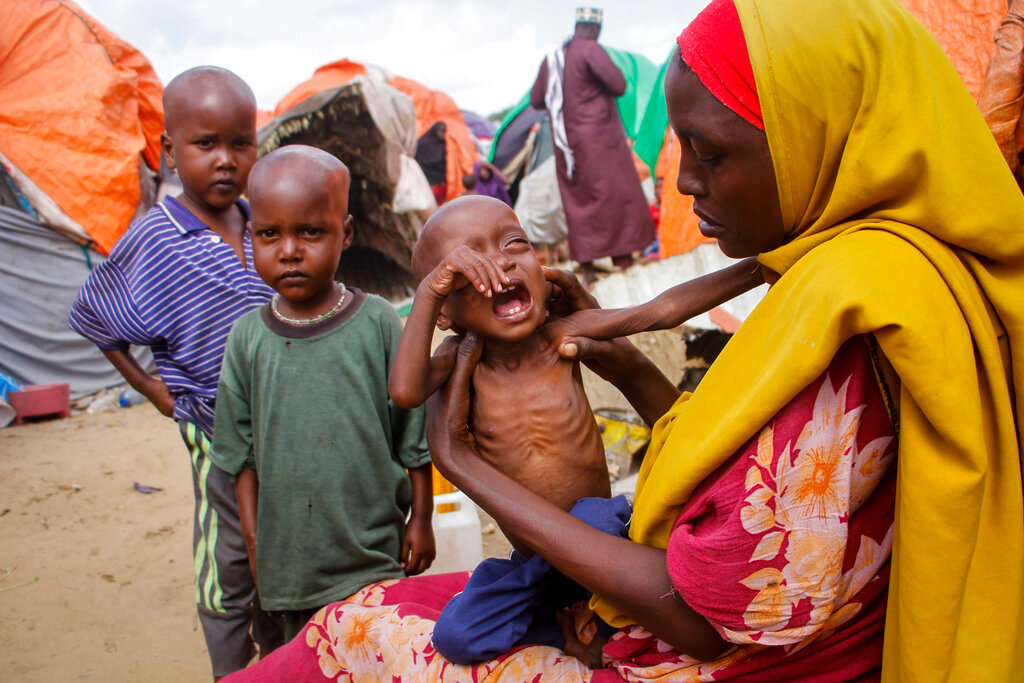 MOGADISHU, Somalia (AP) — The United Nations says "famine is at the door" in Somalia with "concrete indications" famine will occur later this year in the southern Bay region. This falls just short of a formal famine declaration in Somalia as thousands are dying in a historic drought made worse by the effects of the war in Ukraine.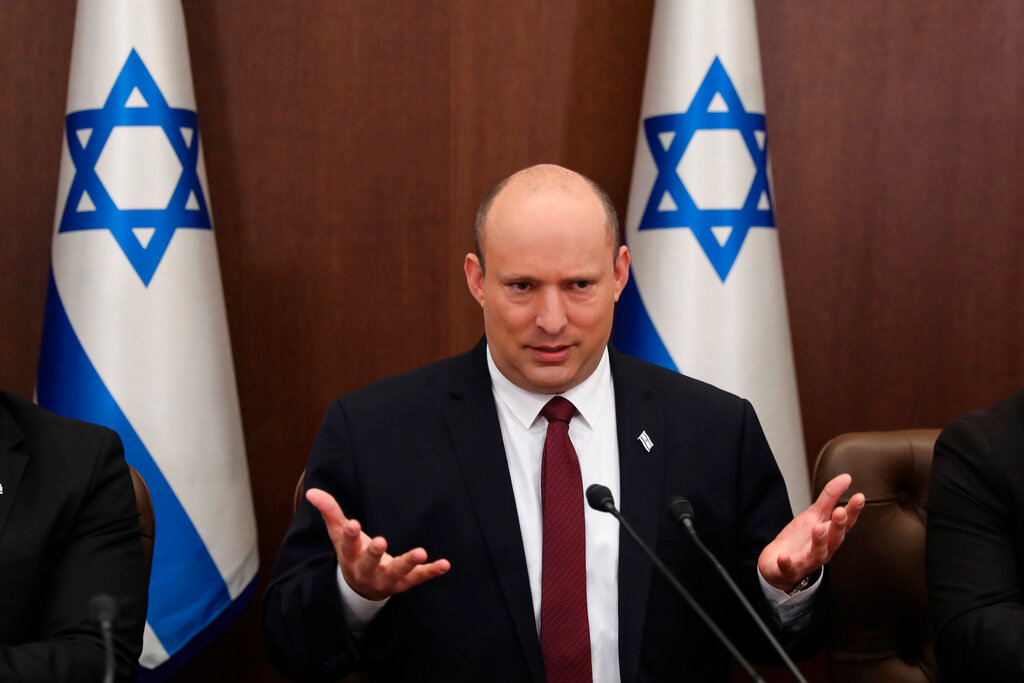 JERUSALEM (AP) — Israel's weakened coalition government decided Monday to dissolve parliament and call a new election, the country's fifth in three years. The vote, expected this fall, could bring about the return of a nationalist religious government led by former Prime Minister Benjamin Netanyahu or another prolonged period of political gridlock. The previous four elections, focused on Netanyahu's fitness to rule while on trial for corruption charges, ended in deadlock.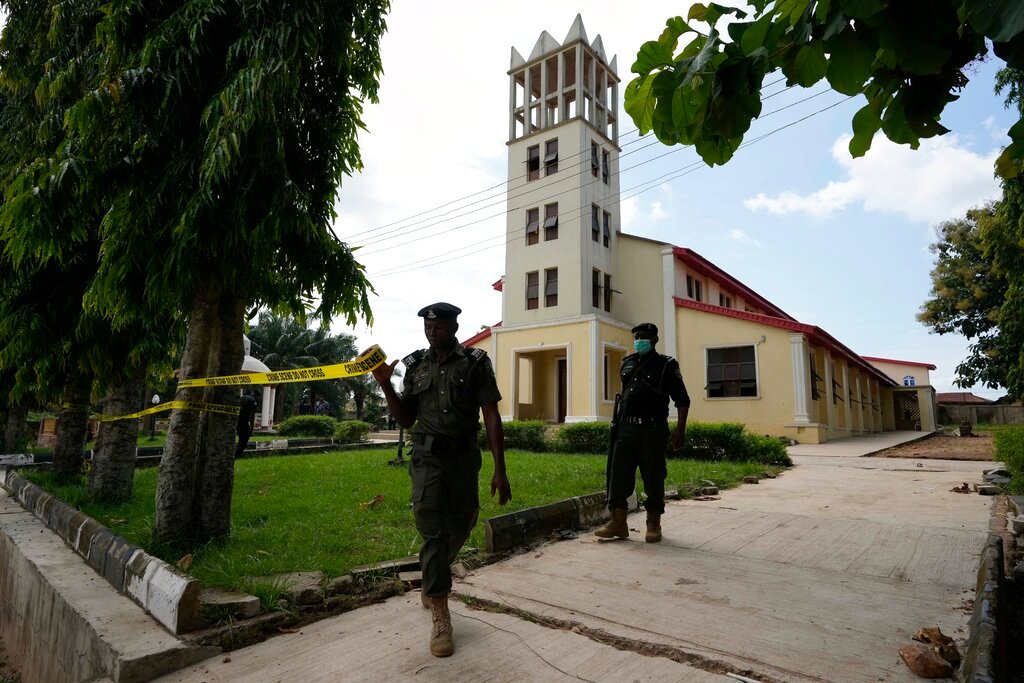 OWO, Nigeria (AP) — Authorities in southwestern Nigeria say the gunmen who killed 50 people at a church opened fire both inside and outside the building in a coordinated attack before escaping. No one has claimed responsibility.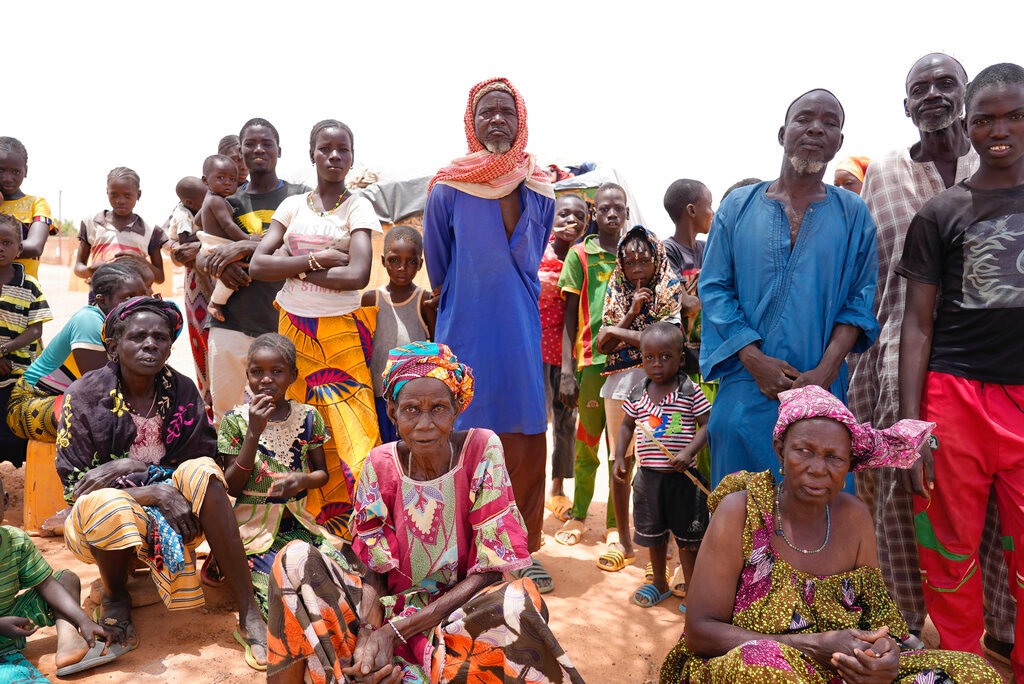 DJIBO, Burkina Faso (AP) — African leaders have gathered for a summit in Malabo, Equatorial Guinea, to address growing humanitarian needs on the continent, which is also facing increased violent extremism, famine and a run of military coups. Leaders on Friday called for increased mobilization to resolve a humanitarian crisis that has left millions displaced and more than 280 million suffering from malnourishment.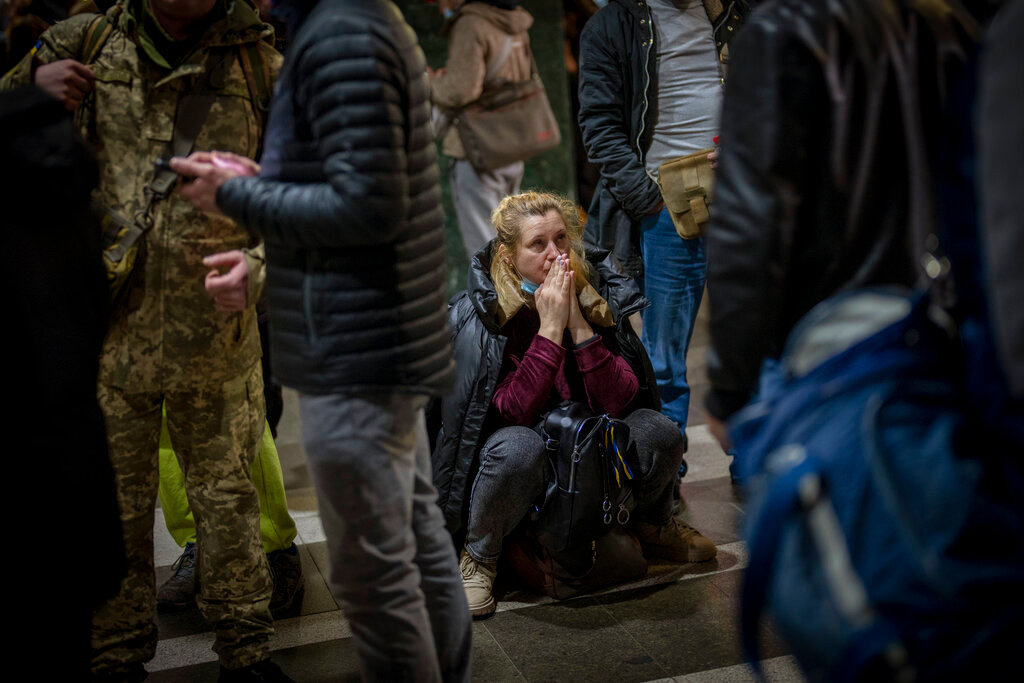 KYIV, Ukraine (AP) — Russia launched a wide-ranging attack on Ukraine on Thursday, hitting cities and bases with airstrikes or shelling, as civilians piled into trains and cars to flee. Ukraine's government said Russian tanks and troops rolled across the border in a "full-scale war" that could rewrite the geopolitical order and whose fallout already reverberated around the world.