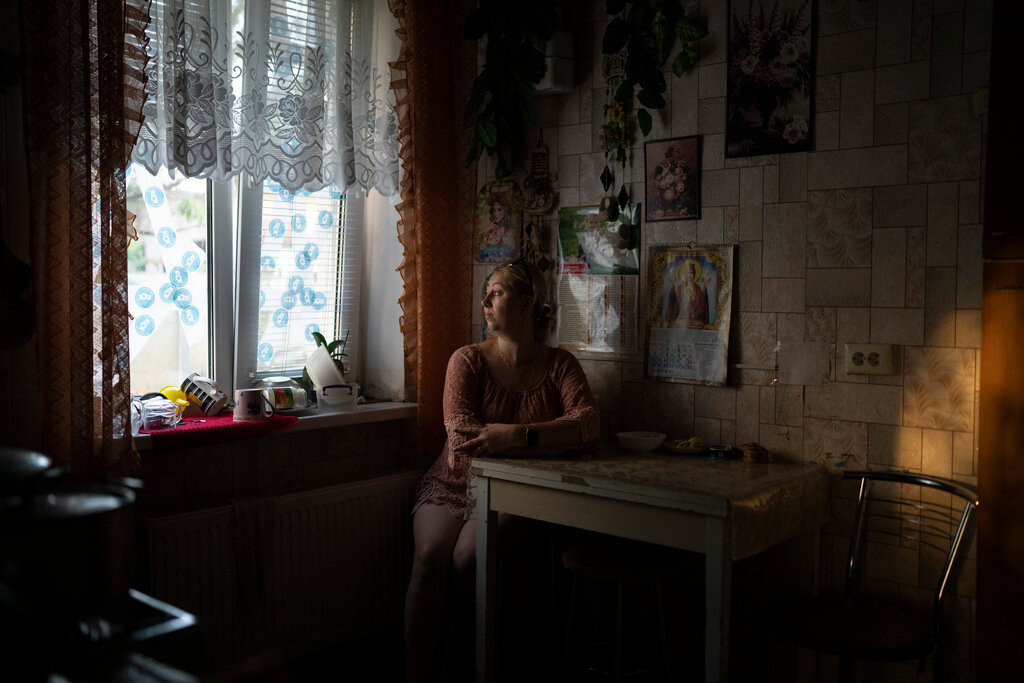 KUPIANSK, Ukraine (AP) — The thunder of mortar fire echoes in the distance as 5-year old David approaches his mother with an innocent request: Can he play with the baseball bat a relative gave him as a gift? Valeria Pototska rolls her eyes and tells her son no for the umpteenth time. It's a toy for big kids, she scolds. The boy, who doesn't so much as flinch when the weapons not far from their town in northeast Ukraine shoot off more rounds, pouts and pedals away on his bicycle.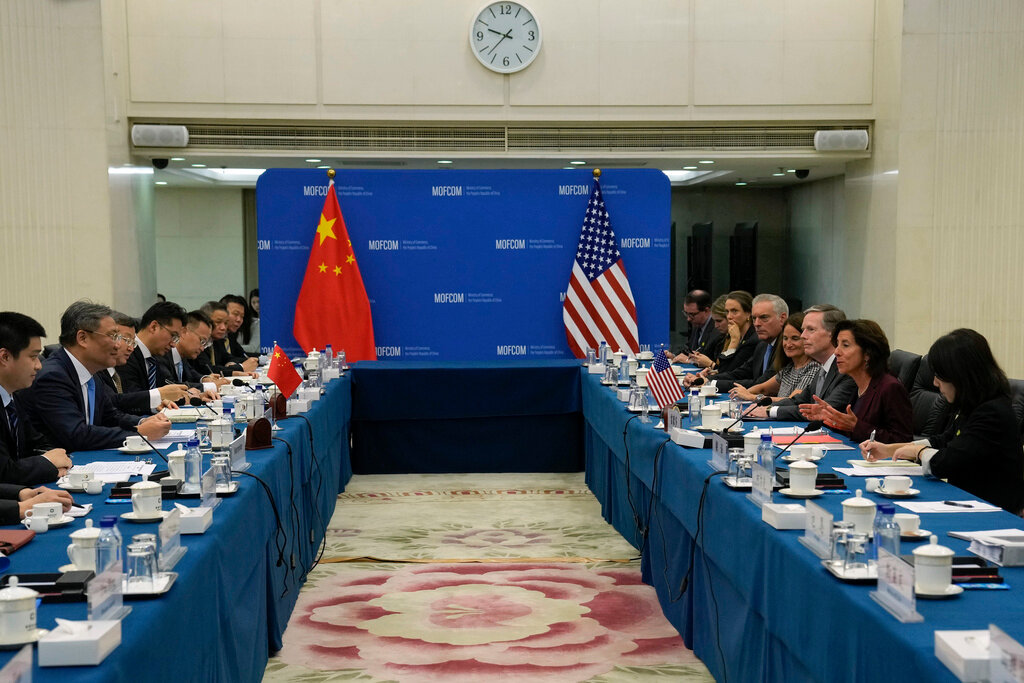 BEIJING (AP) — Commerce Secretary Gina Raimondo said she and her Chinese counterpart agreed Monday to exchange information on U.S. export controls that frustrate Beijing and set up a group to discuss other commercial issues, but neither side appeared ready to make concessions on disputes that have plunged relations to their lowest level in decades.
TALLINN, Estonia (AP) — Yevgeny Prigozhin smiled as a crowd of adoring fans surrounded his black SUV on June 24 in Russia's southern city of Rostov-on-Don and cheered him on. "You rock!" fans shouted while taking selfies with the chief of the Wagner mercenary group, who was sitting in the vehicle after nightfall. "You're a lion! Hang in there!"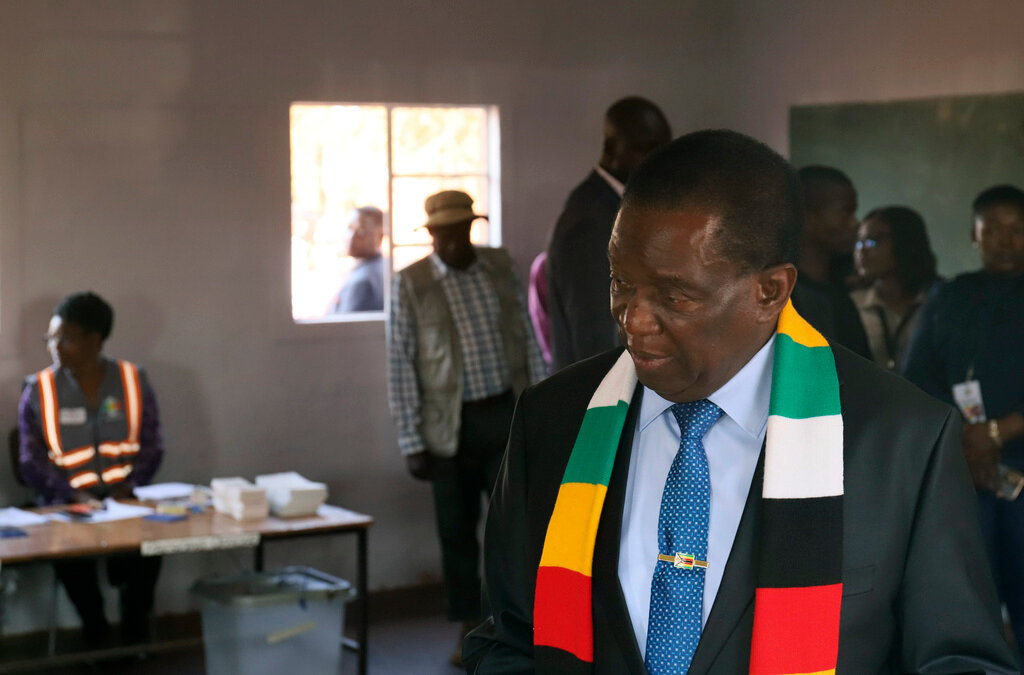 HARARE, Zimbabwe (AP) — Zimbabwean President Emmerson Mnangagwa was re-elected for a second and final five-year term late Saturday in results announced much earlier than expected following another troubled vote in the southern African country with a history of violent and disputed elections.
ATHENS, Greece (AP) — More than 600 firefighters, including reinforcements from several European countries, backed by a fleet of water-dropping planes and helicopters were battling three persistent major wildfires in Greece Sunday, two of which have been raging for days.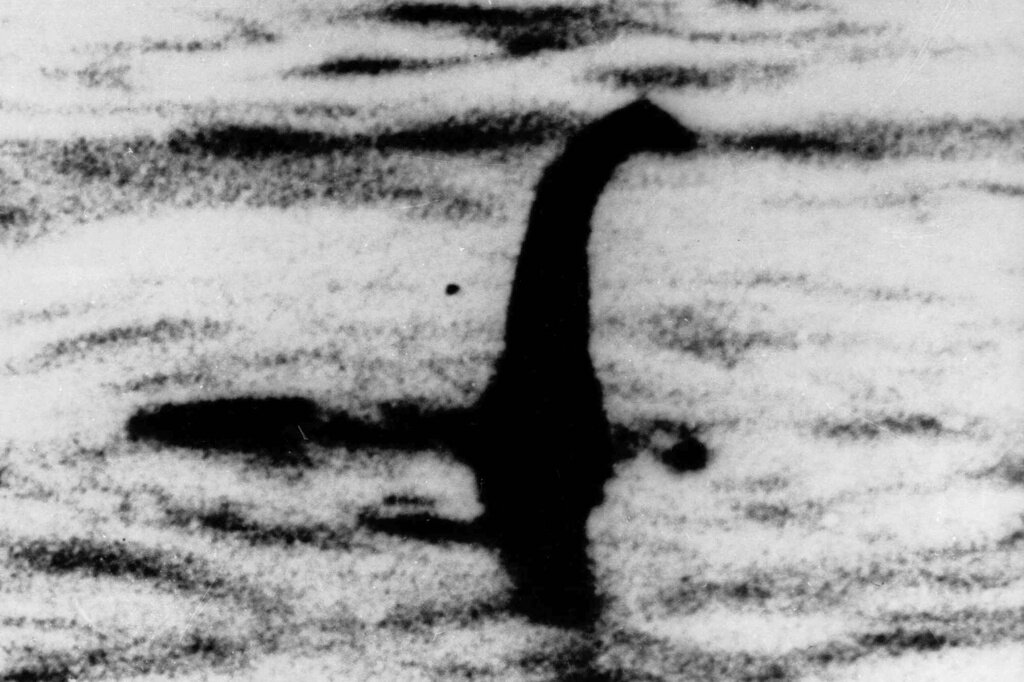 LONDON (AP) — Mystery hunters converged on a Scottish lake on Saturday to look for signs of the mythical Loch Ness Monster. The Loch Ness Center said researchers would try to seek evidence of Nessie using thermal-imaging drones, infrared cameras and a hydrophone to detect underwater sounds in the lake's murky waters.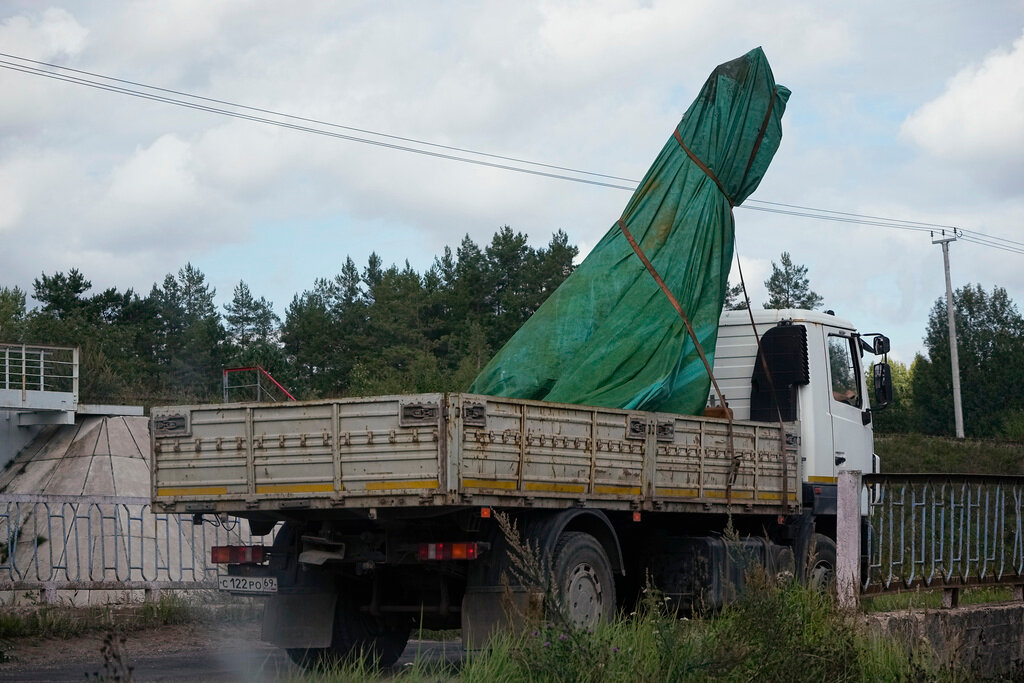 The Kremlin on Friday rejected allegations it was behind a plane crash that is presumed to have killed mercenary leader Yevgeny Prigozhin, whose brutal fighters were feared in Ukraine, Africa and Syria and conducted a brief but shocking mutiny in Russia two months ago. Prigozhin, who was listed among those on board the plane, was eulogized Thursday by President Vladimir Putin, even as suspicions grew that the Russian leader was behind a crash that many saw as an assassination.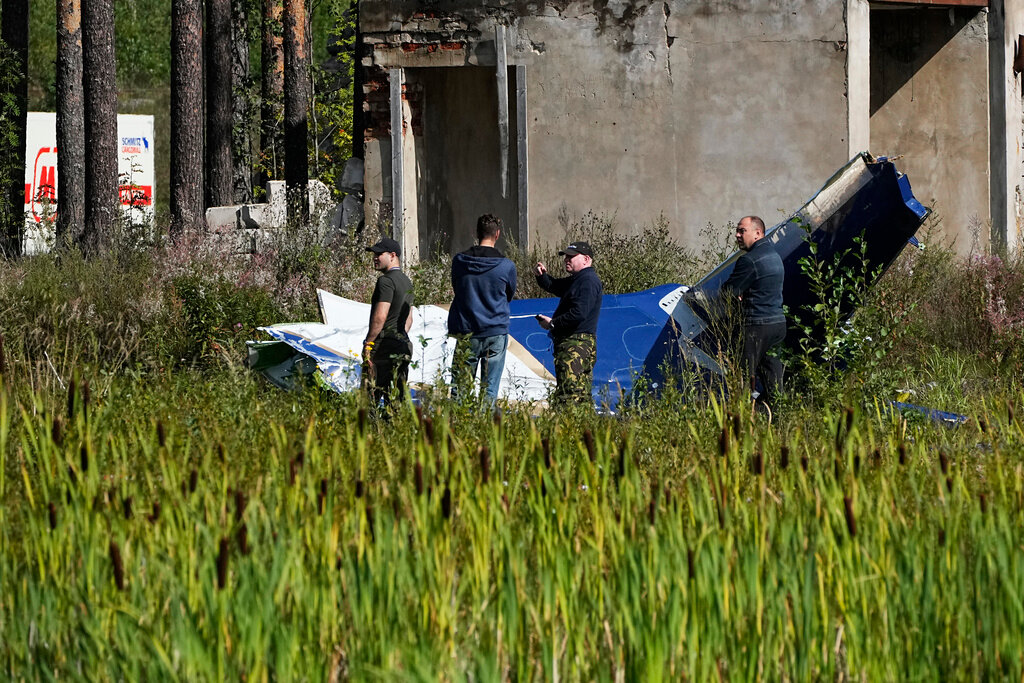 WASHINGTON (AP) — A preliminary U.S. intelligence assessment has found that the plane crash presumed to have killed Wagner leader Yevgeny Prigozhin was intentionally caused by an explosion, according to U.S. and Western officials. One of the officials, who were not authorized to comment and spoke on the condition of anonymity, said that the explosion falls in line with Russian President Vladimir Putin's "long history of trying to silence his critics."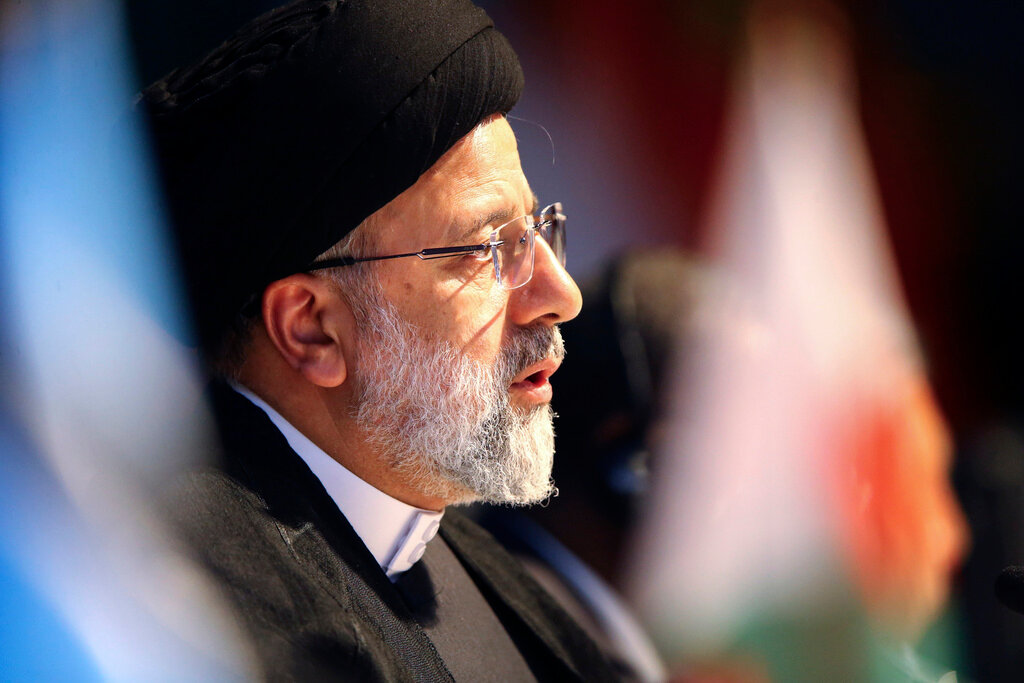 JOHANNESBURG (AP) — Iran and Saudi Arabia were among six countries invited Thursday to join the BRICS bloc of developing economies in a move that showed signs of strengthening a China-Russia coalition as tensions with the West spiral higher. The United Arab Emirates, Argentina, Egypt and Ethiopia were also set to enter BRICS from Jan. 1, 2024, joining current members Brazil, Russia, India, China and South Africa to make an 11-nation bloc.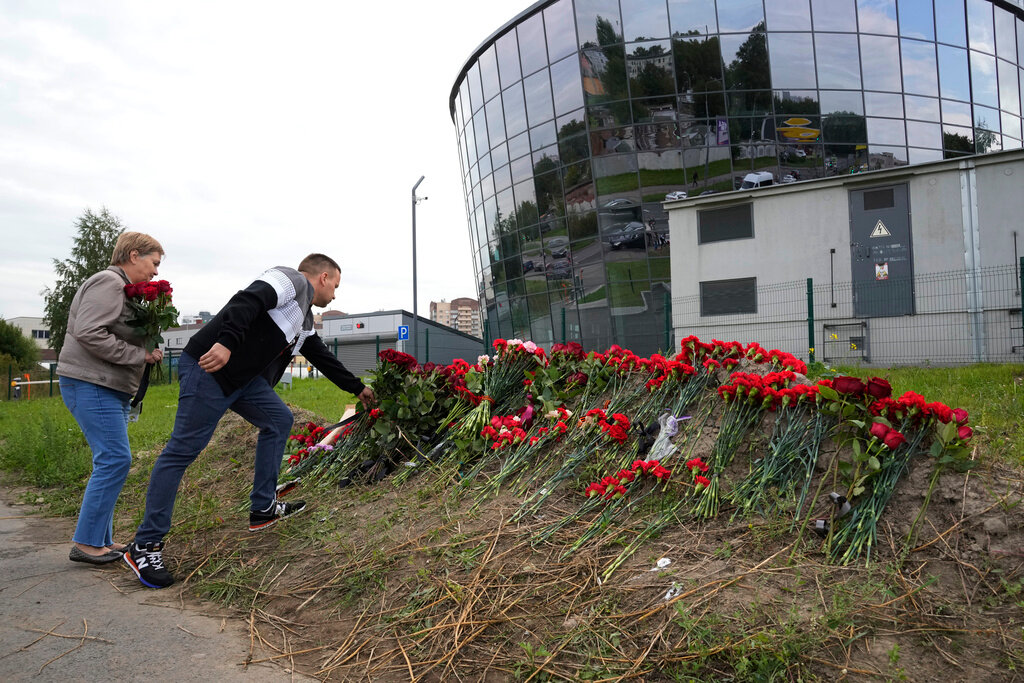 The passenger manifest of the plane that went down in Russia is essentially a who's who of Wagner mercenaries, including its second-in-command, who baptized the group with his nom de guerre, as well as the logistics chief, a fighter wounded by U.S. airstrikes in Syria and at least one possible bodyguard. And, of course, Yevgeny Prigozhin himself, Wagner's leader and mutineer, who many believed was a marked man after his short-lived uprising in June against the Russian military.