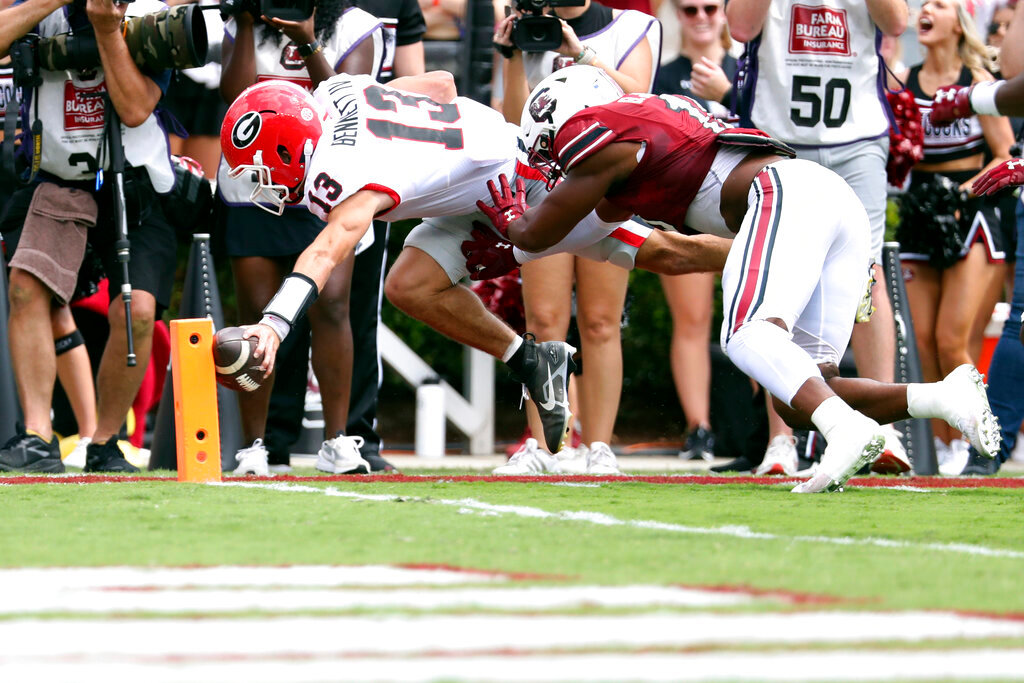 COLUMBIA, S.C. (AP) — Stetson Bennett went 16 for 23 for 284 yards and two touchdowns and ran for another score to lead No. 1 Georgia to a 48-7 victory over South Carolina. The Bulldogs' defense nearly had its second shutout of the season before South Carolina scored a touchdown against the backups with 53 seconds to go. The Georgia offense scored on eight of its first nine drives, gaining 551 yards and averaging nearly 10 yards a play.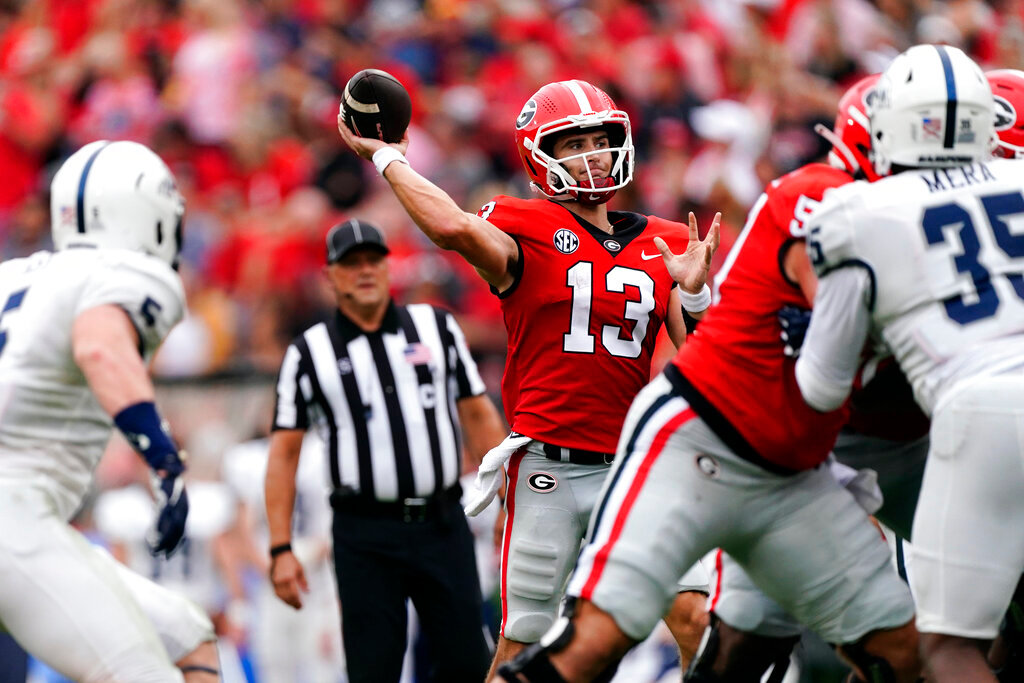 COLUMBIA, S.C. (AP) — South Carolina coach Shane Beamer is focused on the field, not on Georgia's No. 1 ranking. He might be the only one heading into Saturday's game. Beamer told his staff no "shock the worlds" or other rah-rah platitudes around the team this week. Then his family sent him several texts saying just that.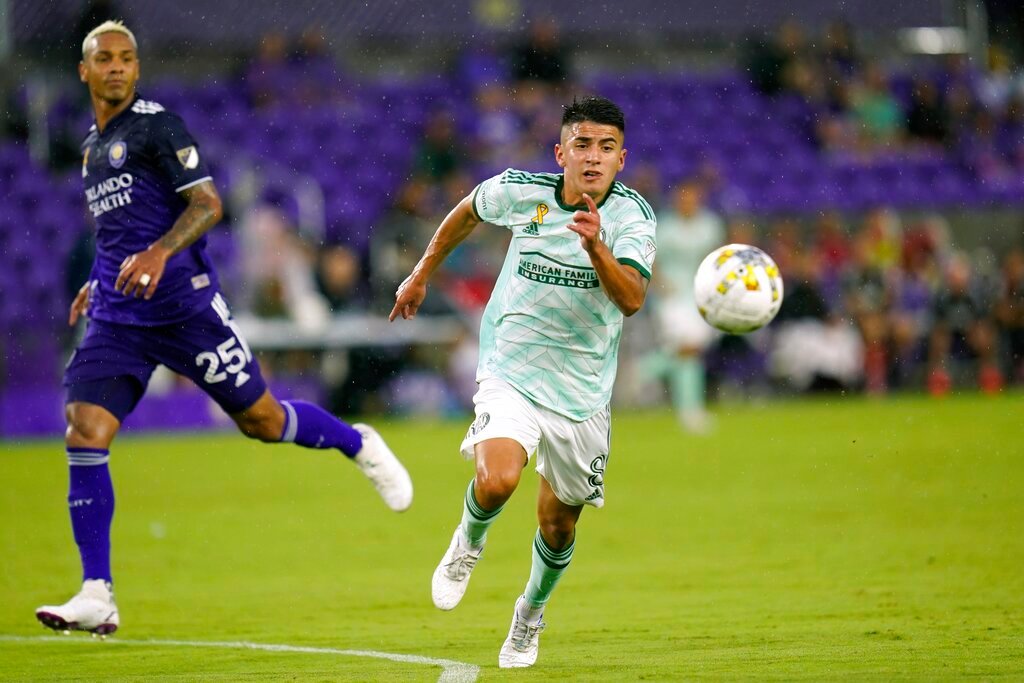 BUENOS AIRES, Argentina (AP) — Atlanta United forward Thiago Almada has been included in Argentina's 28-man squad for two World Cup warm-up matches to be played in the United States this month. The team will face Honduras on Sept. 23 in Miami and Jamaica four days later in New Jersey. Argentina coach Lionel Scaloni dropped four players from his earlier list: goalkeeper Juan Musso, defender Lucas Martínez, midfielder Exequiel Palacios and striker Nicolás González — the latter two are injured.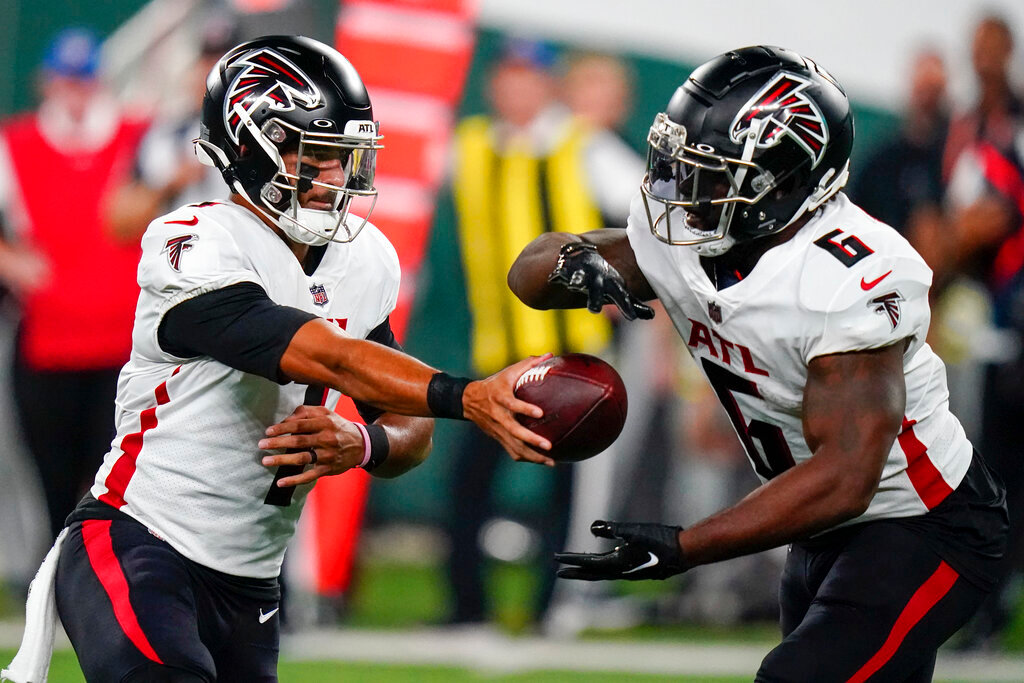 FLOWERY BRANCH, Ga. (AP) — Atlanta Falcons running back Damien Williams was held out of practice for the second consecutive day with a rib injury. Williams' status is uncertain for Sunday's game at the Los Angeles Rams. Williams had been expected to share carries with Falcons starter Cordarrelle Patterson. Instead, Williams had only two carries for 2 yards before suffering the injury on Atlanta's second possession of last week's 27-26 loss to the New Orleans Saints.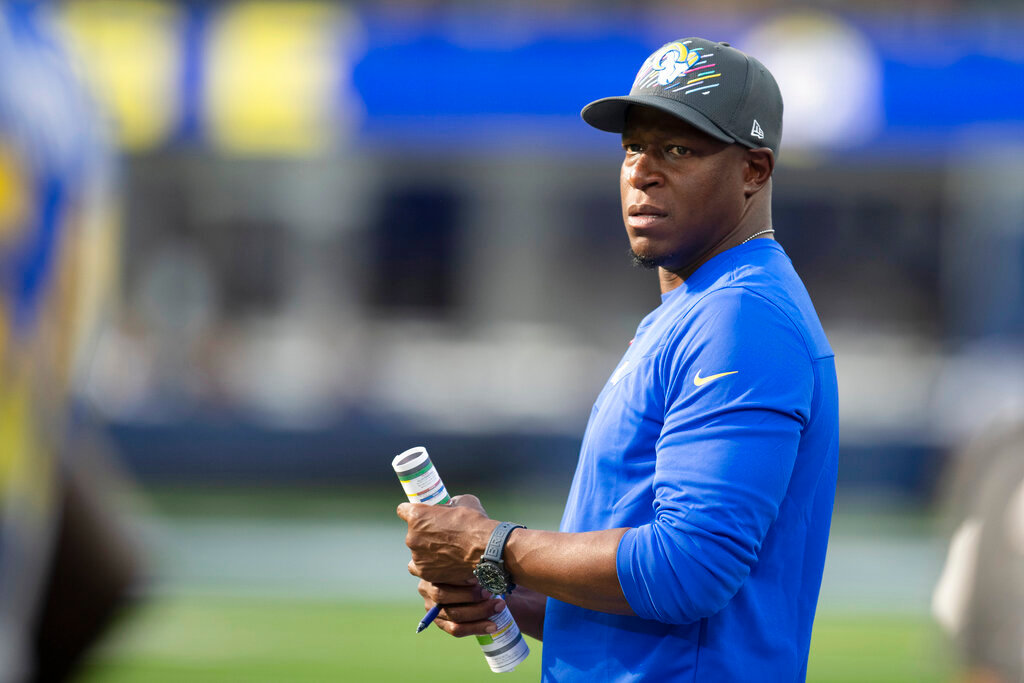 THOUSAND OAKS, Calif. (AP) — Raheem Morris was at home last Sunday, still smarting from his Los Angeles Rams' season-opening blowout loss, when he heard Nebraska had fired coach Scott …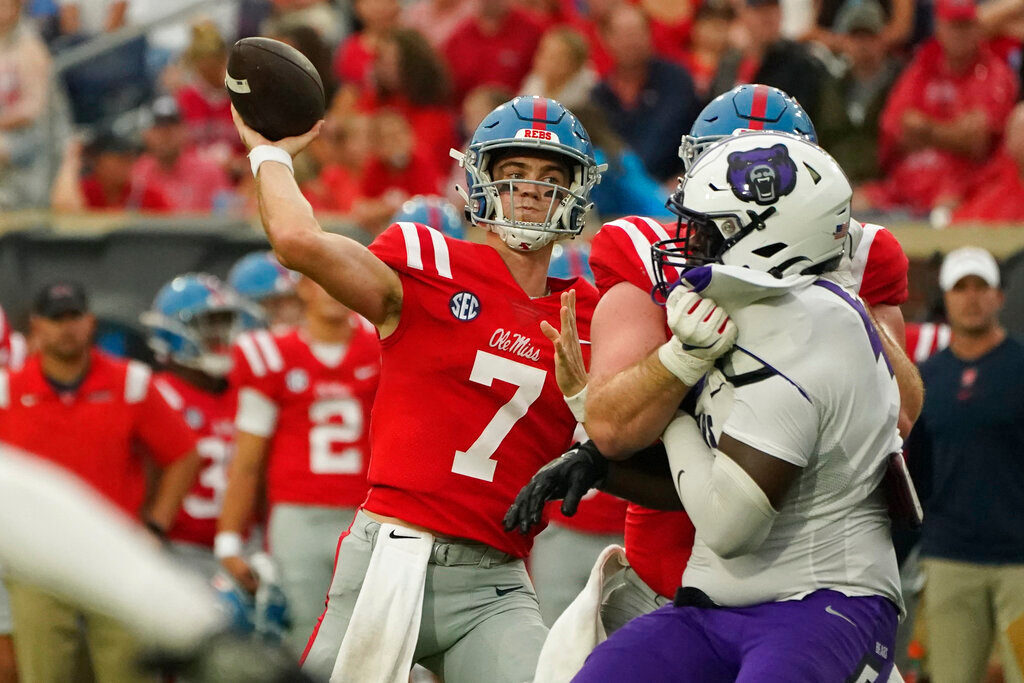 ATLANTA (AP) — Three weeks into the season, No. 20 Ole Miss is still sorting things out at quarterback. Maybe Saturday's game at Georgia Tech will provide some clarity. Luke Altmyer started last week against Central Arkansas but went down with an upper-body injury. He appears fully recovered and should be able to go against the Yellow Jackets.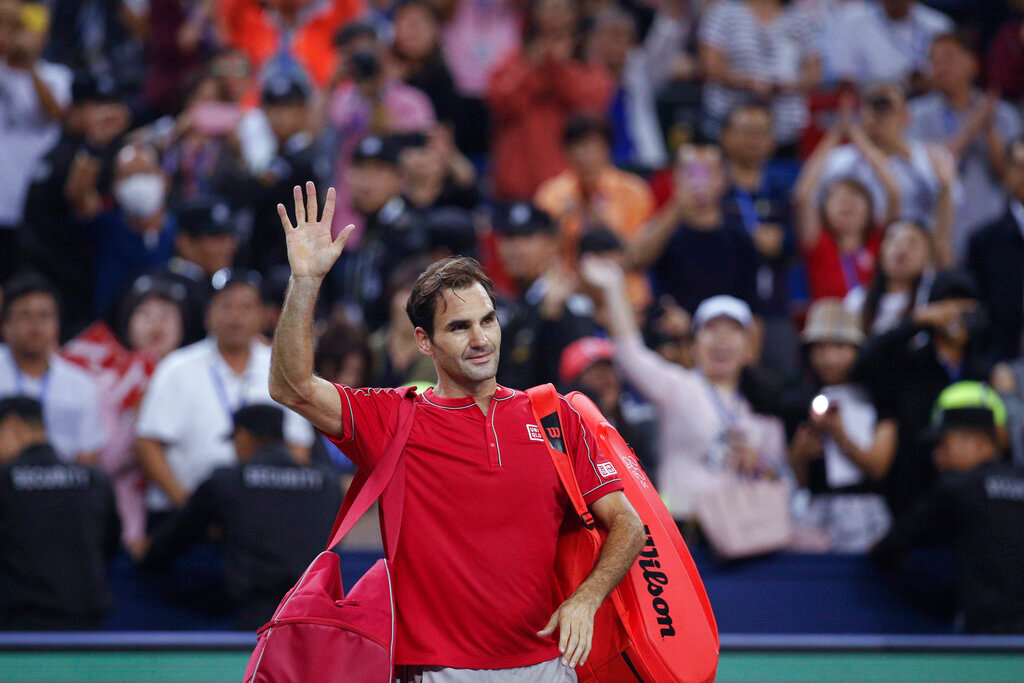 Roger Federer has announced that he is retiring from professional tennis at the age of 41 after winning 20 Grand Slam titles. Federer has not competed since Wimbledon in July 2021. He has had a series of knee operations. Federer posted his news on Twitter. He says his farewell event will be the Laver Cup in London next week.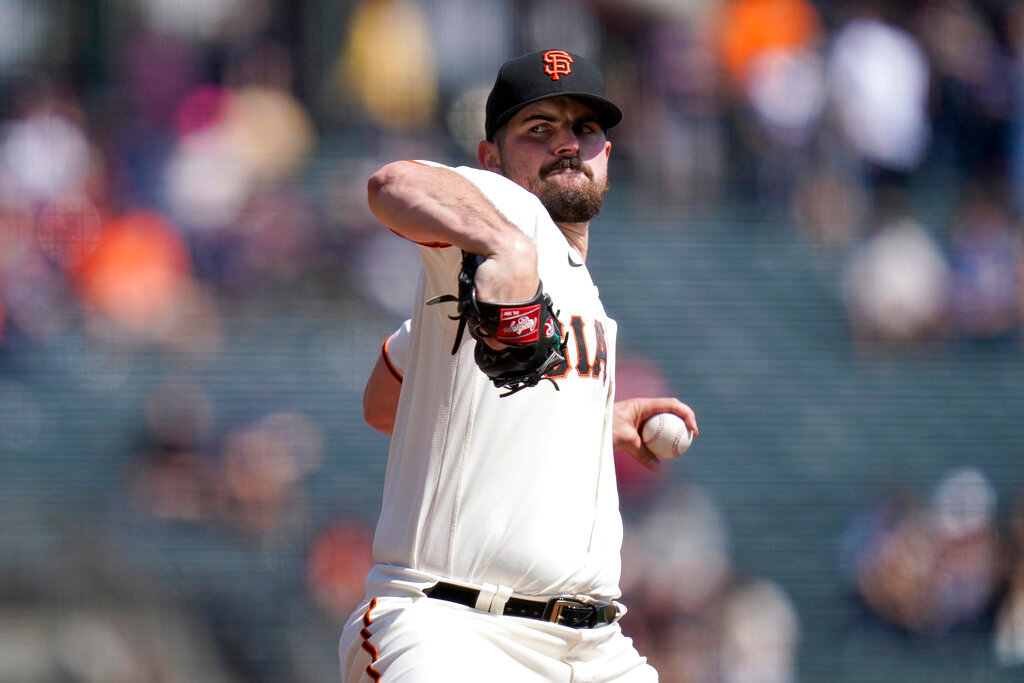 SAN FRANCISCO (AP) — Carlos Rodón struck out eight in five dominant innings before leaving with a blister and the San Francisco Giants slowed down the Atlanta Braves 4-1 to win the series. Rodón improved to 13-8. He allowed just an unearned run on two hits and a walk. He moved into second in the majors with 220 strikeouts, behind only New York Yankees ace Gerrit Cole, who has 228.
BIRMINGHAM, Ala. (AP) — Oklahoma's regular-season games against Southeastern Conference teams will have to wait until the Sooners are officially a member. The SEC says it has instructed Georgia and Tennessee to postpone home-and-home games scheduled for the next two seasons. The second meetings with both teams were scheduled for after Oklahoma and Texas leave the Big 12 and start playing in the SEC in 2025.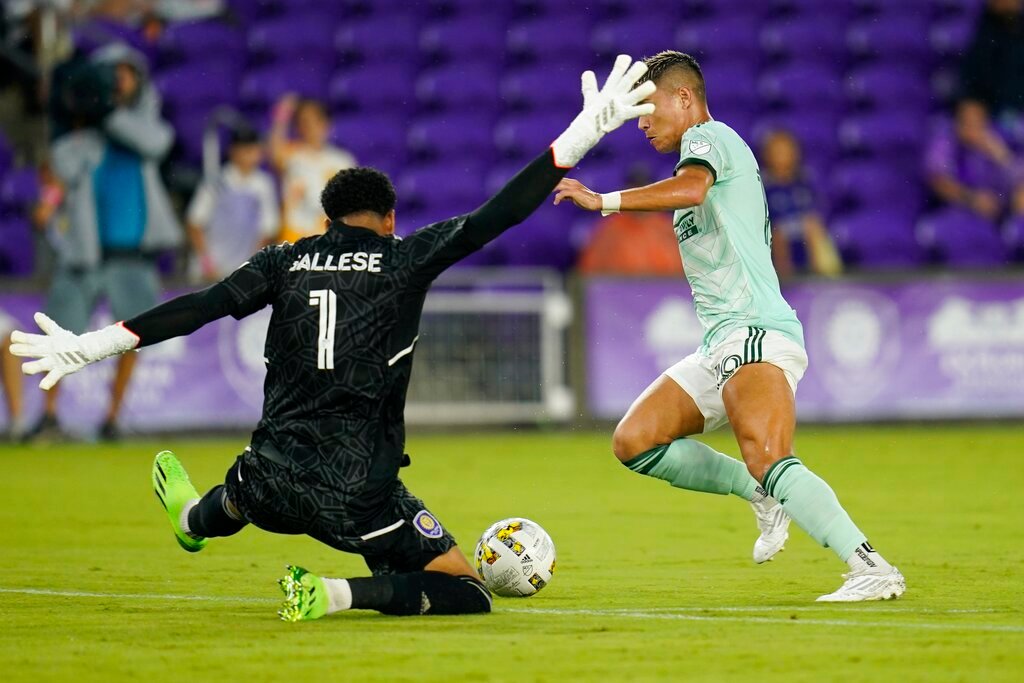 ORLANDO, Fla. (AP) — Thiago Almada scored in the 72nd minute and Raul Gudino stopped three shots as Atlanta United beat Orlando City 1-0 on Wednesday night. Orlando's loss clinched a playoff berth for the New York Red Bulls, the team's 13th consecutive postseason appearance.