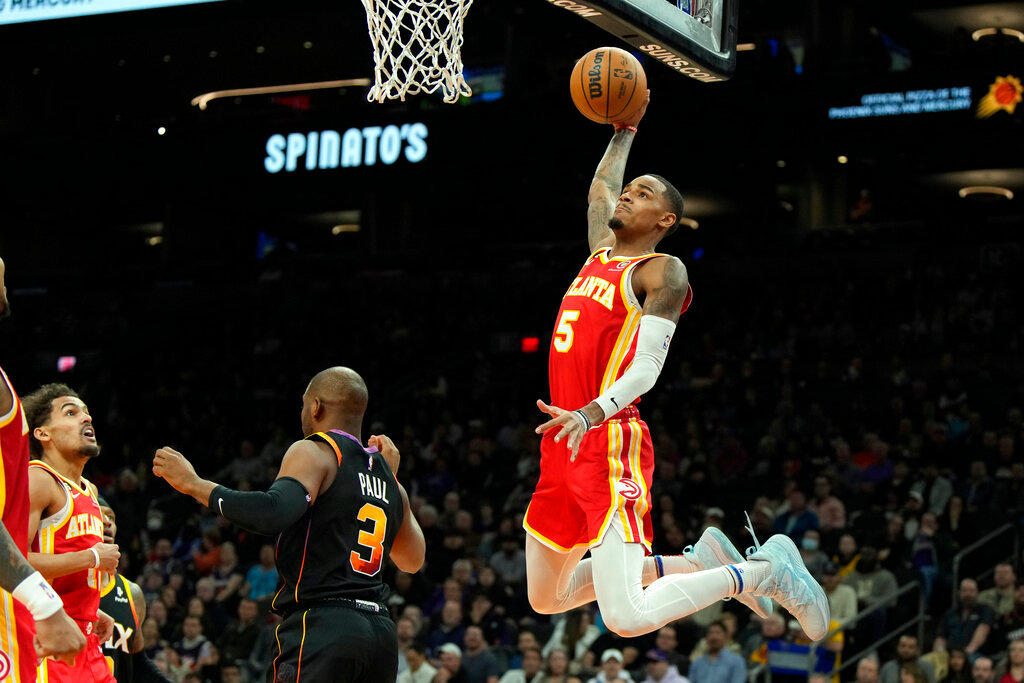 PHOENIX (AP) — Trae Young rose up for a 3-pointer in the second half that left his hands way too hard, hurtling toward the basket before slamming off the backboard and through the hoop. Atlanta's star guard shrugged and ran back down the court with a sheepish grin. Things were going the Hawks' way Wednesday night, leading to a blowout victory. Dejounte Murray scored 21 points, Young added 20 points and 12 assists and Atlanta rolled past the Phoenix Suns 132-100.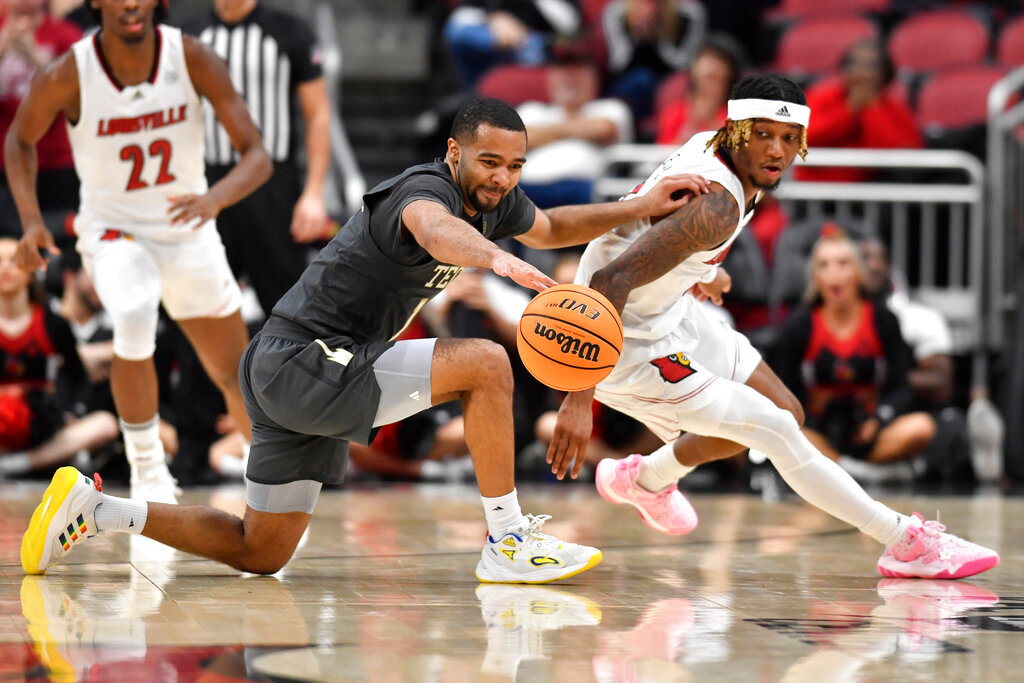 LOUISVILLE, Ky. (AP) — Jae'ly Withers had 19 points and 13 rebounds, Kamari Lands had 11 points and a big 3-pointer, and Louisville defeated Georgia Tech 68-58 on Wednesday night, for the Cardinals' first ACC win of the season. Louisville led 33-28 at halftime and maintained a slim lead through the first 10 1/2 minutes of the second half until Georgia Tech tied it at 45 on a dunk by Ja'von Franklin with 9:26 remaining. The Yellow Jackets never took the lead, making just 2 of 9 shots the rest of the game while the Cardinals finished 6 of 8 from the field.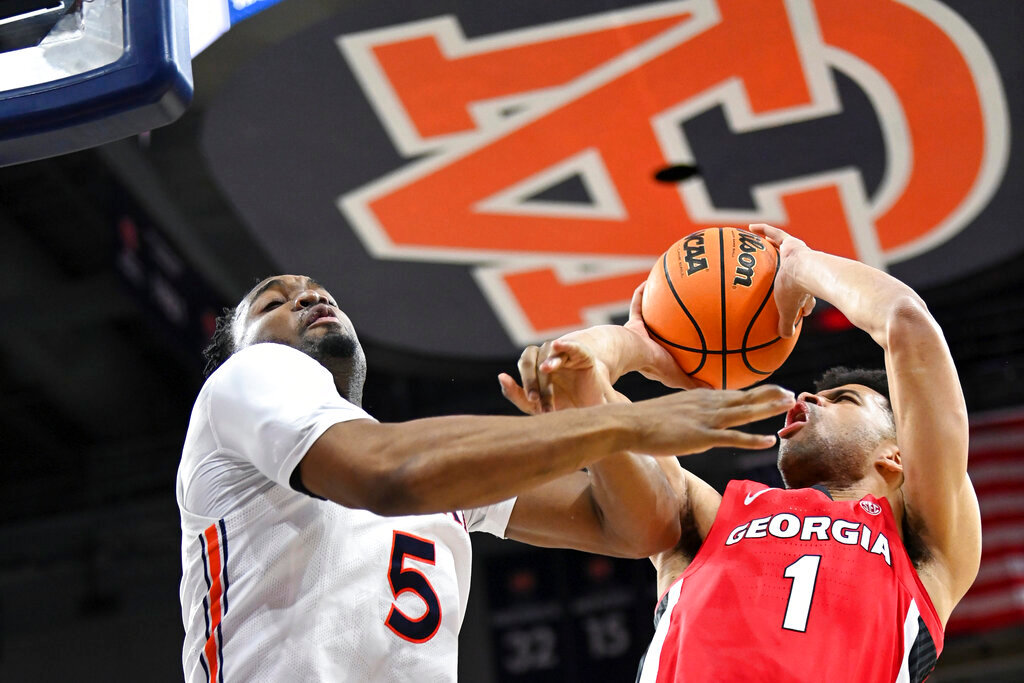 AUBURN, Ala. (AP) — Johni Broome scored 19 points and matched a career high with 18 rebounds, Allen Flanigan scored a season-high 22 points, and No. 25 Auburn defeated Georgia 94-73 on Wednesday night. Wendell Green Jr. added 18 points and six assists and made two 3-pointers during a 17-0 first-half run for the Tigers (17-5, 7-2 Southeastern Conference). Broome secured his seventh double-double of the season with 2:54 remaining in the first half, then added six points and six rebounds in the second half.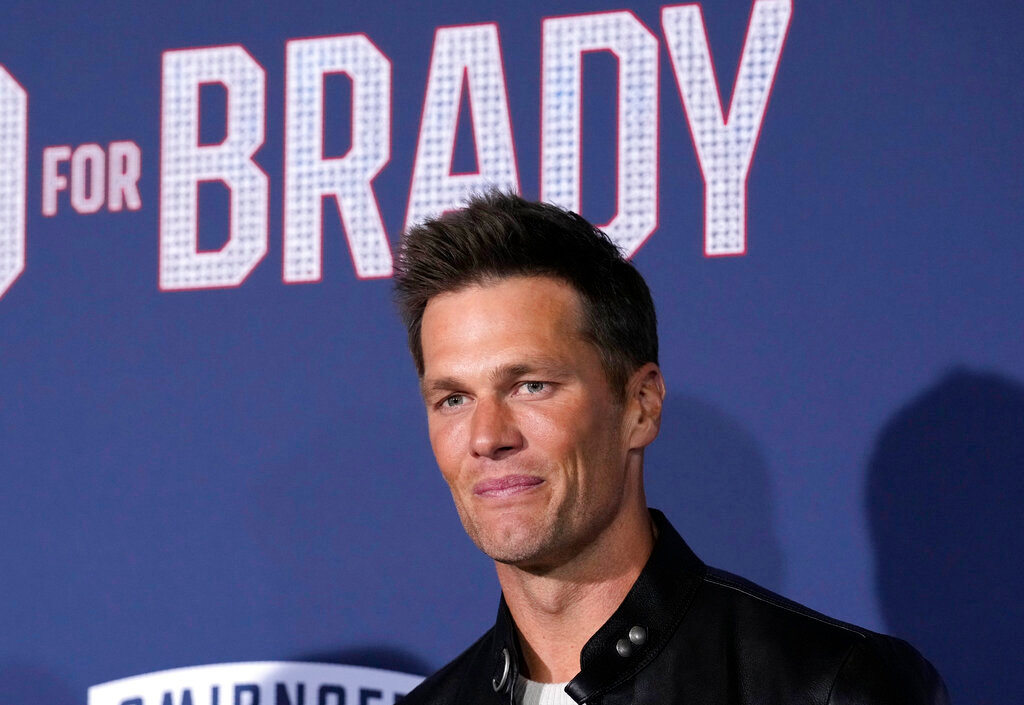 TAMPA, Fla. (AP) — Tom Brady, who won a record seven Super Bowls for New England and Tampa, has announced his retirement. Brady — the most successful quarterback in NFL history, and one of the greatest athletes in team sports — posted the announcement on social media Wednesday morning, a brief video lasting just under one minute. "Good morning guys. I'll get to the point right away," Brady says as the message begins. "I'm retiring. For good."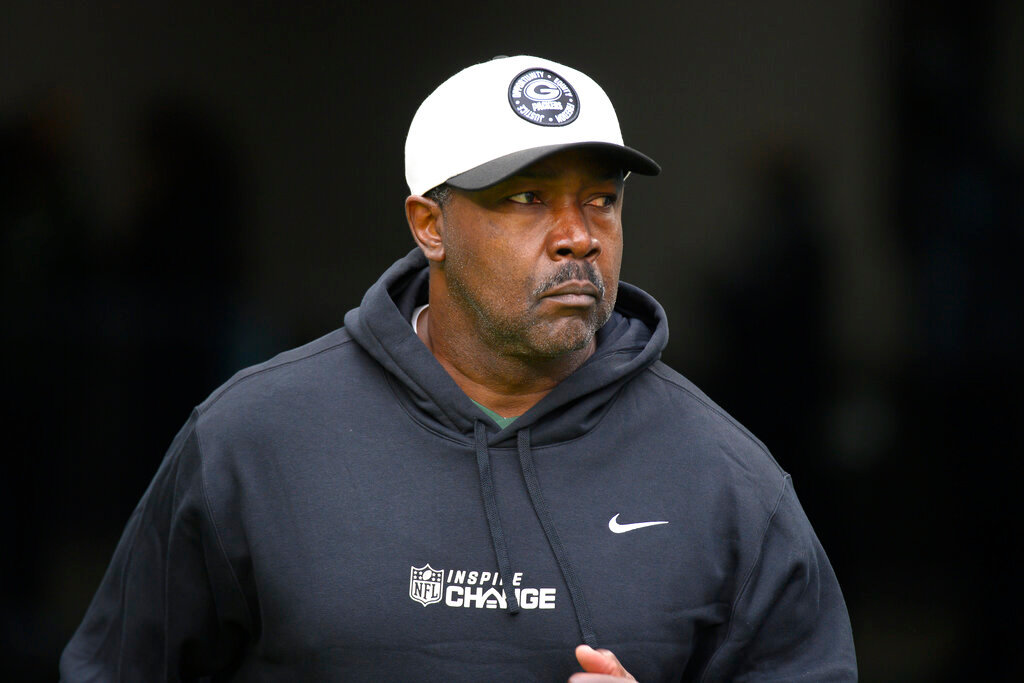 FLOWERY BRANCH, Ga. (AP) — Atlanta Falcons coach Arthur Smith continued to reshape his defensive staff by hiring Jerry Gray as the assistant head coach for defense on Tuesday. Gray, 60, brings 26 years of NFL coaching experience to Atlanta, including eight as a defensive coordinator and 16 as a defensive backs coach. In those 24 years as a coordinator or defensive backs coach, his defenses have ranked in the top 10 in scoring defense 10 times and in passing defense 13 times.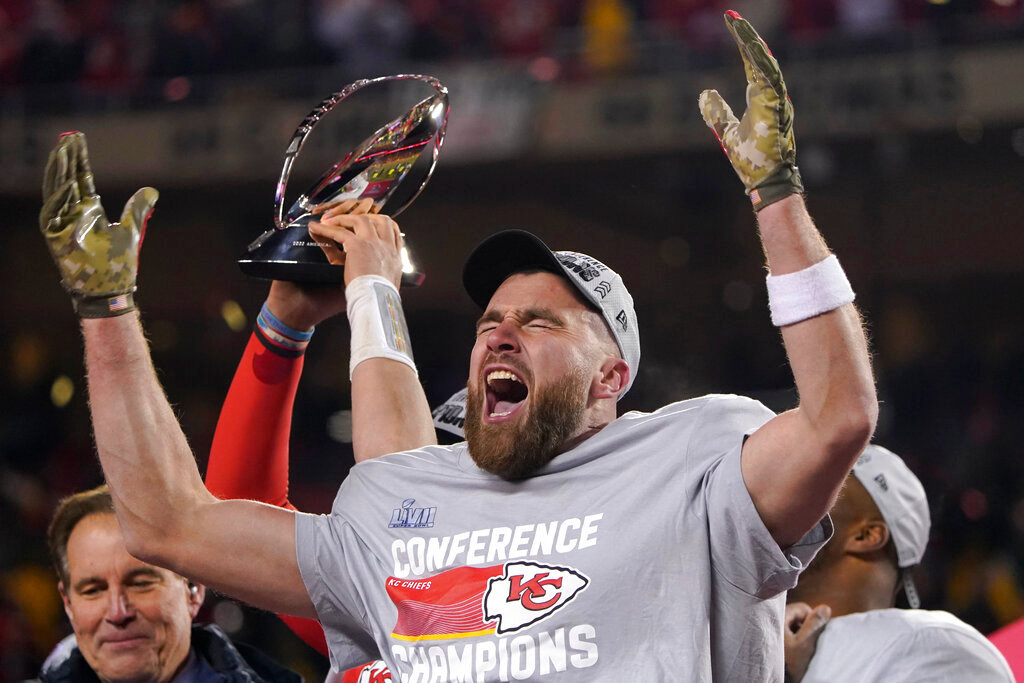 KANSAS CITY, Mo. (AP) — Donna Kelce is going to have to pull out that now-familiar custom jersey — the one with Kansas City Chiefs tight end Travis Kelce's front stitched to Philadelphia Eagles center Jason Kelce's back — one more time this season. At least this time, she'll get to see her boys in person.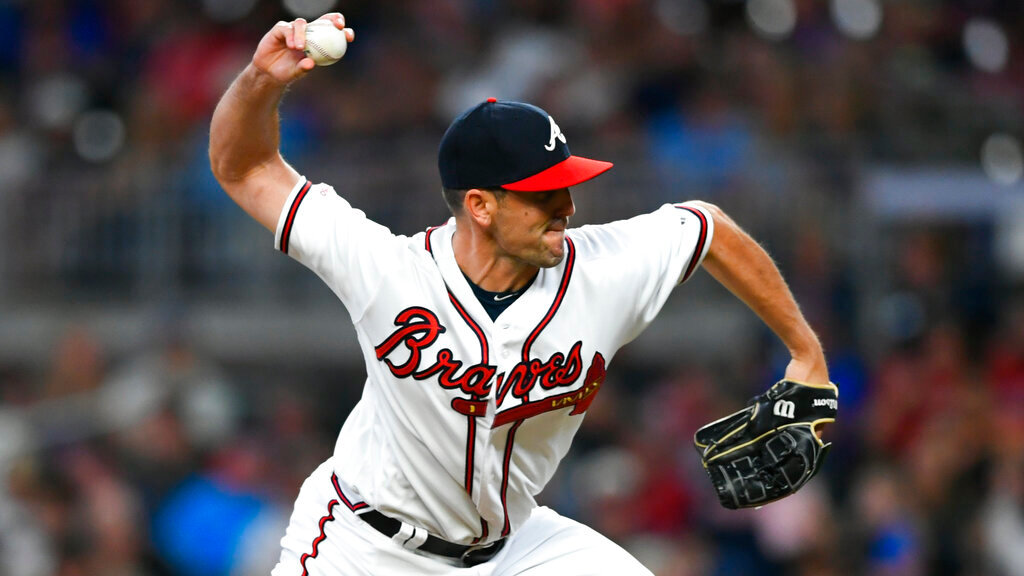 ATLANTA (AP) — Right-hander Darren O'Day, who posted a 4.15 ERA in 28 games with the Atlanta Braves in 2022, announced Monday he is retiring after 15 seasons for six teams in the major leagues. O'Day said on his Twitter account "it's finally time to hang 'em up." "The mental, physical and time demands have finally outweighed my love for the game," O'Day said.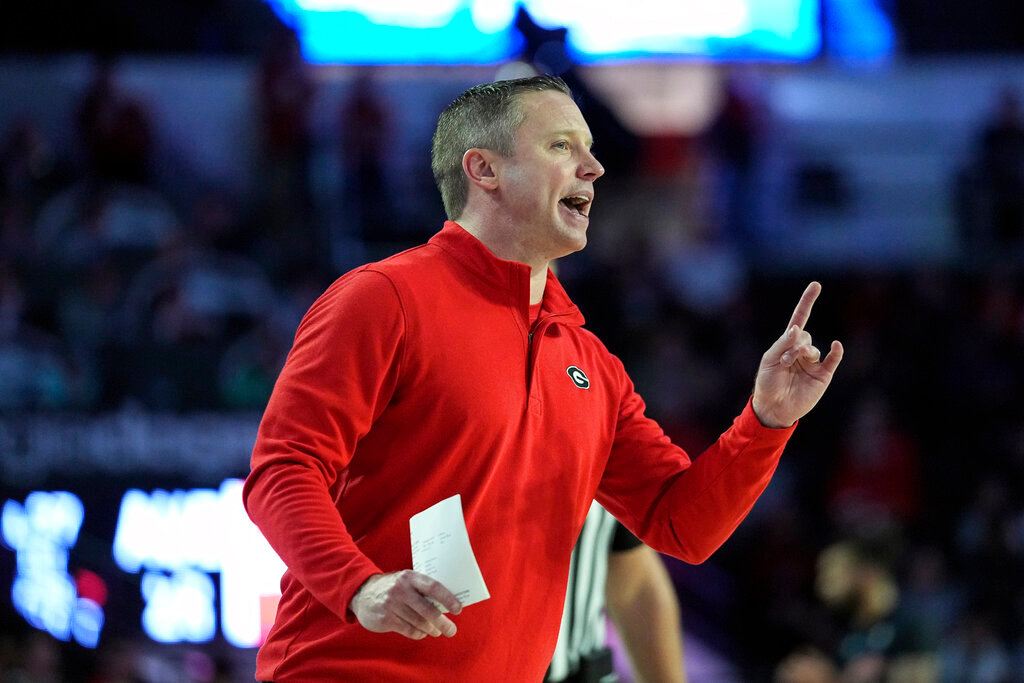 ATHENS, Ga. (AP) — Mike White is making an impact in his first season as Georgia's coach. After five consecutive losing seasons in Southeastern Conference games, the Bulldogs are 14-7 and 4-4 in the league under White. Georgia has made its way to the middle of the conference standings by beating three of the four teams tied for last place. The good news for White is the Bulldogs no longer rank as one of the bottom teams, one year after finishing 1-17 in the conference.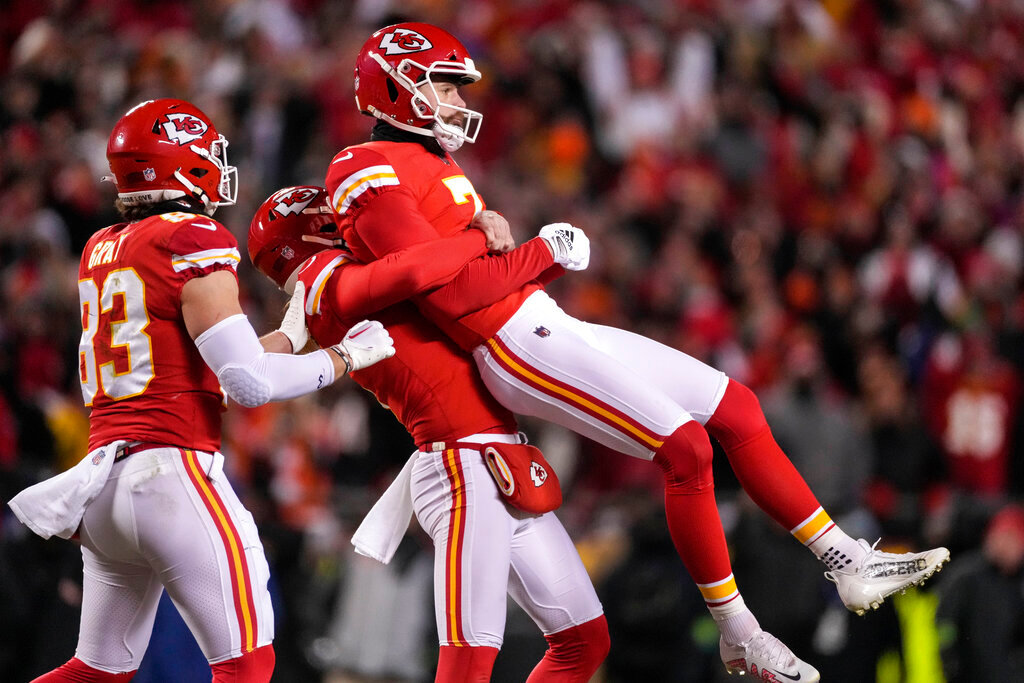 Patrick Mahomes finally got the best of Joe Burrow. All he needed was a little shove. Harrison Butker made a 45-yard field goal with 3 seconds left — after Cincinnati's Joseph Ossai was flagged for a 15-yard penalty for shoving Mahomes after he was out of bounds — and the Chiefs beat the Bengals 23-20 in the AFC championship game to make it back to the Super Bowl. Kansas City will face the Philadelphia Eagles in the Super Bowl on Feb. 12 in Glendale, Arizona.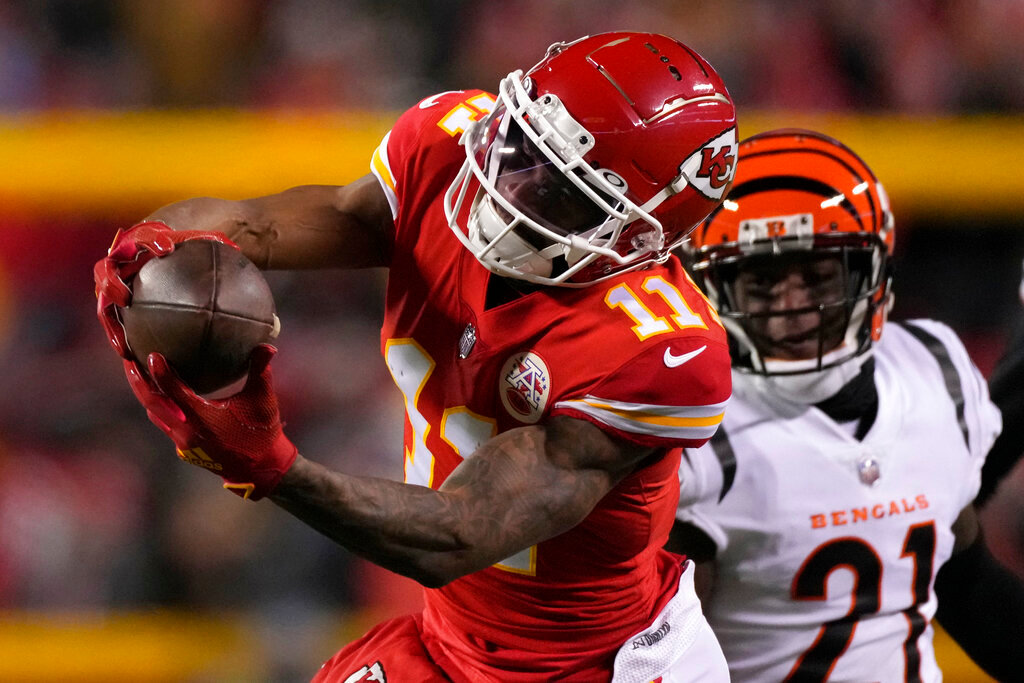 KANSAS CITY, Mo. (AP) — Patrick Mahomes scrambled for a first down on his badly sprained right ankle, then was shoved late out of bounds by Joseph Ossai, giving Harrison Butker a chance to kick a 45-yard field goal with 3 seconds remaining and give the Kansas City Chiefs a 23-20 victory over the Cincinnati Bengals in the AFC title game Sunday night. The Chiefs finally beat the Bengals after three straight losses, including a three-point overtime defeat in last year's title game, and will play the Philadelphia Eagles — coach Andy Reid's old team — in their third Super Bowl in four years.