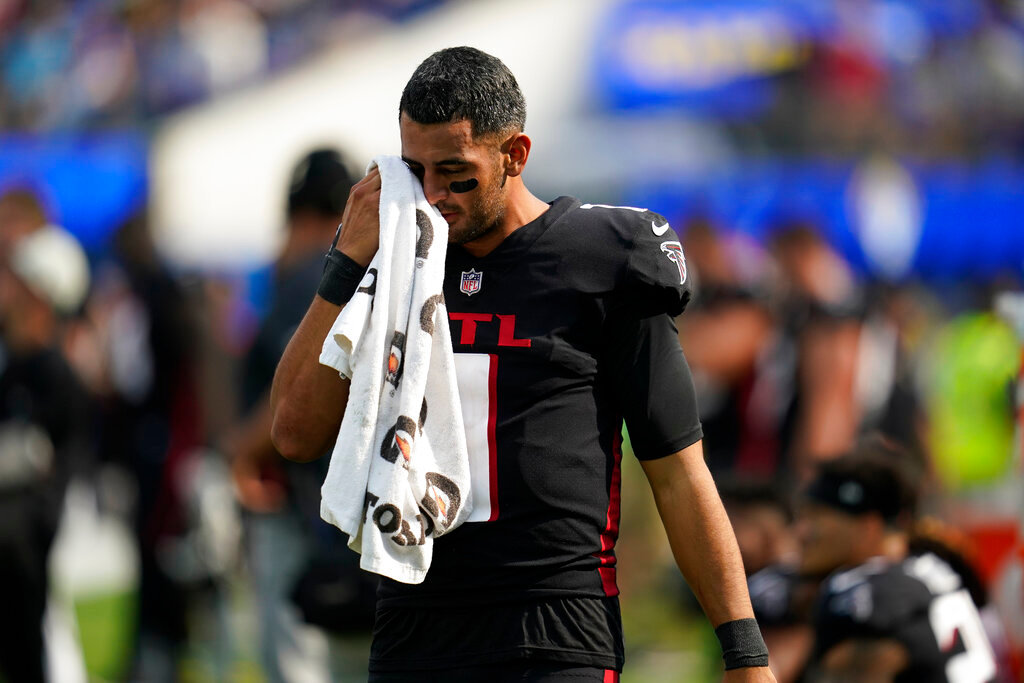 ATLANTA (AP) — Marcus Mariota and the Atlanta Falcons have not found a way to win after two games filled with near-equal portions of encouragement and frustration. The Falcons showed admirable resiliency in trying to rally from a 28-3 deficit against the defending Super Bowl champion Los Angeles Rams.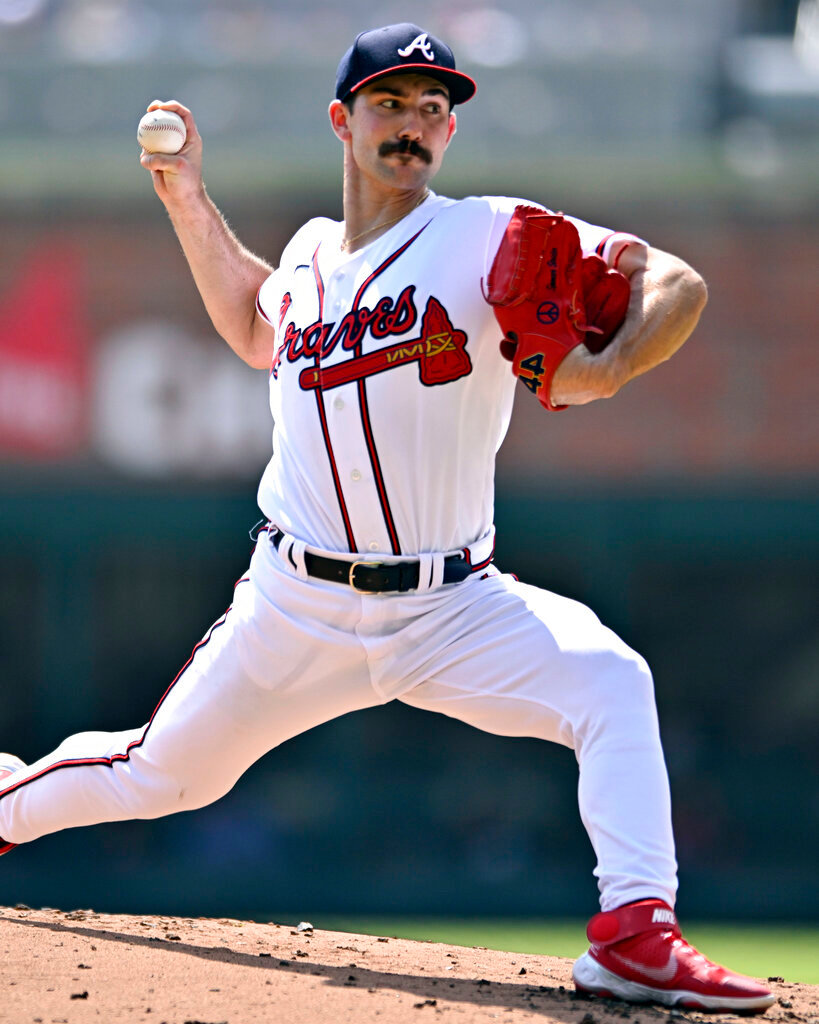 ATLANTA (AP) — Rookie Spencer Strider took a no-hit bid into the sixth inning and struck out 10, William Contreras hit a tiebreaking homer and the Atlanta Braves beat the Philadelphia Phillies 5-2 for a three-game sweep. Strider didn't allow a hit until Alec Bohm homered to tie the score 1-1.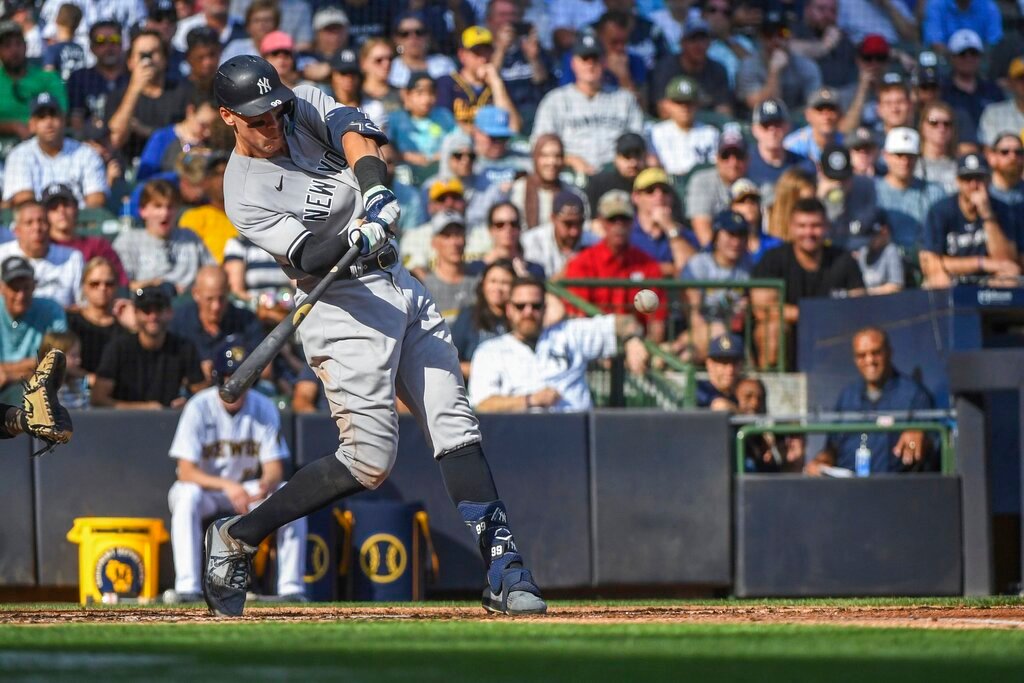 MILWAUKEE (AP) — New York Yankees slugger Aaron Judge hit his 58th and 59th home runs of the season, moving within two of Roger Maris' American League record with 16 games remaining. Judge's 11th multihomer game tied the season record set by Detroit's Hank Greenberg 1938 and matched by the Chicago Cubs' Sammy Sosa in 1998. Seeking a Triple Crown, Judge leads the major leagues in homers and with 125 RBIs.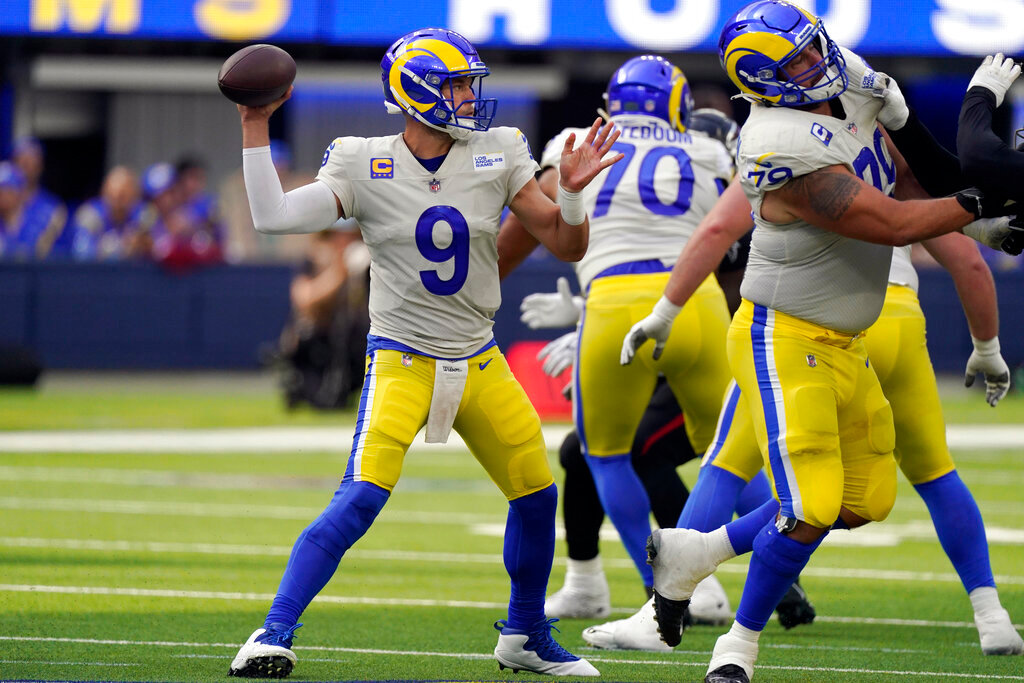 INGLEWOOD, Calif. (AP) — Matthew Stafford threw for 272 yards and three touchdowns, Jalen Ramsey intercepted a potential go-ahead touchdown pass in the end zone and the Los Angeles Rams held off a second-half rally attempt by the Atlanta Falcons for a 31-27 victory. Cooper Kupp had two TD catches for the defending Super Bowl champions who bounced back from a disappointing defeat against the Buffalo Bills in their season opener.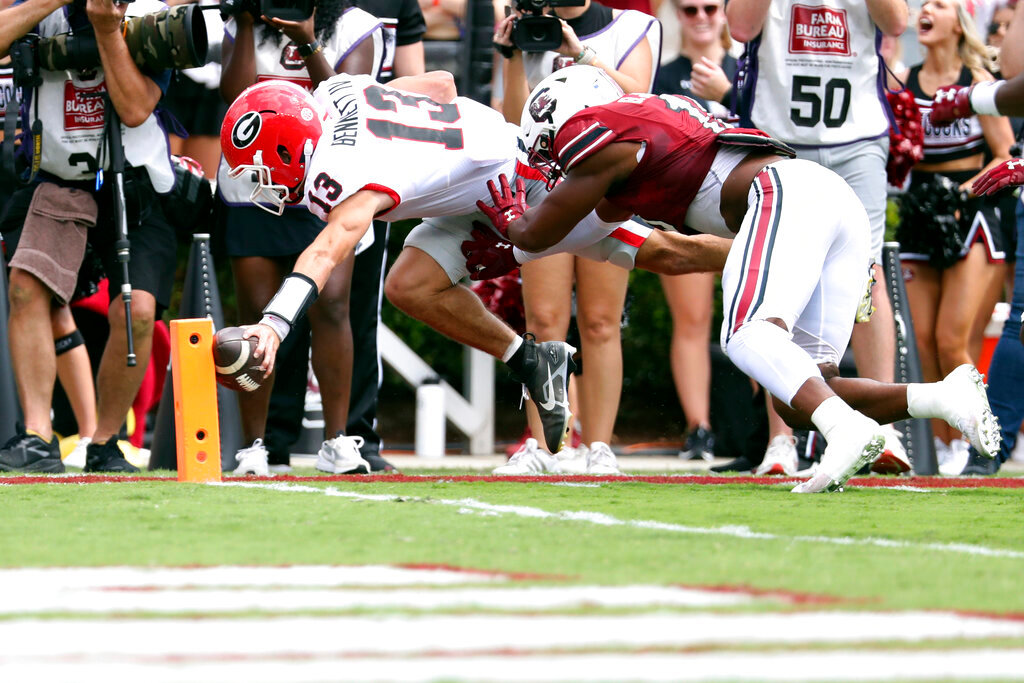 COLUMBIA, S.C. (AP) — Stetson Bennett went 16 for 23 for 284 yards and two touchdowns and ran for another score to lead No. 1 Georgia to a 48-7 victory over South Carolina. The Bulldogs' defense nearly had its second shutout of the season before South Carolina scored a touchdown against the backups with 53 seconds to go. The Georgia offense scored on eight of its first nine drives, gaining 551 yards and averaging nearly 10 yards a play.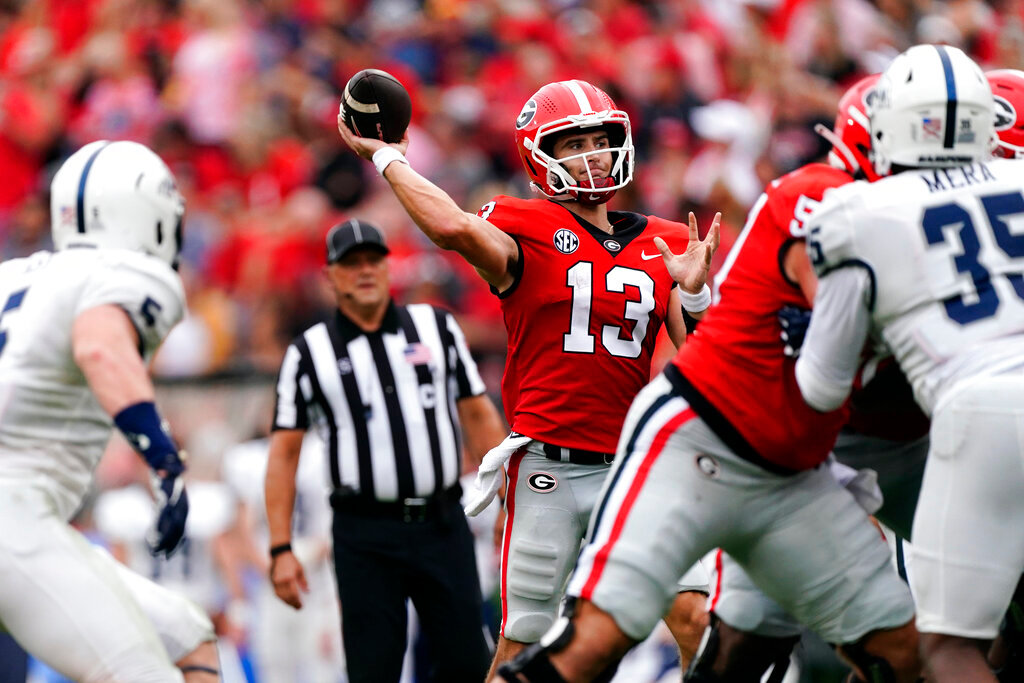 COLUMBIA, S.C. (AP) — South Carolina coach Shane Beamer is focused on the field, not on Georgia's No. 1 ranking. He might be the only one heading into Saturday's game. Beamer told his staff no "shock the worlds" or other rah-rah platitudes around the team this week. Then his family sent him several texts saying just that.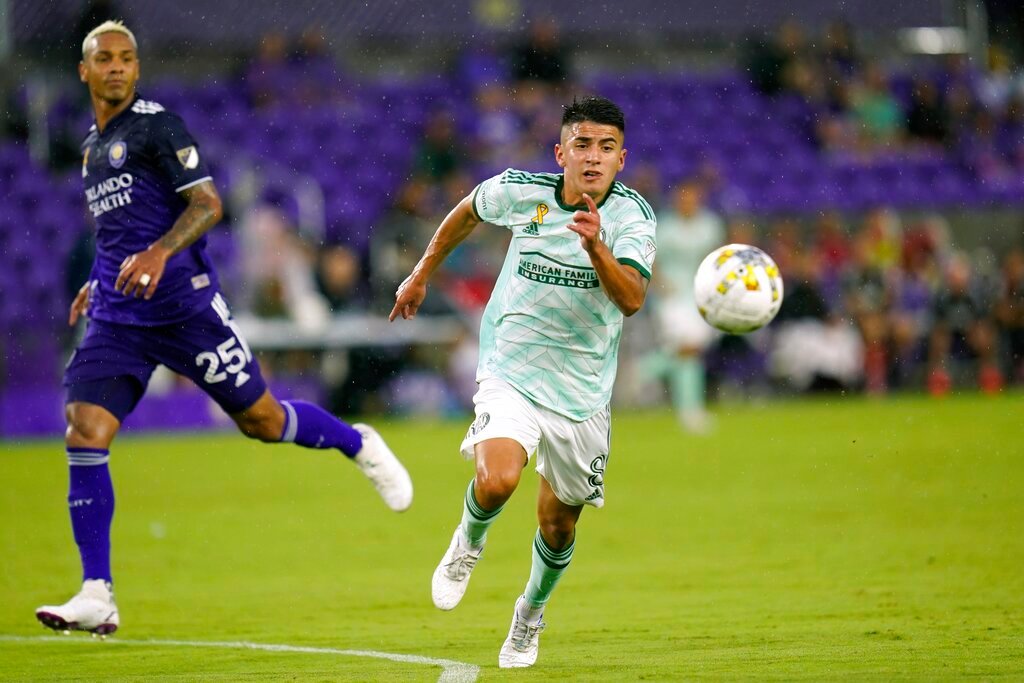 BUENOS AIRES, Argentina (AP) — Atlanta United forward Thiago Almada has been included in Argentina's 28-man squad for two World Cup warm-up matches to be played in the United States this month. The team will face Honduras on Sept. 23 in Miami and Jamaica four days later in New Jersey. Argentina coach Lionel Scaloni dropped four players from his earlier list: goalkeeper Juan Musso, defender Lucas Martínez, midfielder Exequiel Palacios and striker Nicolás González — the latter two are injured.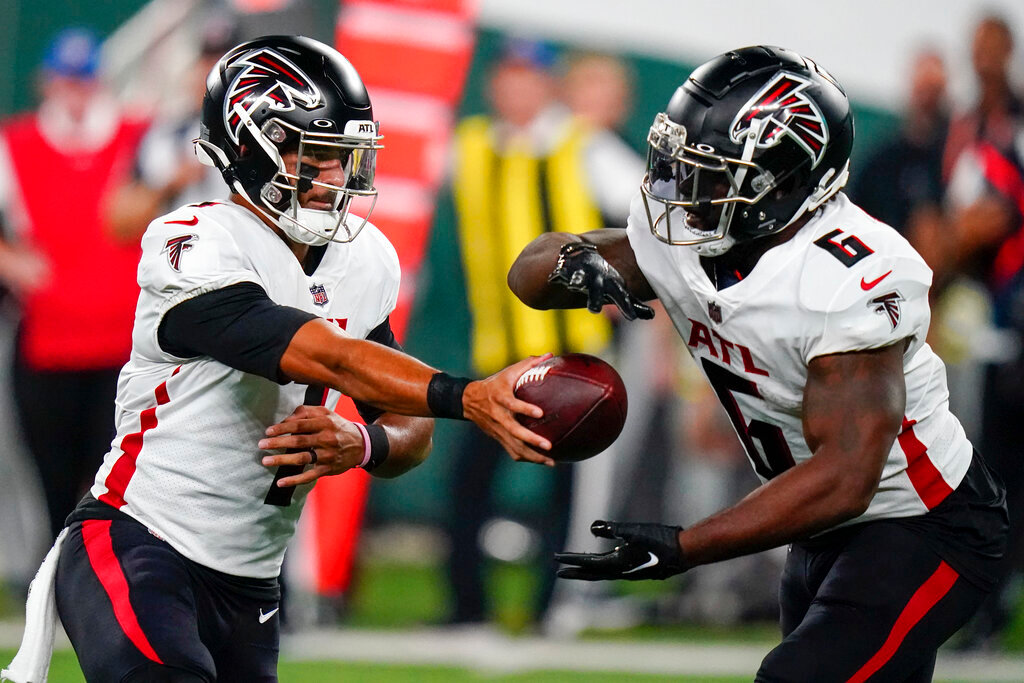 FLOWERY BRANCH, Ga. (AP) — Atlanta Falcons running back Damien Williams was held out of practice for the second consecutive day with a rib injury. Williams' status is uncertain for Sunday's game at the Los Angeles Rams. Williams had been expected to share carries with Falcons starter Cordarrelle Patterson. Instead, Williams had only two carries for 2 yards before suffering the injury on Atlanta's second possession of last week's 27-26 loss to the New Orleans Saints.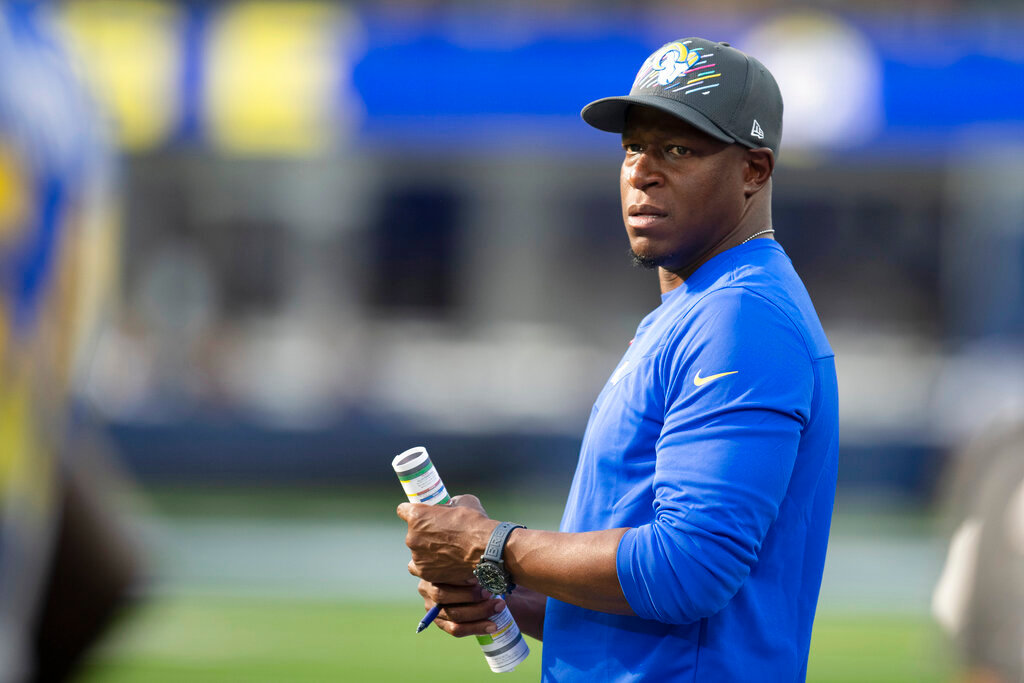 THOUSAND OAKS, Calif. (AP) — Raheem Morris was at home last Sunday, still smarting from his Los Angeles Rams' season-opening blowout loss, when he heard Nebraska had fired coach Scott …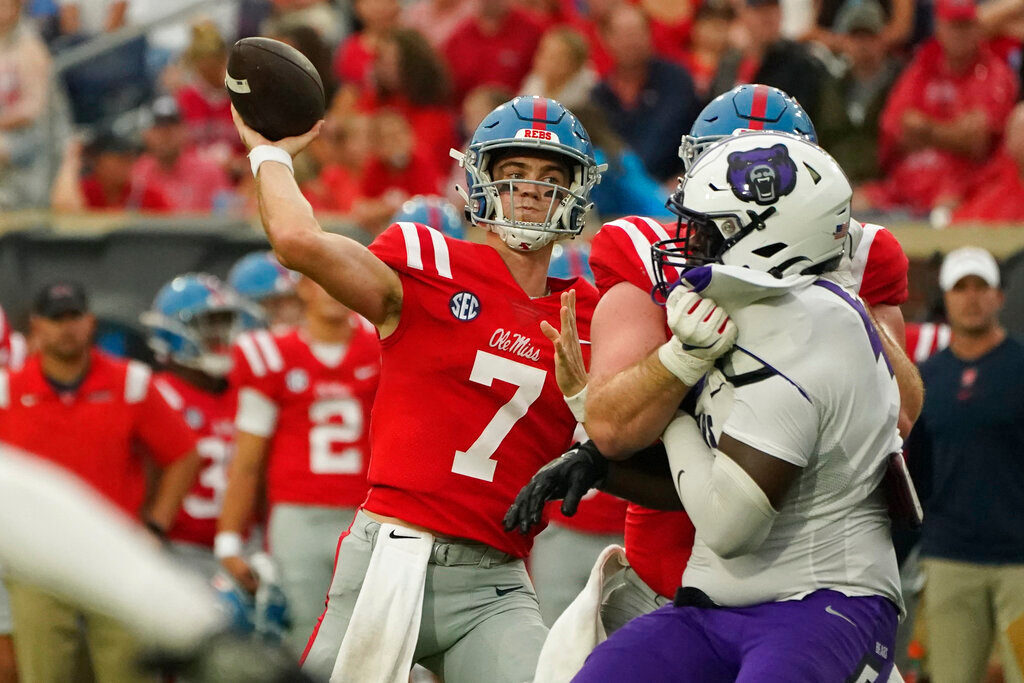 ATLANTA (AP) — Three weeks into the season, No. 20 Ole Miss is still sorting things out at quarterback. Maybe Saturday's game at Georgia Tech will provide some clarity. Luke Altmyer started last week against Central Arkansas but went down with an upper-body injury. He appears fully recovered and should be able to go against the Yellow Jackets.