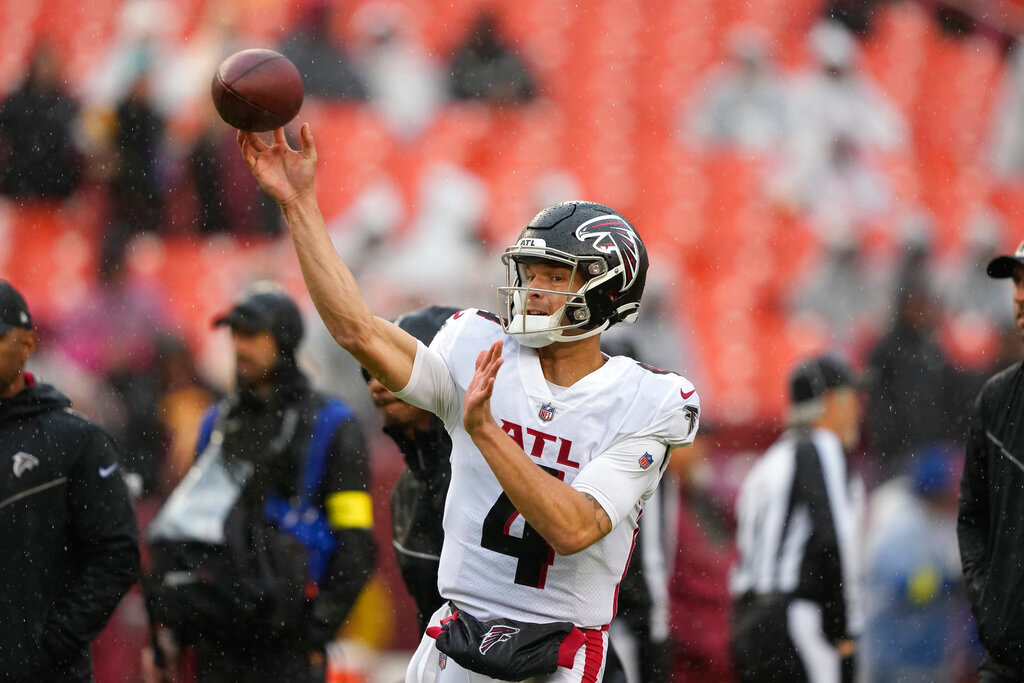 FLOWERY BRANCH, Ga. (AP) — The Atlanta Falcons are turning to rookie Desmond Ridder at quarterback, announcing Monday that Marcus Mariota has been benched with the team still in contention for a playoff berth but struggling with four losses in its past five games. The Falcons (5-8) made the switch to Ridder to bolster an offense that is averaging just 17.6 points a game during its recent skid.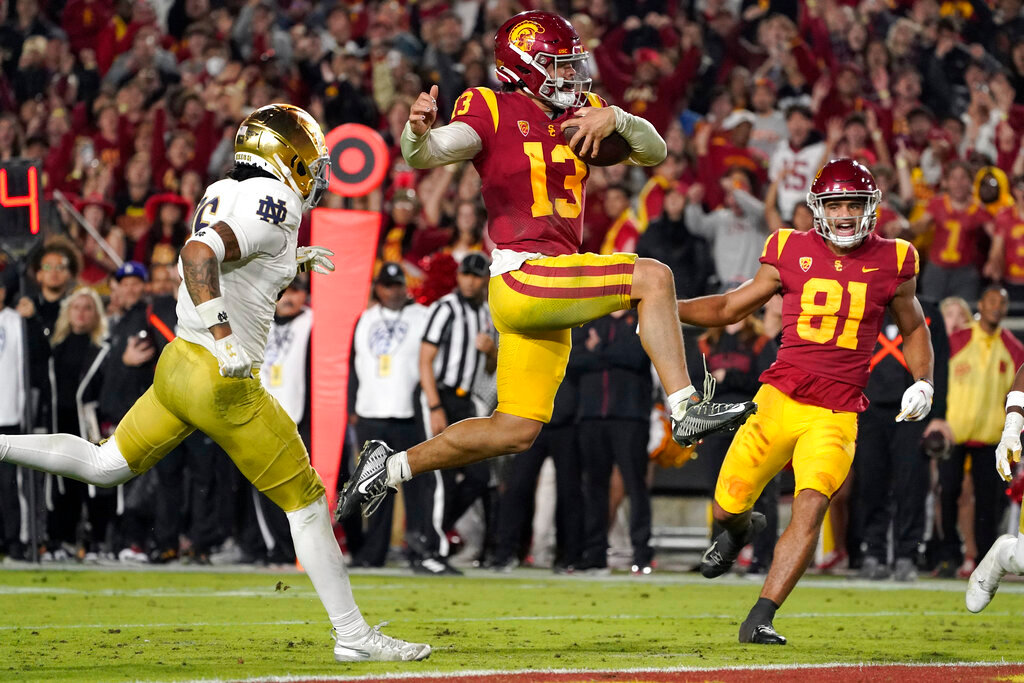 Heisman Trophy winner Caleb Williams was one of three Southern California players selected to The Associated Press All-America team released Monday. Offensive lineman Andrew Vorhees and defensive end Tuli Tuipulotu joined their quarterback to give USC more players on the first team than any other school. Top-ranked Georgia placed two players on the first-team defense with tackle Jalen Carter and safety Christopher Smith. Tight end Brock Bowers and linebacker Jamon Dumas-Johnson were second-team selections.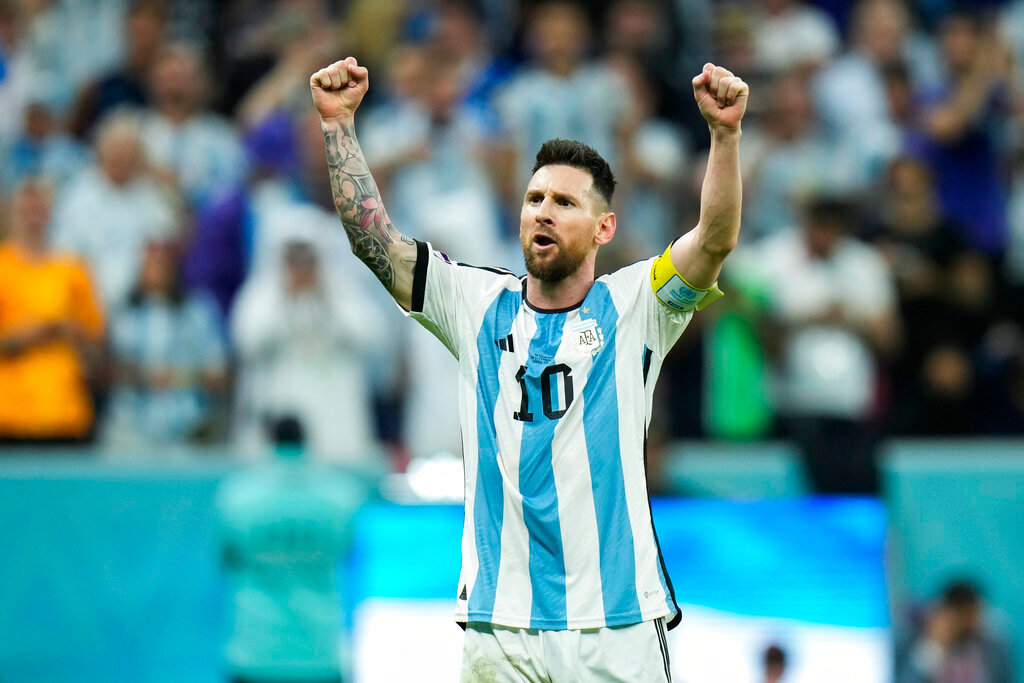 DOHA, Qatar (AP) — Tears are flowing from soccer's biggest superstars as they make emotional exits from what might be their last World Cup. First it was Neymar. Then it was Cristiano Ronaldo. Could Lionel Messi be next? Momentum is building behind Messi's push to cap his career with the biggest prize in the game.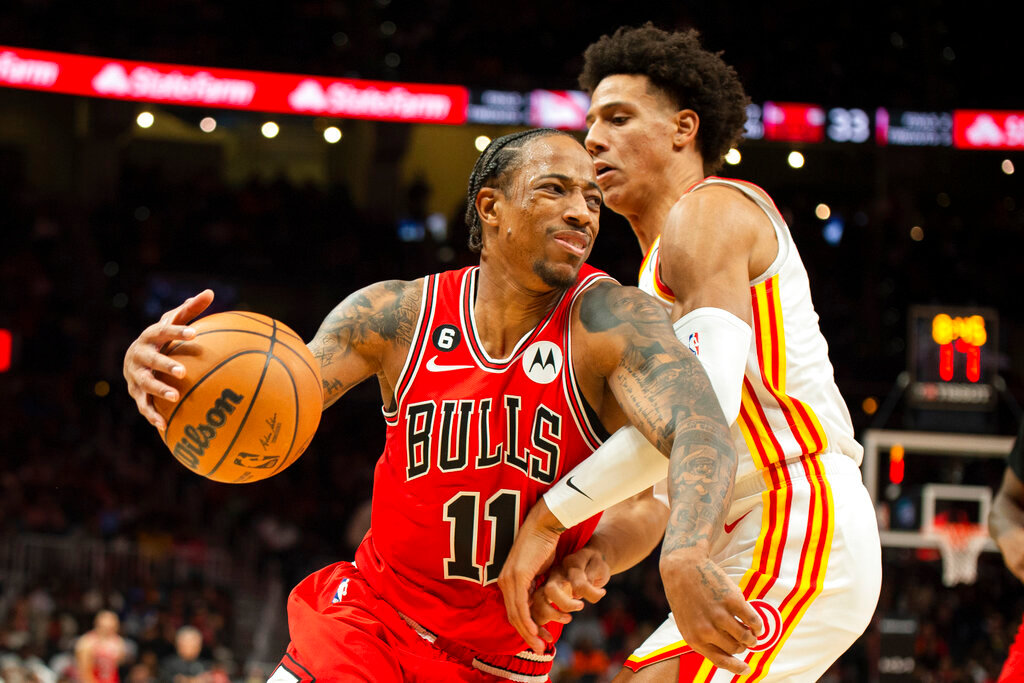 ATLANTA (AP) — A.J. Griffin hit a 6-footer on an alley-oop pass at the overtime buzzer and the Atlanta Hawks snapped a three-game losing streak with a 123-122 victory over the Chicago Bulls on Sunday night. DeMar DeRozan sank three free throws with 0.5 seconds remaining in overtime to finish with 33 points as it appeared the Bulls had the game wrapped up with less than a second remaining. But Griffin took the alley-oop pass from Jalen Johnson on the sideline and scored on a turnaround jumper with a defender nearby for the win.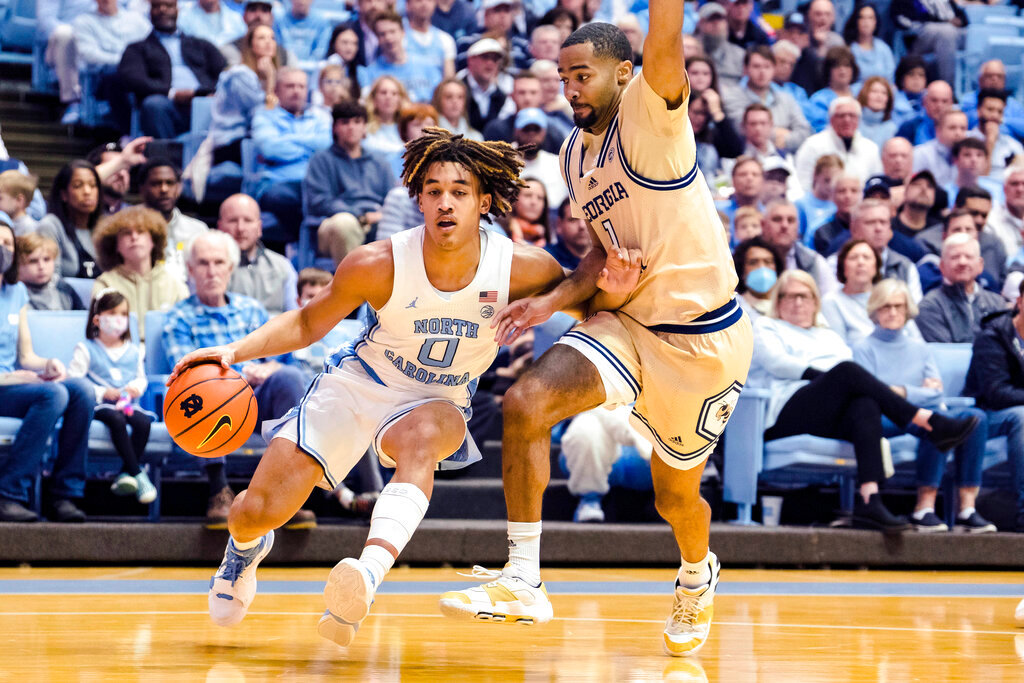 CHAPEL HILL, N.C. (AP) — Armando Bacot returned from a one-game absence to score 21 points and grab 13 rebounds, RJ Davis had 22 points and 10 rebounds and North Carolina snapped a four-game losing streak with a 75-59 win over Georgia Tech on Saturday.
STATESBORO, Ga. (AP) — Jalen Finch's 16 points helped Georgia Southern defeat Wofford 79-57 on Saturday.
FORT MYERS, Fla. (AP) — Zach Anderson had 14 points in FGCU's 67-62 victory over Mercer on Saturday night.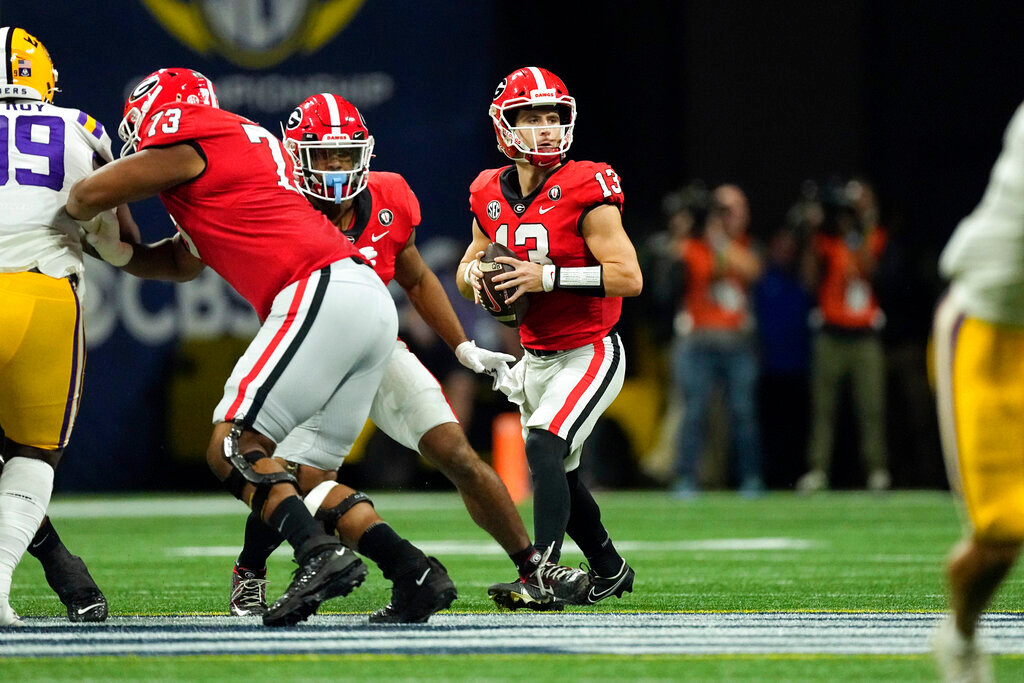 NEW YORK (AP) — At a time when Heisman Trophy winners are usually on their way to being first-round picks in the NFL draft, Stetson Bennett is a contender from another era of college football.
STATESBORO, Ga. (AP) — Carlos Curry's 20 points helped Georgia Southern defeat Piedmont 91-47 on Wednesday night.
SAN DIEGO (AP) — The Atlanta Braves traded for former All-Star reliever Joe Jiménez on Wednesday night, sending two minor leaguers to Detroit to help restock a bullpen now minus Kenley Jansen.