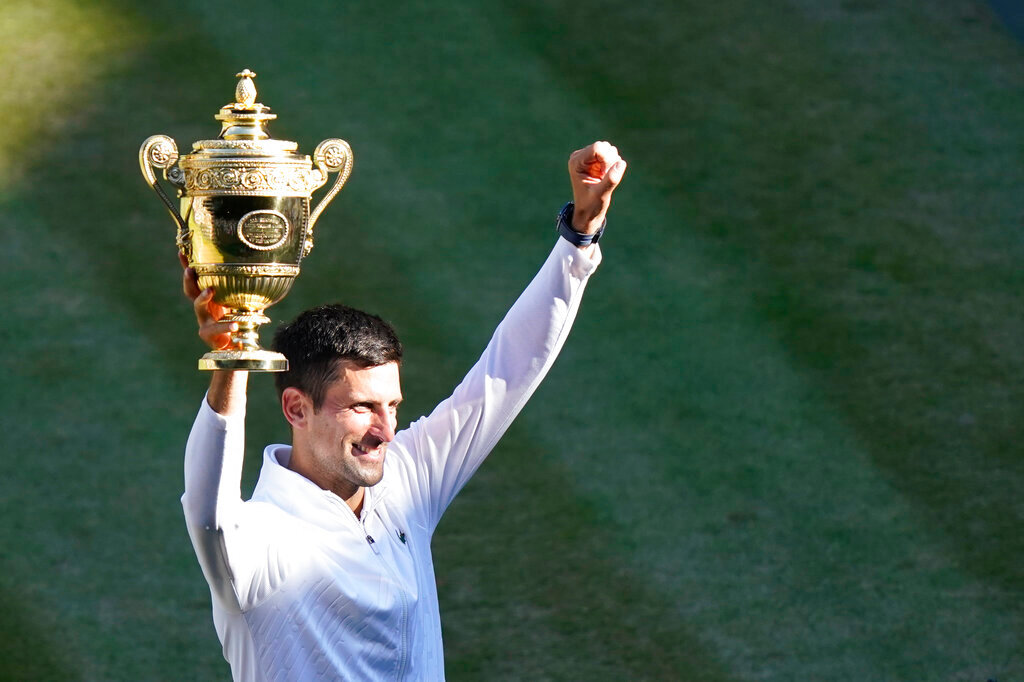 WIMBLEDON, England (AP) — Novak Djokovic used his steady brilliance to beat the ace-delivering, trick-shot-hitting, constantly chattering Kyrgios 4-6, 6-3, 6-4, 7-6 (3) on Sunday for a fourth consecutive championship at the All England Club, seventh overall there, and 21st from all Grand Slam tournaments.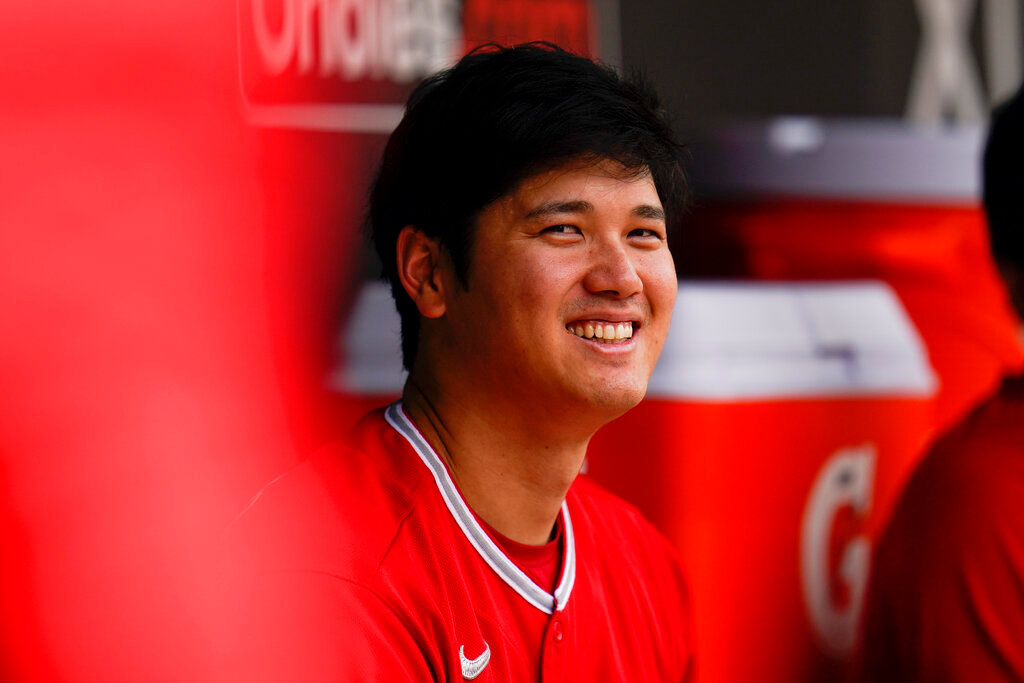 NEW YORK (AP) — Los Angeles Angels sensation Shohei Ohtani repeated as a two-way All-Star when he was picked for the AL pitching staff, two days after he was elected to start at designated hitter. Pitchers Clay Holmes, Gerrit Cole, and Nestor Cortes made the AL team from the Yankees along with catcher Jose Trevino, giving New York six All-Stars for the first time since 2011. Defending World Series champion Atlanta and AL champion Houston have five each.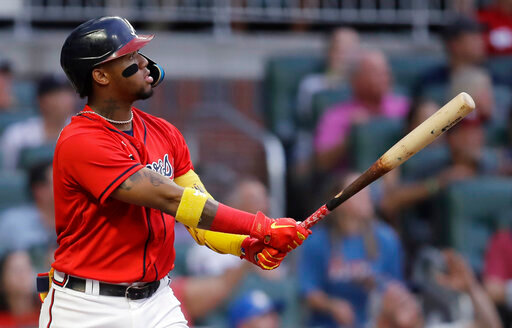 Ronald Acuña Jr. and Matt Olson homered off Erick Fedde, rookie Michael Harris II went 4 for 4, and the Atlanta Braves beat the Washington Nationals 12-2. William Contreras also connected off Fedde …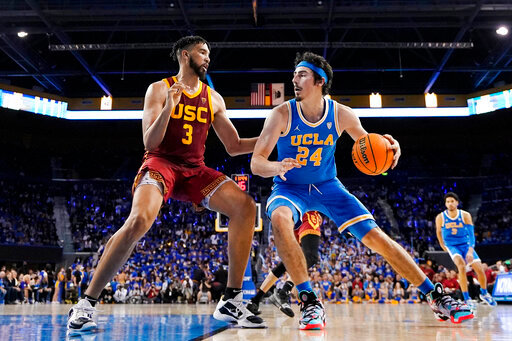 The Pac-12 can make a case as the most successful conference in collegiate athletics, amassing more than 500 NCAA championships while leading the nation in titles 56 of the past 62 years. But when it comes to the biggest moneymakers, football and men's basketball, the conference has come up short for years.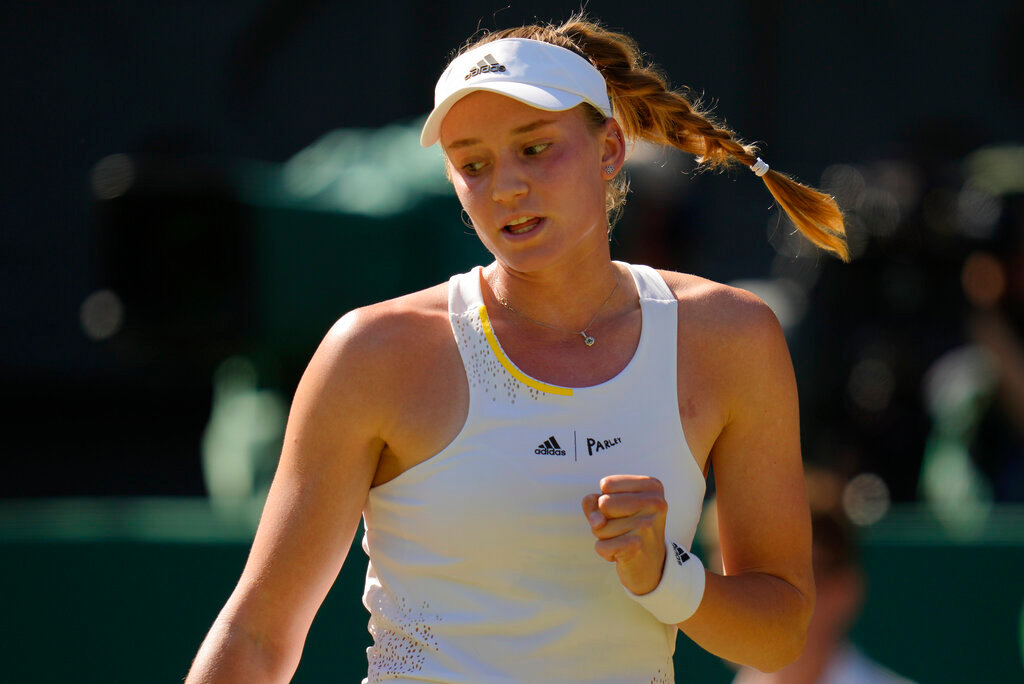 WIMBLEDON, England (AP) — The names and faces of the star players at Wimbledon didn't matter to Elena Rybakina when she was a child. But the majesty of the tournament made pretty a big impression. Rybakina says when she watched Wimbledon as a kid "it was always traditional white. I remember this well." Rybakina will face Ons Jabeur on Saturday in the women's final.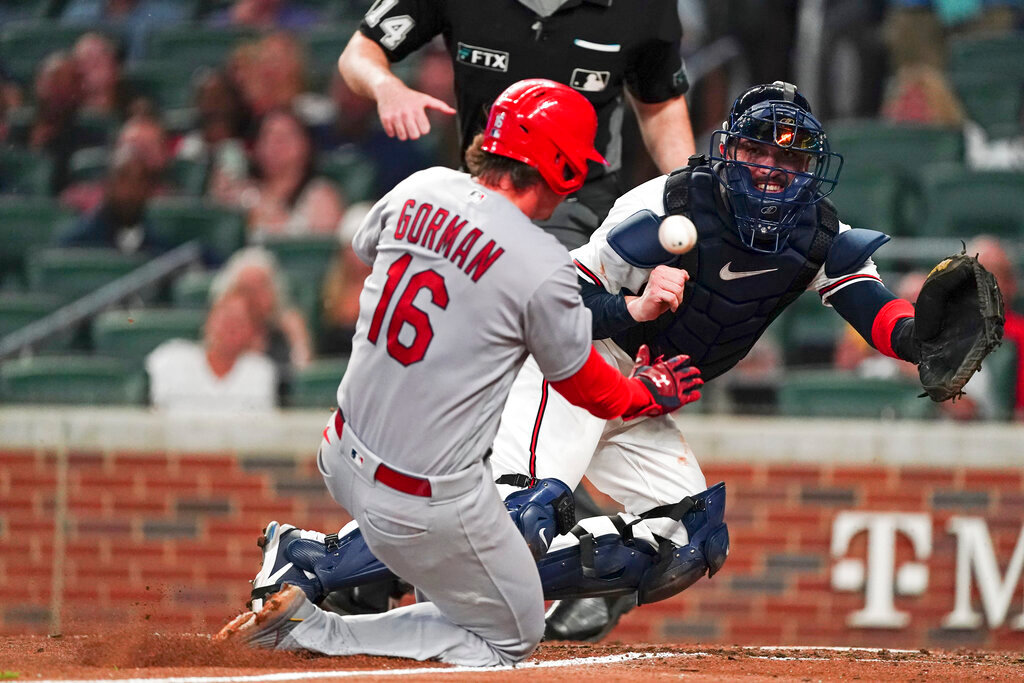 ATLANTA (AP) — Dylan Carlson hit a tiebreaking single in the top of the 11th inning, and the St. Louis Cardinals beat the Atlanta Braves 3-2 to snap their four-game losing streak. Nolan Gorman singled to begin the 11th and advance placement runner Nolan Arenado to third. Carlson's single glanced off the glove of second baseman Phil Gosselin, and the Cardinals led 3-2.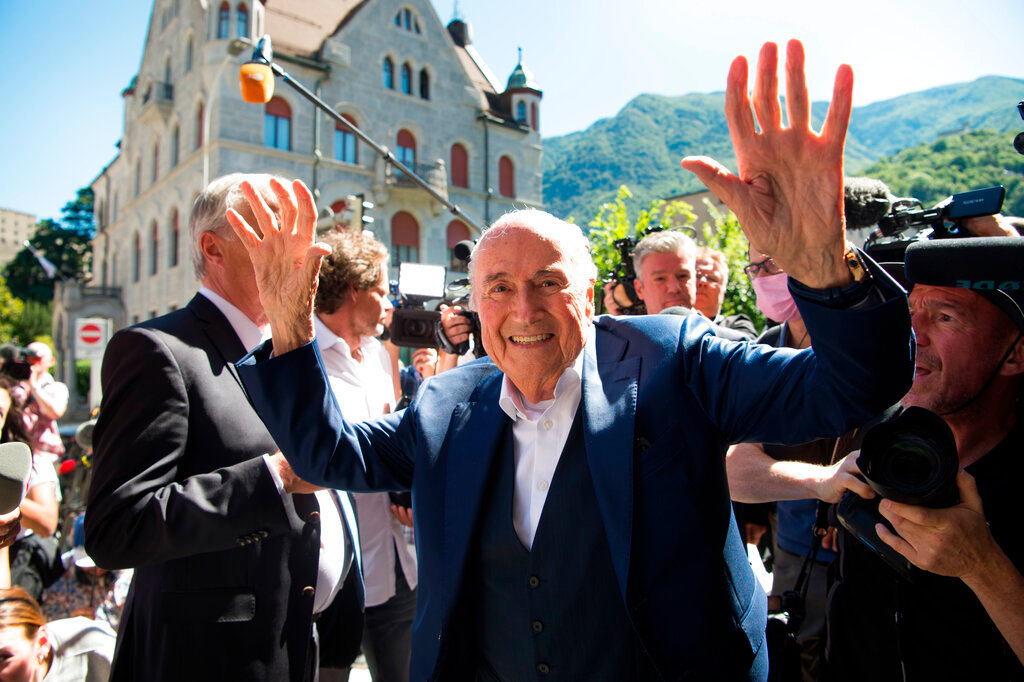 BELLINZONA, Switzerland (AP) — Sepp Blatter and Michel Platini have been acquitted on charges of defrauding FIFA by a Swiss criminal court. The pair were among soccer's most powerful figures before being embroiled in corruption investigations. The case was centered around a $2 million payment from FIFA to French soccer great Platini with Blatter's approval in 2011.
WIMBLEDON, England (AP) — Rafael Nadal has withdrawn from Wimbledon a day before he was supposed to play in the semifinals because of a torn abdominal muscle. Nadal announced that he was pulling out of the Grand Slam tournament at a news conference Thursday. The 22-time Grand Slam champion was scheduled to face Nick Kyrgios for a berth in the final on Friday. Kyrgios advanced to his first final at a major tournament.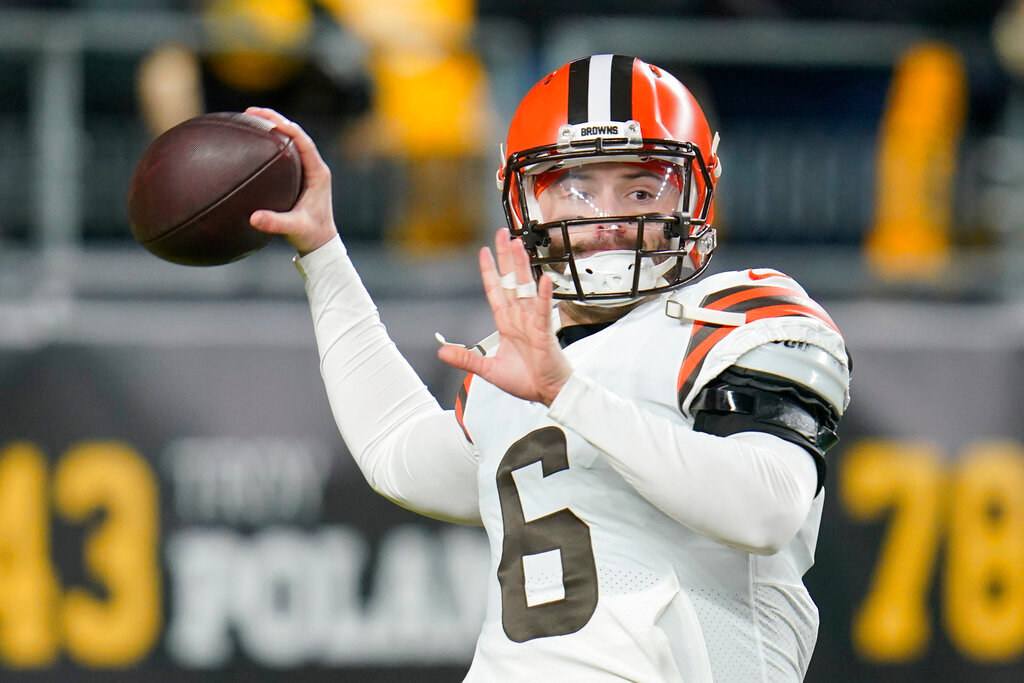 CLEVELAND (AP) — Baker Mayfield's rocky run with the Cleveland Browns has officially ended. The Browns have traded the divisive quarterback and former No. 1 overall draft pick to the Carolina Panthers for a future draft pick. Mayfield was pushed out of his starting job by the Browns' pursuit of Deshaun Watson and is going to Carolina for a conditional draft pick in 2024 or 2025.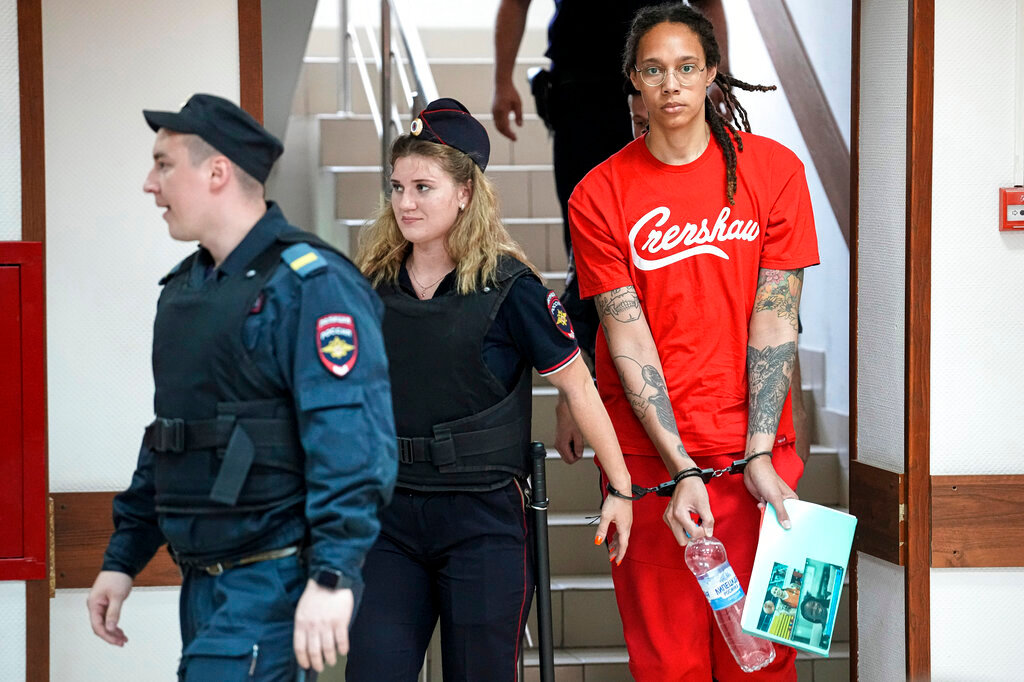 MOSCOW (AP) — Russian news agencies say jailed American basketball star Brittney Griner has pleaded guilty to drug possession and smuggling charges during her trial in Moscow. The reports quoted Griner as pleading guilty to the charges at Thursday's court hearing. They said that speaking through an interpreter, Griner said she had acted unintentionally because she was packing in haste.