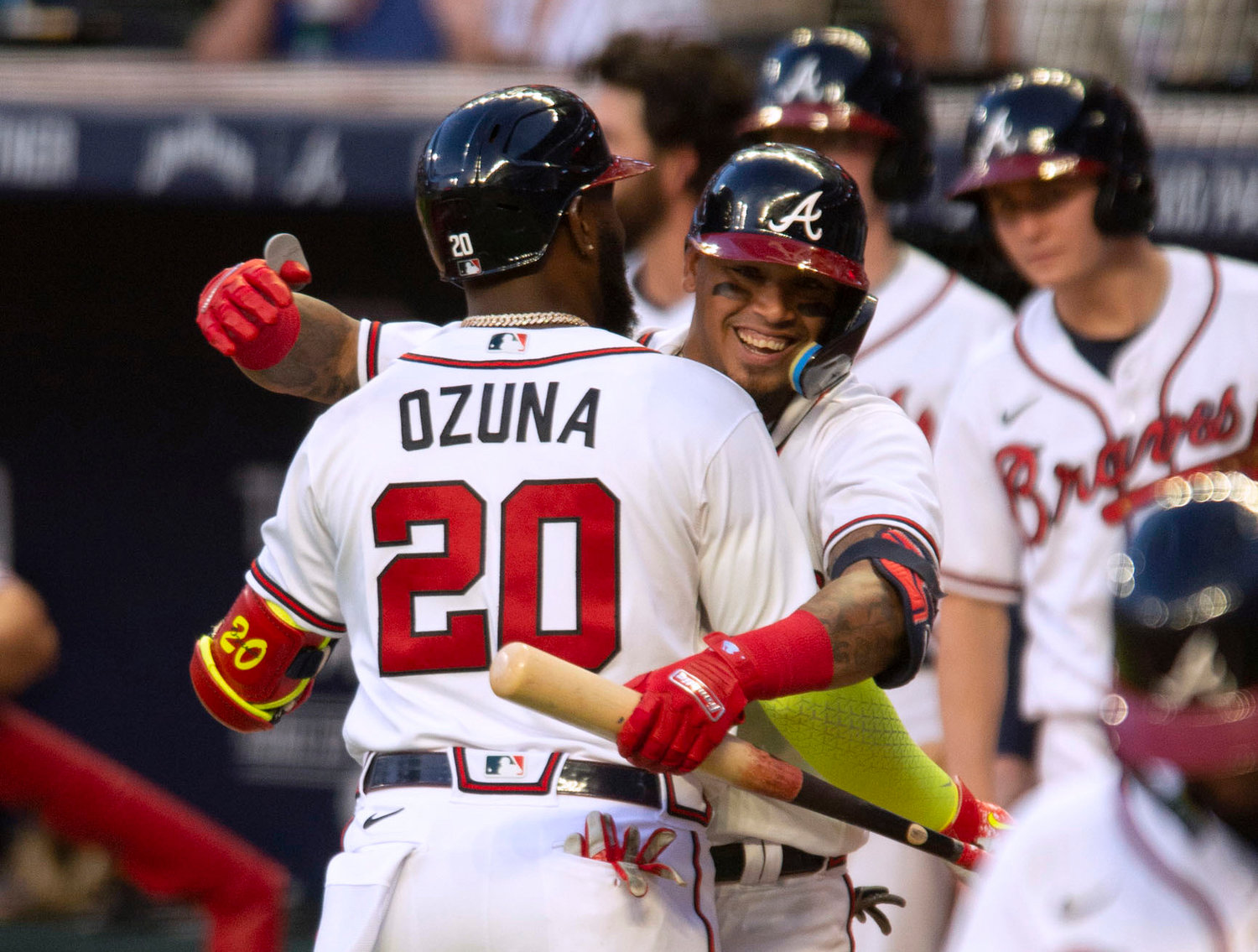 ATLANTA (AP) — Marcell Ozuna and Eddie Rosario hit back-to-back homers, Max Fried threw six strong innings and the Atlanta Braves beat the slumping St. Louis Cardinals 3-0. Fried and the Cardinals' Miles Mikolas each threw four scoreless innings before Ozuna led off the fifth with his 17th homer deep into the left-field seats. Rosario followed with his first homer.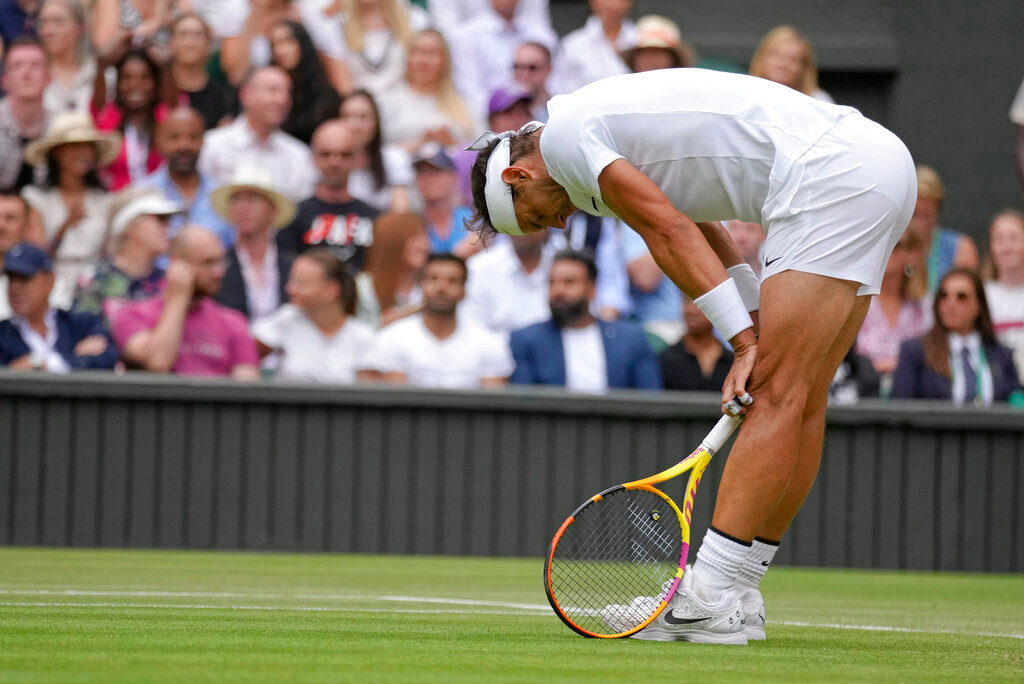 WIMBLEDON, England (AP) — Rafael Nadal extended his Grand Slam winning streak to 19 matches with a 3-6, 7-5, 3-6, 7-5, 7-6 (10-4) victory over 11th-seeded Taylor Fritz in the Wimbledon quarterfinals. Nadal is seeking a third Wimbledon championship and 23rd major title overall. He is perfect at the four most important tournaments in 2022.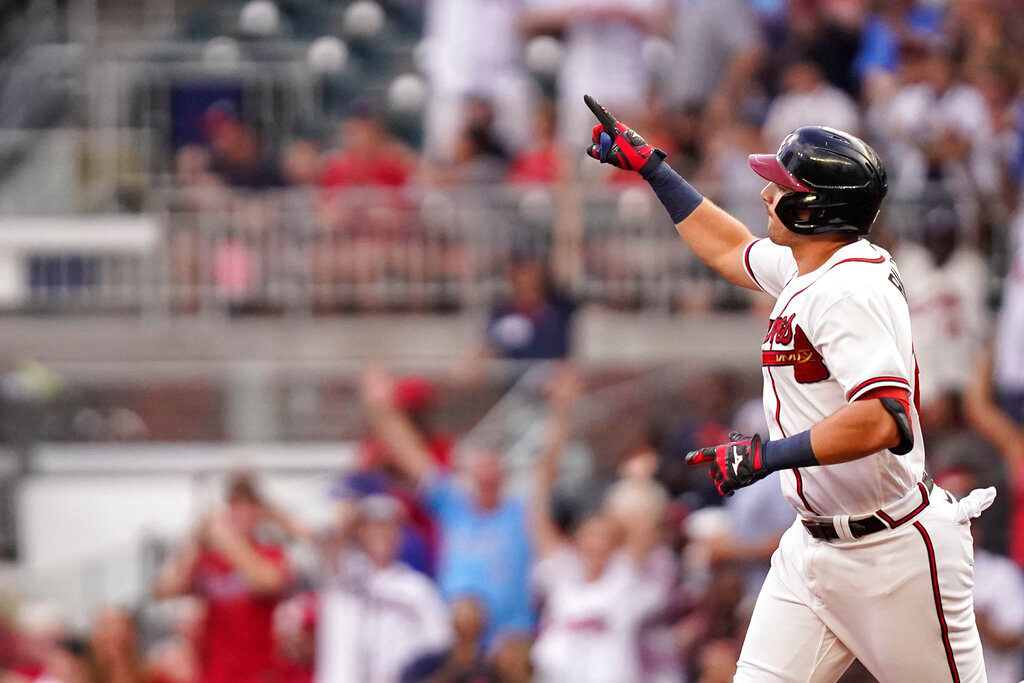 ATLANTA (AP) — Austin Riley homered and drove in three runs, Ian Anderson allowed one run in a bounce-back start, and the Atlanta Braves beat the struggling St. Louis Cardinals 7-1. Riley hit a two-run homer and William Contreras also went deep in the first inning.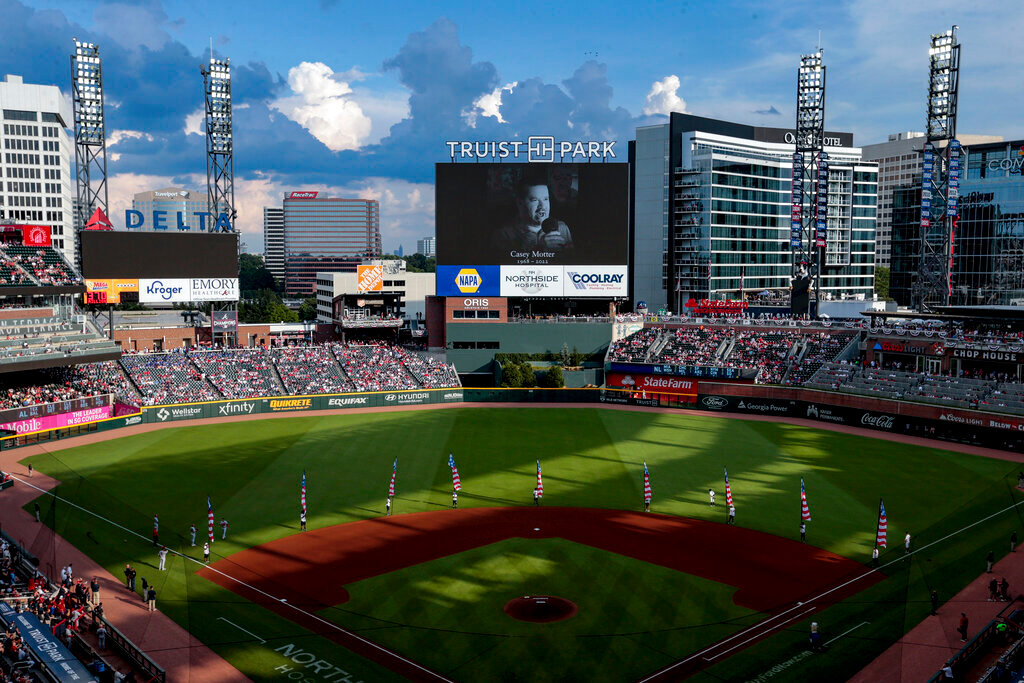 ATLANTA (AP) — The Atlanta Braves paid tribute to their longtime public address announcer, Casey Motter, on Monday night in a ceremony before the team's first home game since his death last week. Following a video tribute to Motter, a moment of silence was observed in his memory before the game against the St. Louis Cardinals.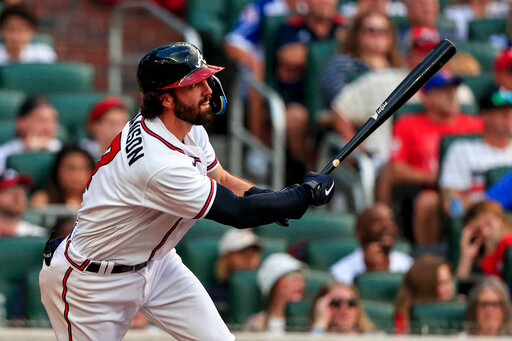 Dansby Swanson hit a three-run double in a five-run second inning and the Atlanta Braves held off the St. Louis Cardinals 6-3 in a game delayed more than 2 1/2 hours by rain. St. Louis loaded the …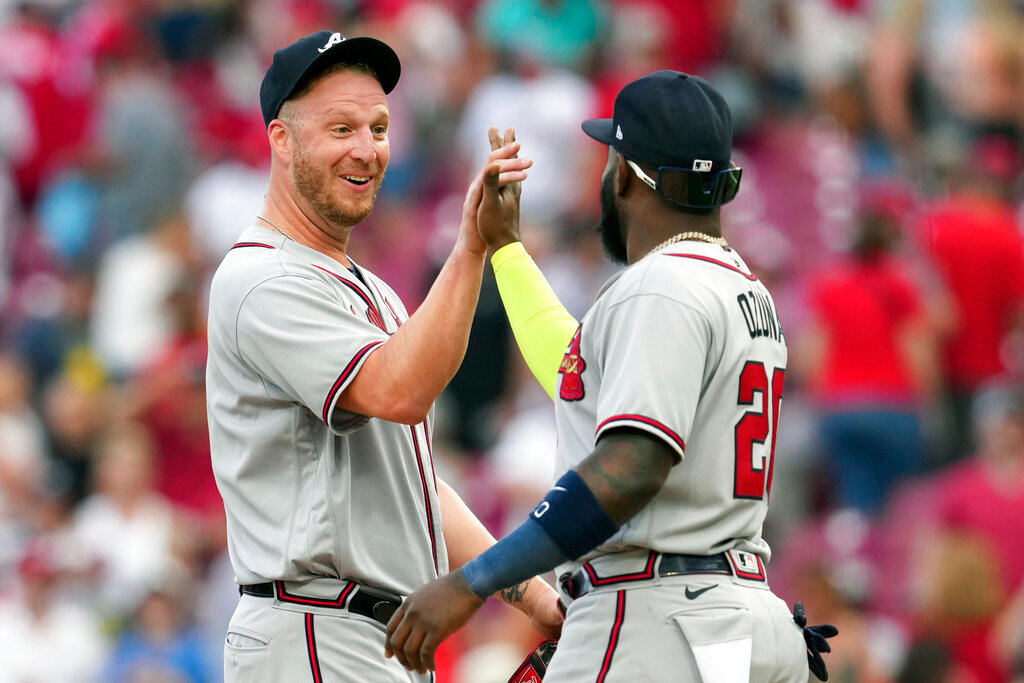 CINCINNATI (AP) — Albert Almora Jr. slapped a bases-loaded single past a drawn-in infield in the ninth to give the Cincinnati Reds a 4-3 win over the Atlanta Braves on Sunday. "I …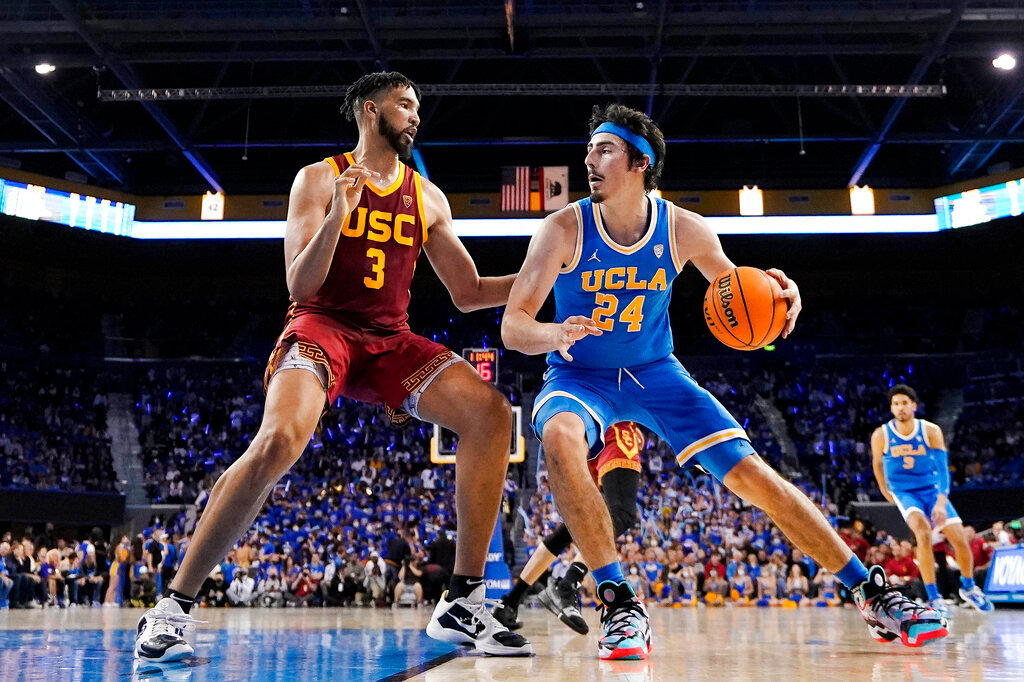 The Big Ten voted unanimously to add Southern California and UCLA as conference members beginning in 2024. The expansion to 16 teams will happen after the Pac-12's current media rights contracts with Fox and ESPN expire and make the Big Ten the first conference to stretch from the Atlantic to the Pacific.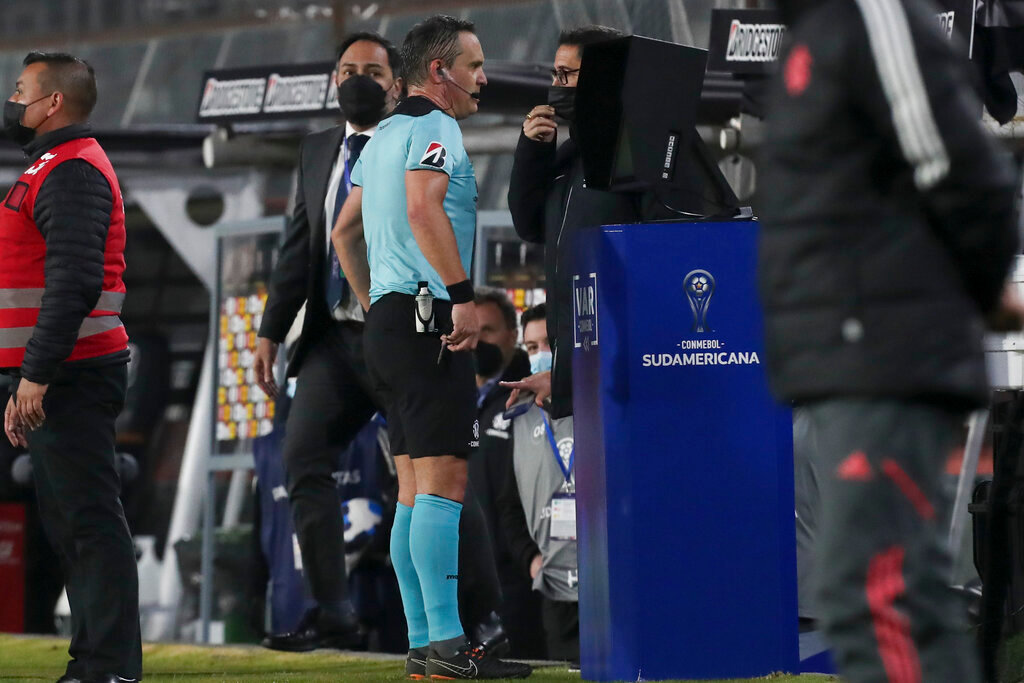 GENEVA (AP) — FIFA will introduce new technology to improve offside calls at the World Cup in Qatar this year, using a limb-tracking camera system. It's the third World Cup in a row that sees FIFA introduce new technology to help referees.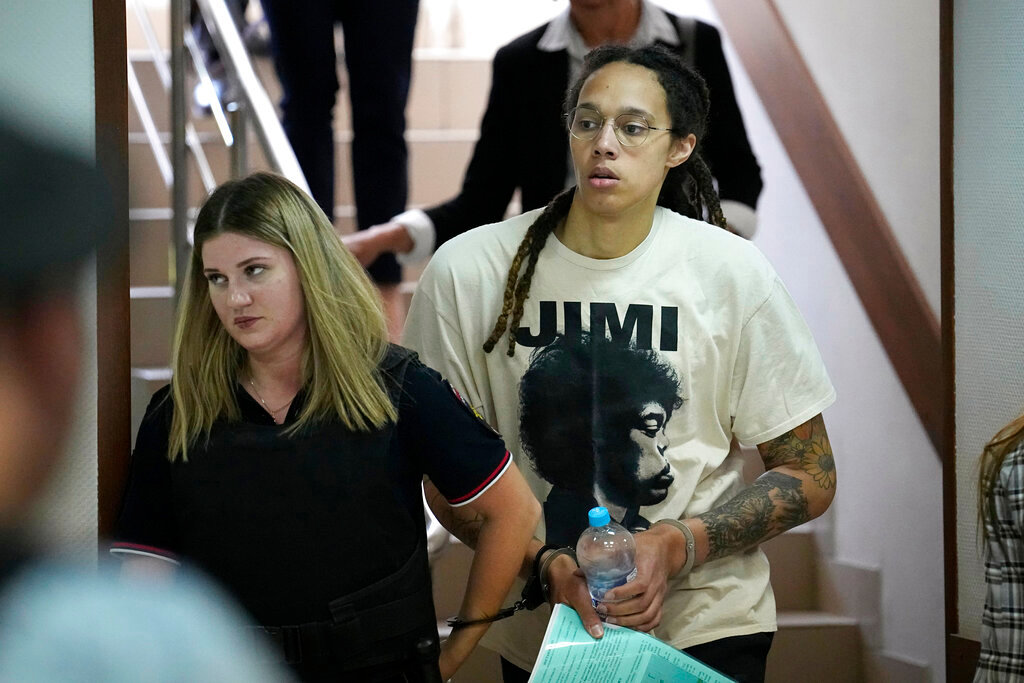 MOSCOW (AP) — American basketball star Brittney Griner appeared in a Moscow-area court for trial Friday, about 4 1/2 months after she was arrested on cannabis possession charges at an airport while traveling to play for a Russian team.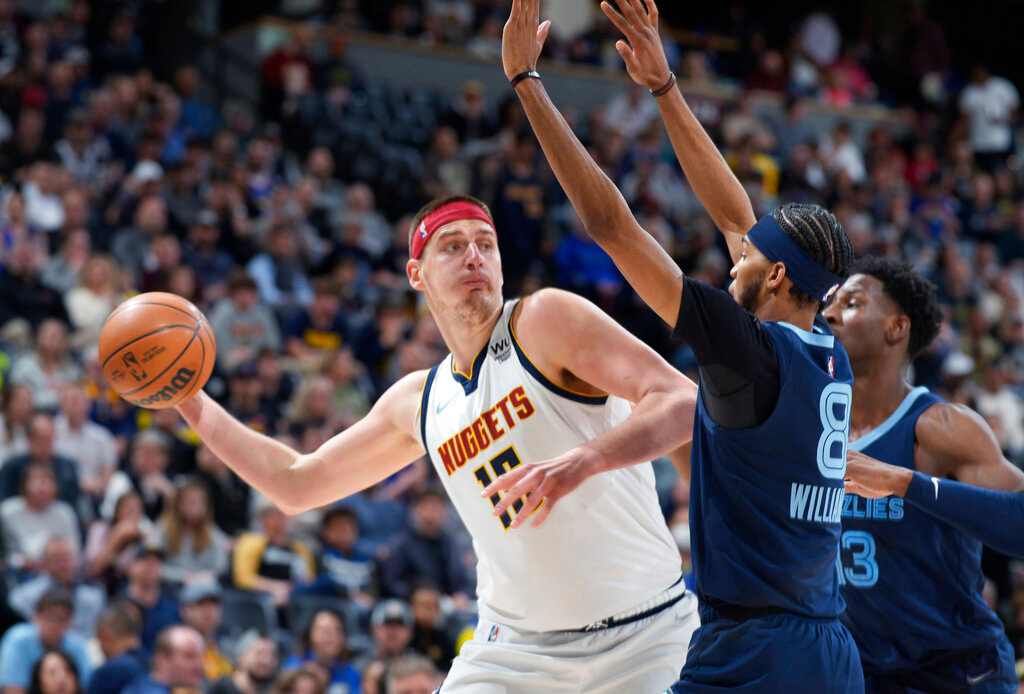 The NBA generated more basketball related income than ever this past season, the total number coming up just short of $9 billion. Business is good. The first night of free agency underscored how good. Nikola Jokic and Bradley Beal both quickly agreed to deals that will be worth more than a quarter of a billion dollars by the time they expire, highlighting the moves made Thursday when the NBA's annual free-agent negotiating window opened.