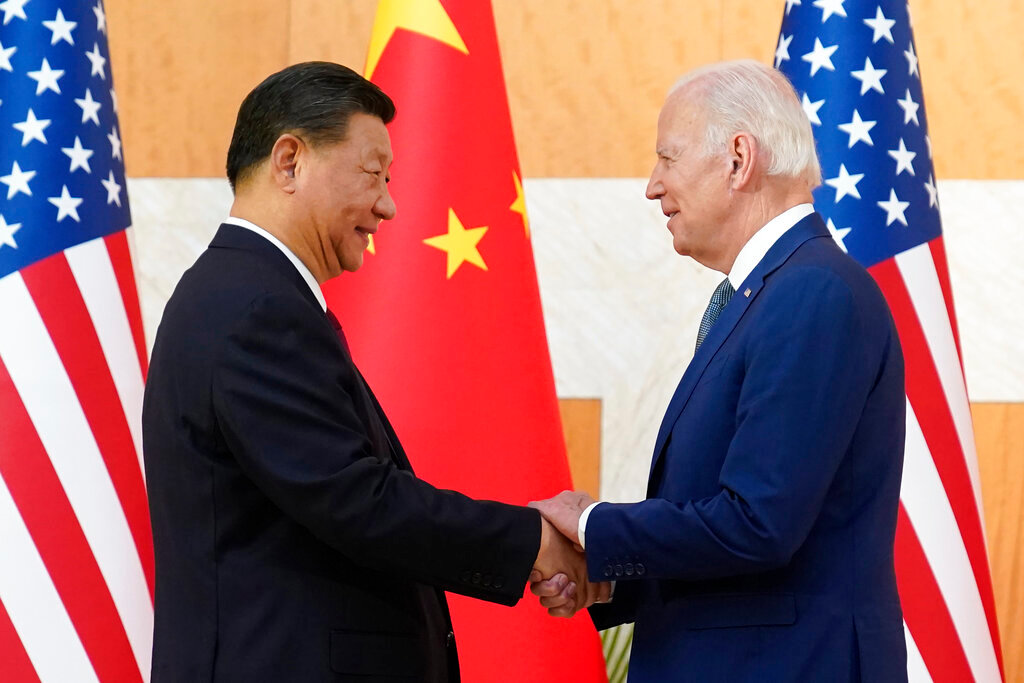 NUSA DUA, Indonesia (AP) — President Joe Biden and Chinese President Xi Jinping opened their first in-person meeting Monday since the U.S. president took office nearly two years ago, aiming to "manage" differences between the superpowers as they compete for global influence amid increasing economic and security tensions.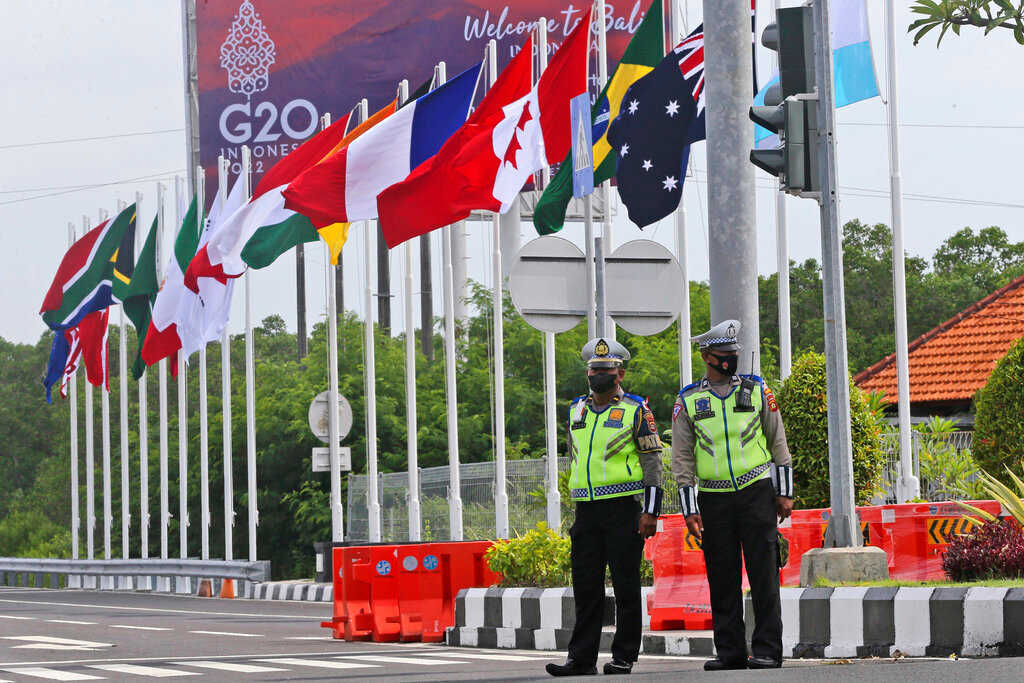 NUSA DUA, Indonesia (AP) — A showdown between Presidents Joe Biden and Vladimir Putin isn't happening, but fallout from Russia's invasion of Ukraine and growing tensions between China and the West will be at the fore when leaders of the world's biggest economies gather in tropical Bali this week.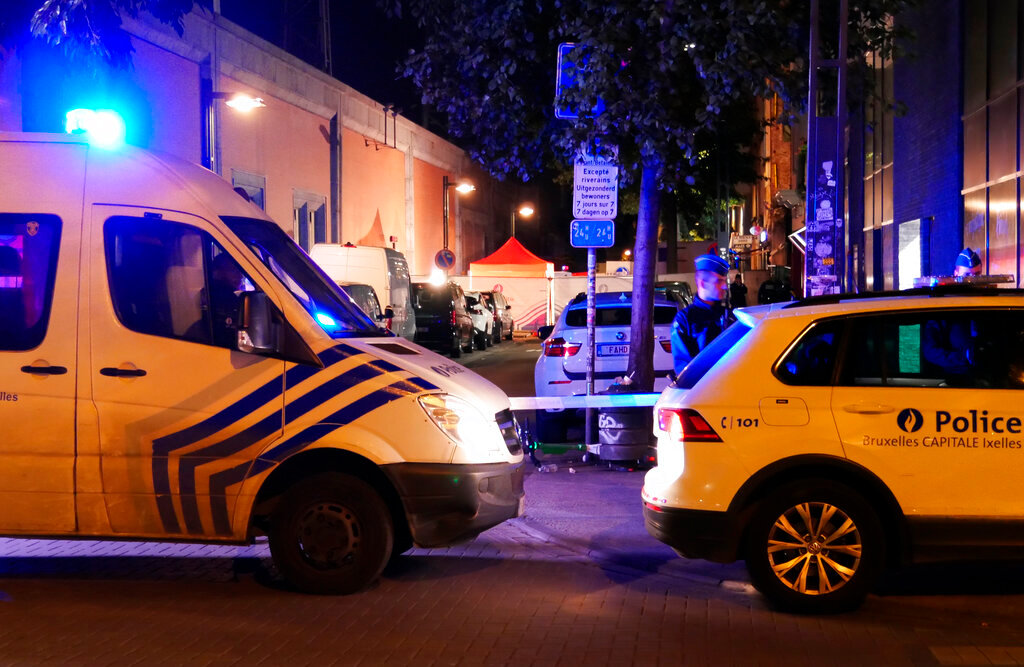 BRUSSELS (AP) — One police officer is dead and another injured in a stabbing attack in Brussels, which a Belgian judicial official says is suspected to be terrorism-linked. The suspected attacker was shot and "neutralized" after the stabbing Thursday evening, Belgian police said. "One of our patrols was attacked by a man armed with a knife," police said. "The two police officers then called for reinforcements. An officer from another patrol used his firearm to neutralize the attacker."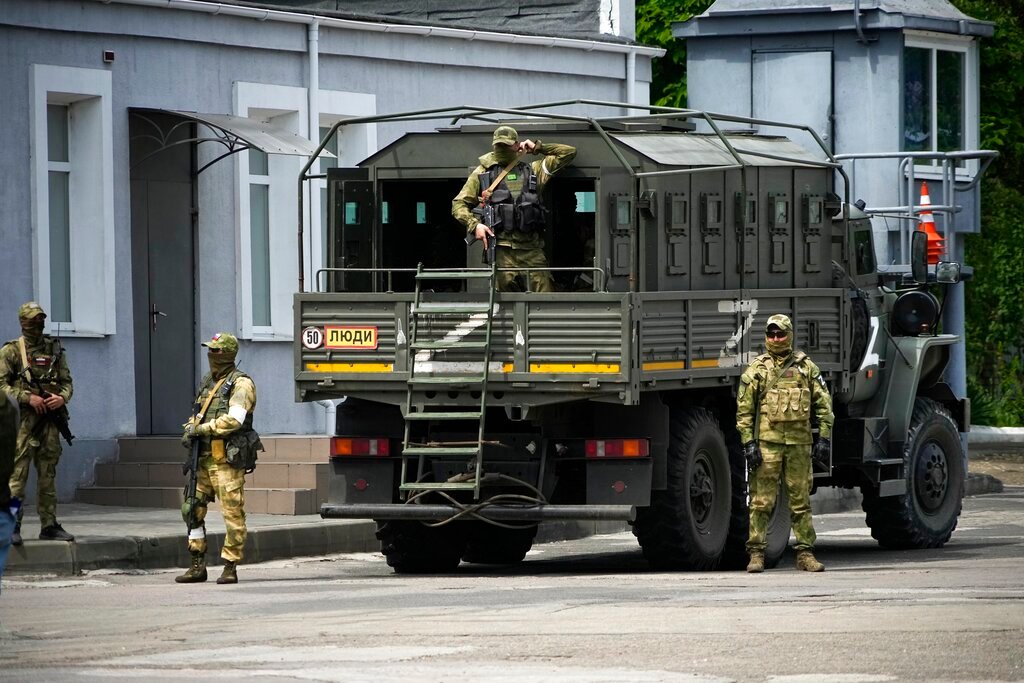 KYIV, Ukraine (AP) — Russia says its troops began pulling out of a strategic Ukrainian city amid growing signs it was following through on a retreat that would mark a turning point in the grinding war. Ukrainian officials acknowledged Moscow's forces had no choice but to flee Kherson but remained cautious. It was difficult to know what was happening in the industrial port city.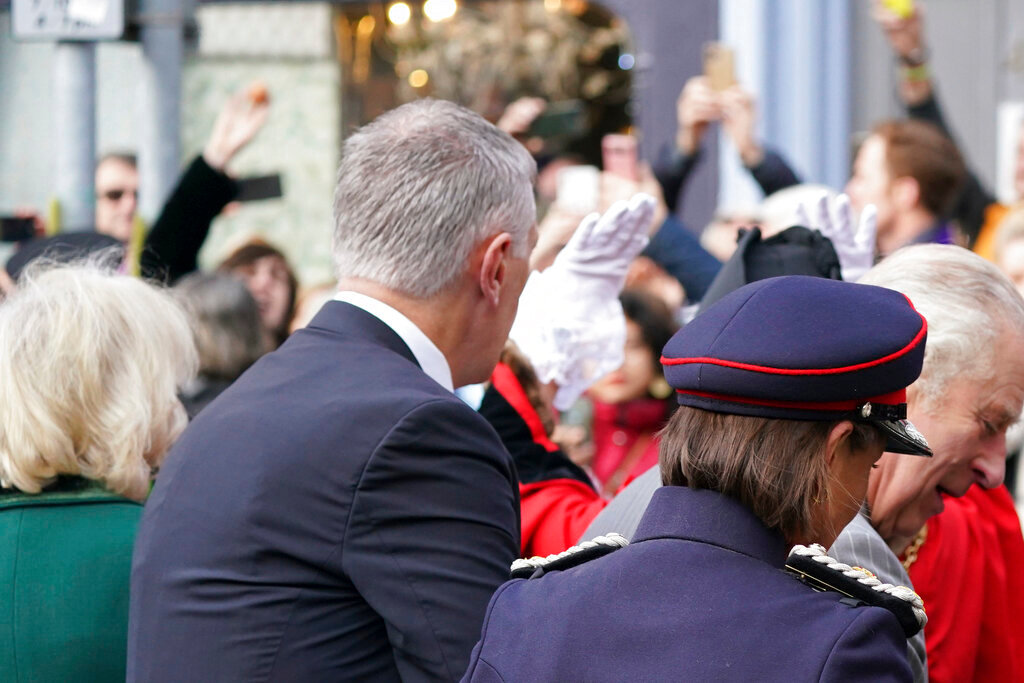 LONDON (AP) — British police say a 23-year-old man has been detained after appearing to throw eggs at King Charles III and his wife in the northern England city of York. The incident happened as the monarch and Camilla, the queen consort, were entering York through a medieval gateway on Wednesday.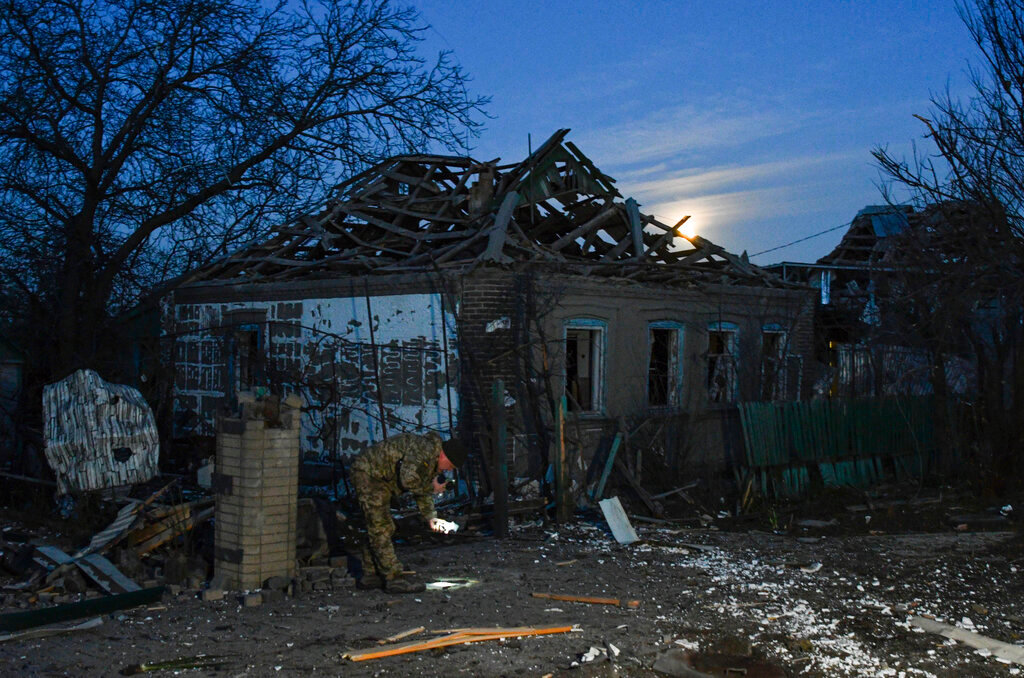 KYIV, Ukraine (AP) — Russia's military has announced that it's withdrawing from Ukraine's southern city of Kherson and nearby areas. That would be another in a series of humiliating setbacks for Moscow's forces in the 8-month-old war. Ukrainian authorities did not immediately confirm the move. President Volodymyr Zelenskyy has suggested in recent days that the Russians were feigning a pullout from Kherson in order to lure the Ukrainian army into an entrenched battle.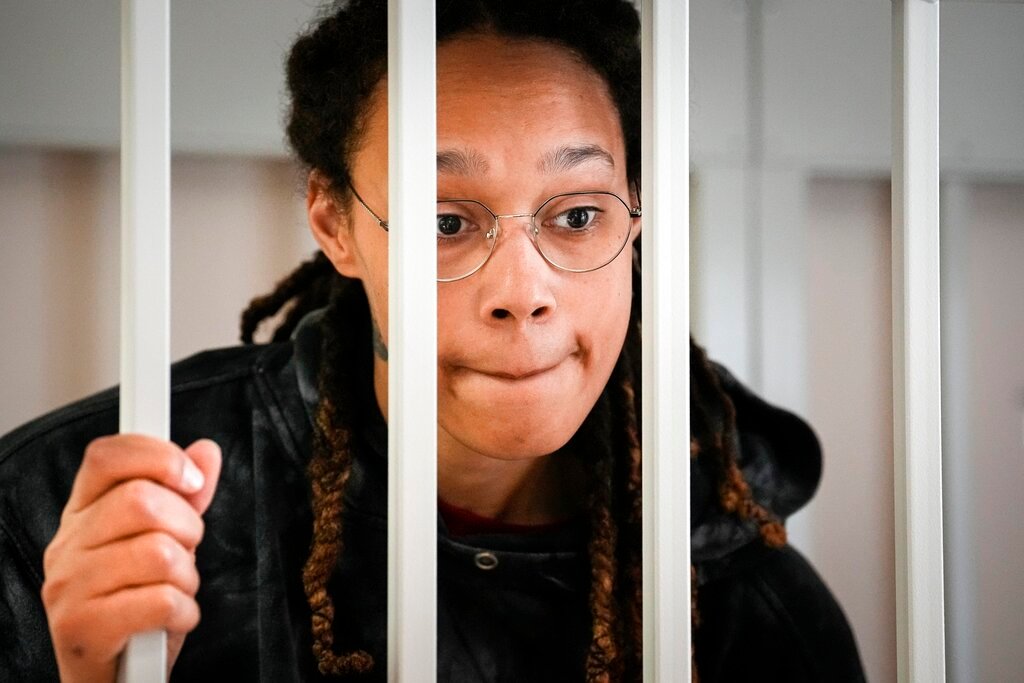 MOSCOW (AP) — Jailed American basketball star Brittney Griner has been moved to a penal colony in Russia. A Russian court rejected her appeal of a nine-year sentence for drug possession last month. Her legal team says Griner was transferred Nov. 4 from the detention center in Iksha and is on her way to a penal colony. They said they don't know her exact current location or her final destination.
SEOUL, South Korea (AP) — South Korea says the recovered debris of a North Korean missile fired toward the South amid a barrage of sea launches last week was determined to be a Soviet-era anti-aircraft weapon that dates back to the 1960s.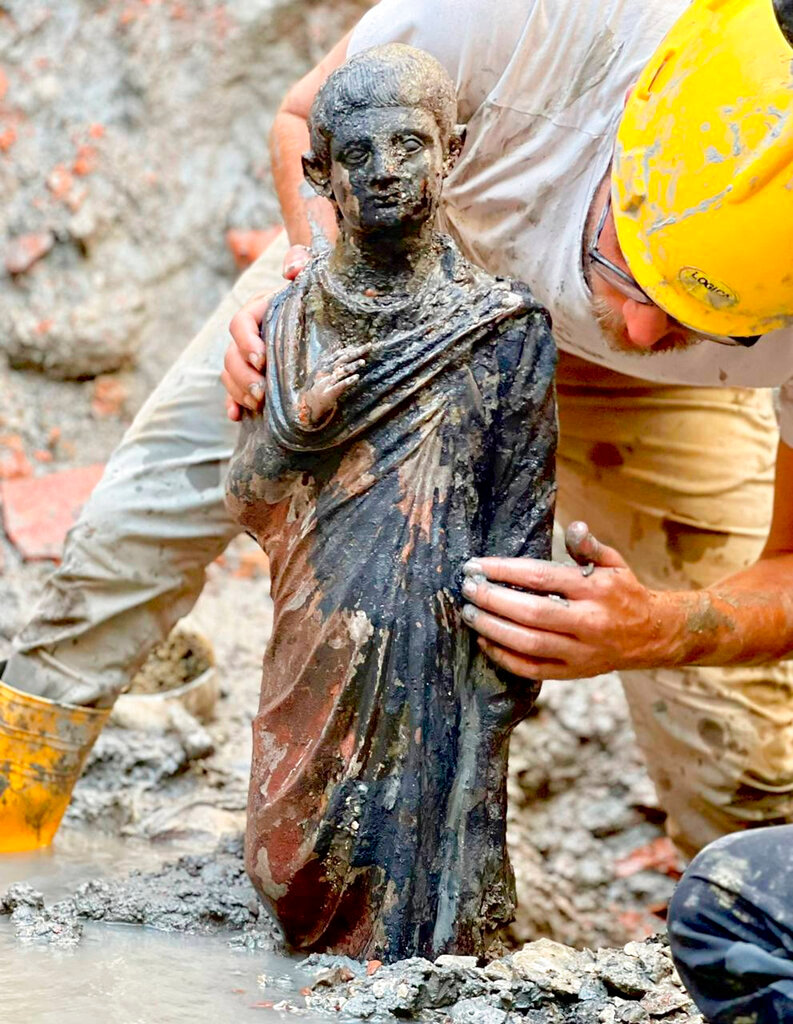 ROME (AP) — Italian authorities have announced the extraordinary discovery of more than 2,000-year-old bronze statues in an ancient Tuscan thermal spring. They say the find will "rewrite history" about the transition from the Etruscan civilization to the Roman Empire. The discovery occurred in the San Casciano dei Bagni archaeological dig near Siena.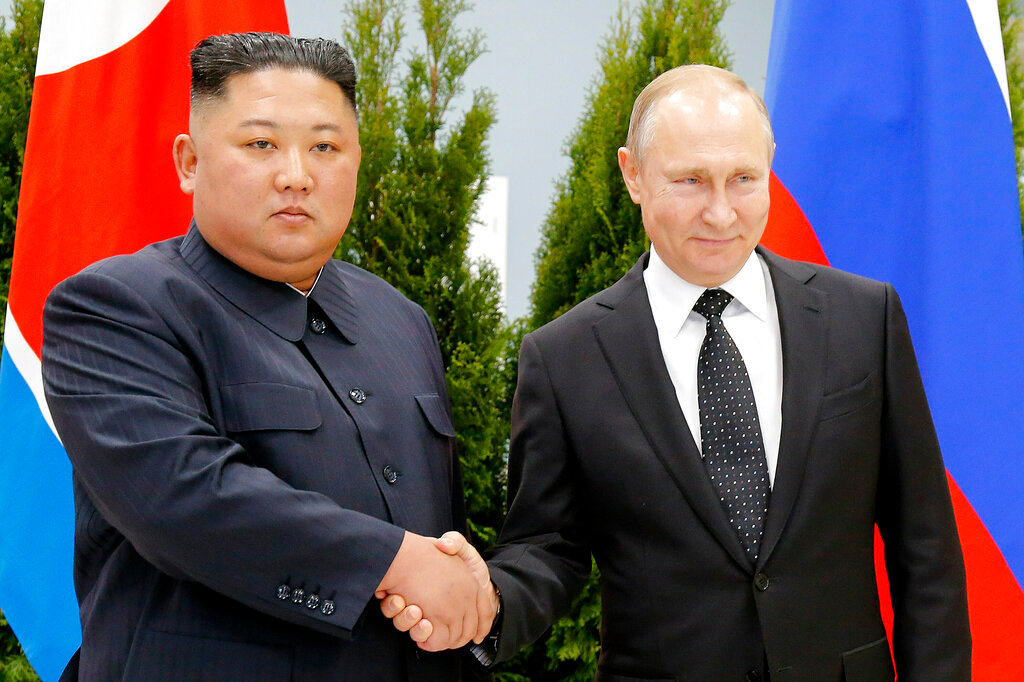 SEOUL, South Korea (AP) — North Korea denied American claims it's shipping artillery shells and ammunition to Russia for use in its war against Ukraine, and on Tuesday accused the United States of lying. The denial came in the wake of dozens of weapons tests by North Korea, including nuclear-capable missiles with the ability to strike the continental United States. It said it was testing the missiles and artillery so it could "mercilessly" strike key South Korean and U.S. targets if it choose to.