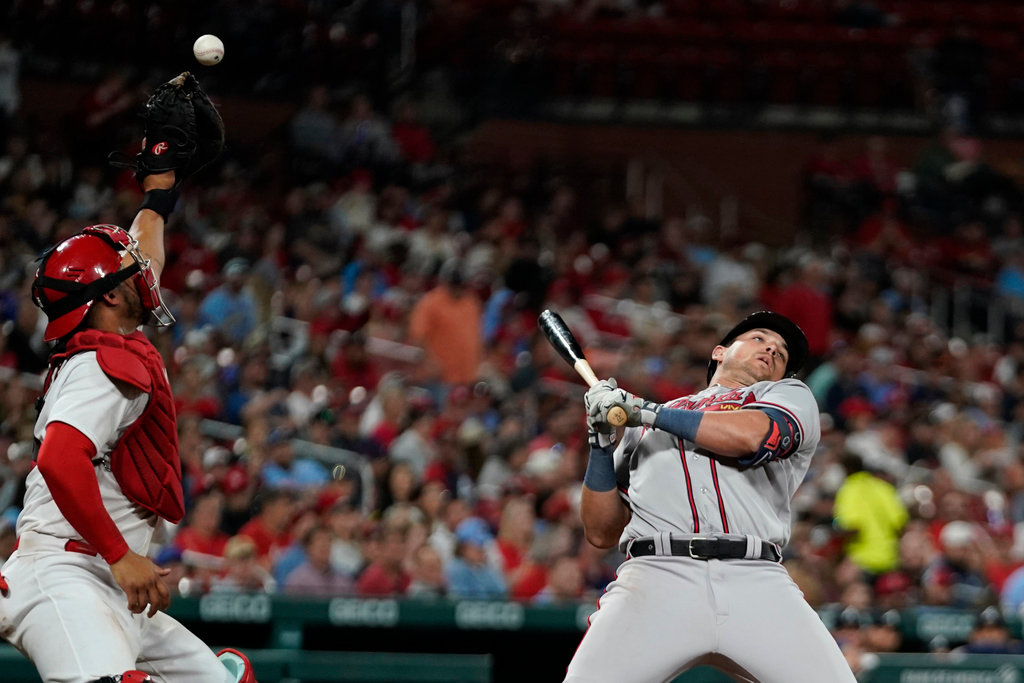 ST. LOUIS (AP) — Ronald Acuña Jr. hit a three-run homer Monday night, leading the Atlanta Braves to an 8-4 victory over the St. Louis Cardinals. Acuña, who was an All-Star selection last season, finished with a 3-for-4 night with a double and a single. He also drew a walk and scored two runs.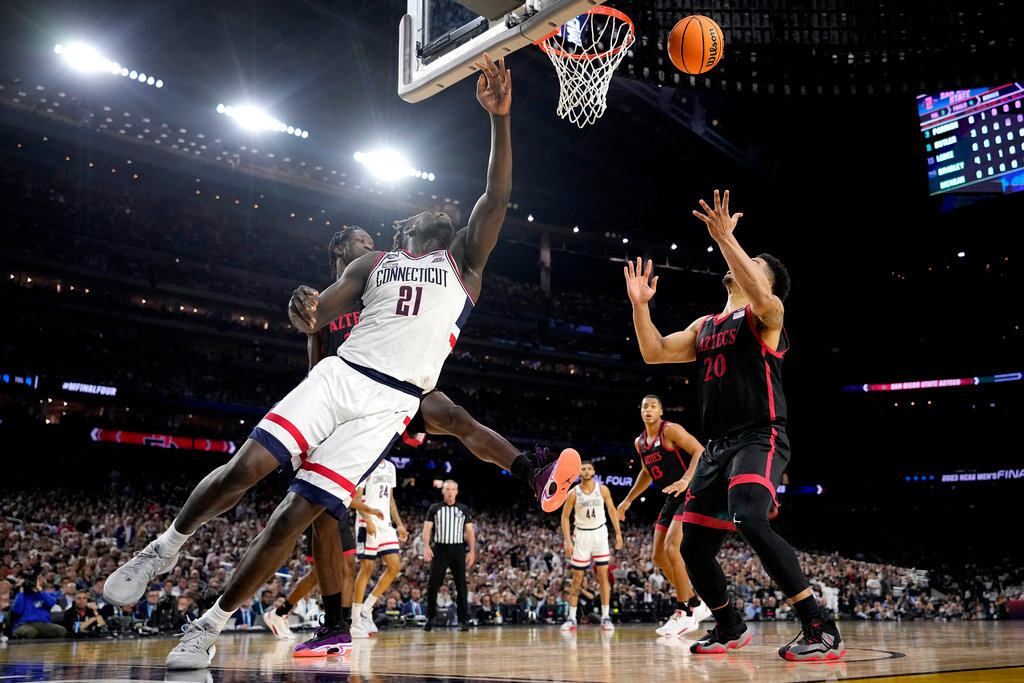 HOUSTON (AP) — After six games and 240 minutes of pure dominance that ran through March, then part of April, it finally became clear there was only one thing that could stop the UConn Huskies. The final buzzer. The team from Storrs, Connecticut, topped off one of the most impressive March Madness runs in history Monday night, clamping down early, then breaking things open late to bring home its fifth national title with a 76-59 victory over San Diego State.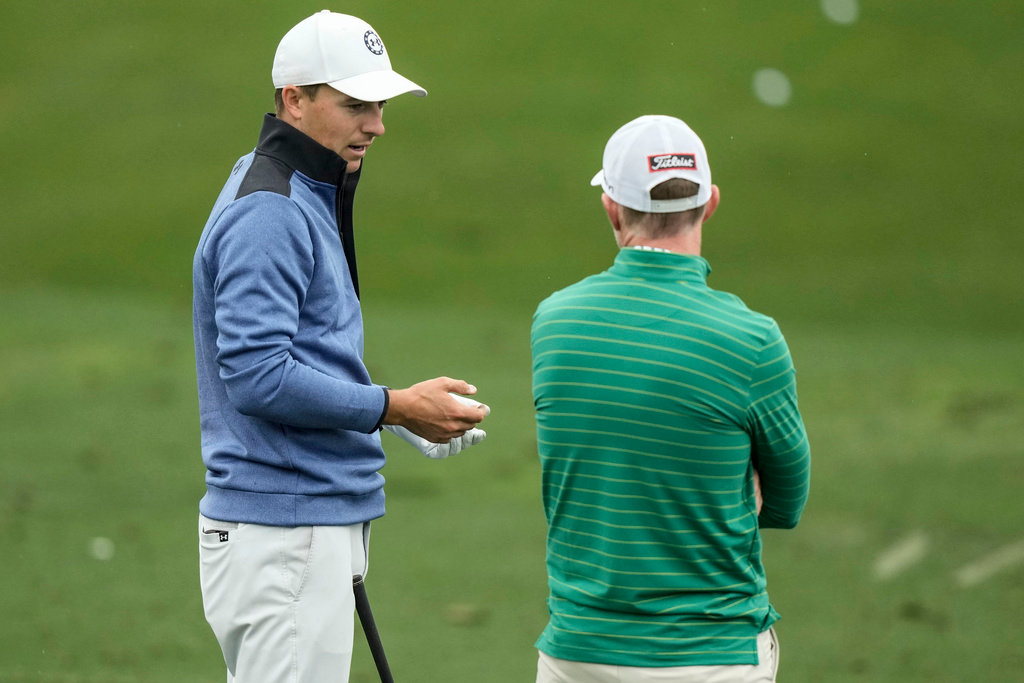 AUGUSTA, Ga. (AP) — Jordan Spieth was caught in such a whirlwind after winning the Masters eight years ago, whether it was winging his way to New York for television appearances or throwing out the first pitch at a Texas Rangers game, that he never bothered to find a tailor for his green jacket. Leave it to Augusta National, where every piece of the property is finely tailored, to take care of such details.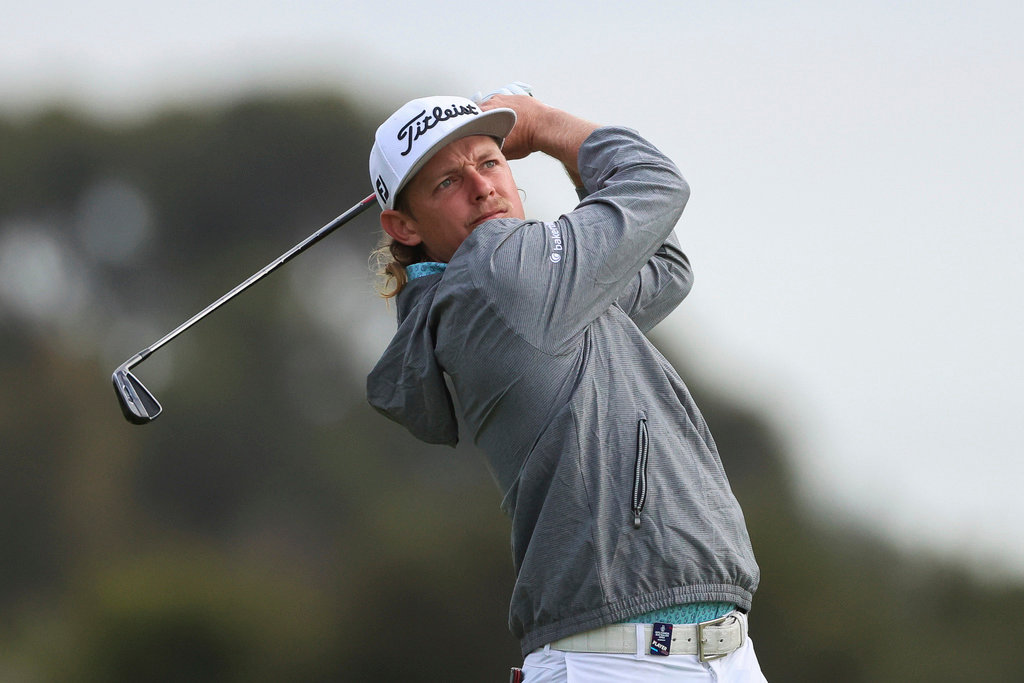 AUGUSTA, Ga. (AP) — Cameron Smith returned to the Masters on Monday with a small measure of trepidation, an unusual feeling for someone who has contended two of the last three years and who refers to Augusta National as his "happy place." Smith is with LIV Golf, the last big name to defect to the Saudi-funded tour. And having heard so much noise and sensed so much acrimony, he didn't know what kind of reception he would receive when he walked onto the range.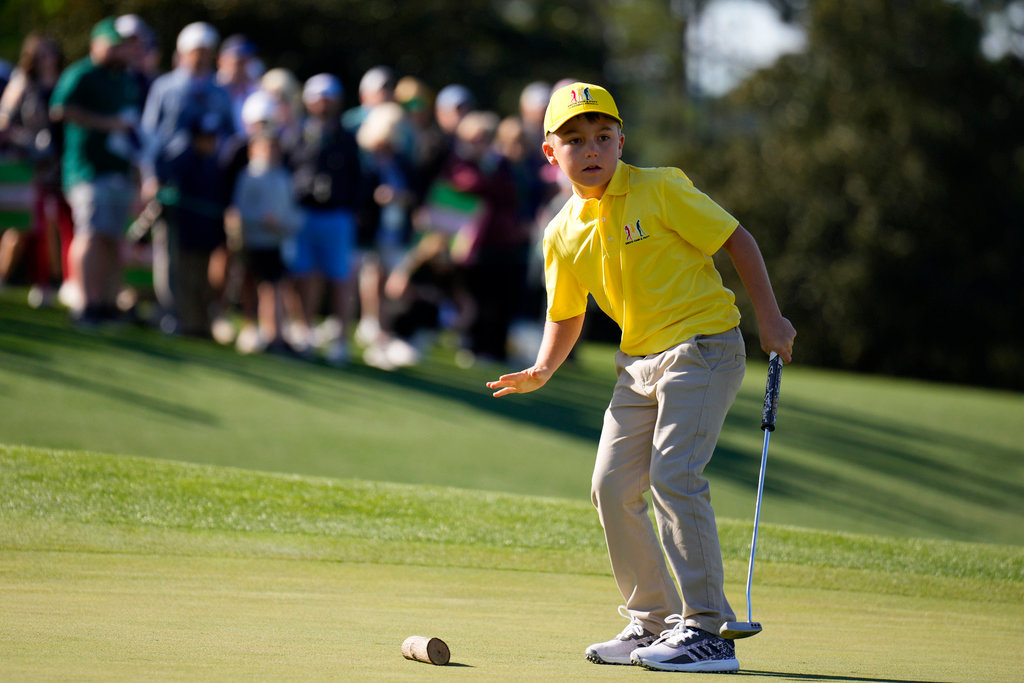 AUGUSTA, Ga. (AP) — Mark O'Meara is reminded every year how meaningful it was to win the Masters. O'Meara was on the practice green Sunday at Augusta National, 25 years removed from his birdie-birdie finish to win his first major. Now he is 66 and plays the PGA Tour Champions only occasionally. But he remains part of Masters week. And he has company, young and old.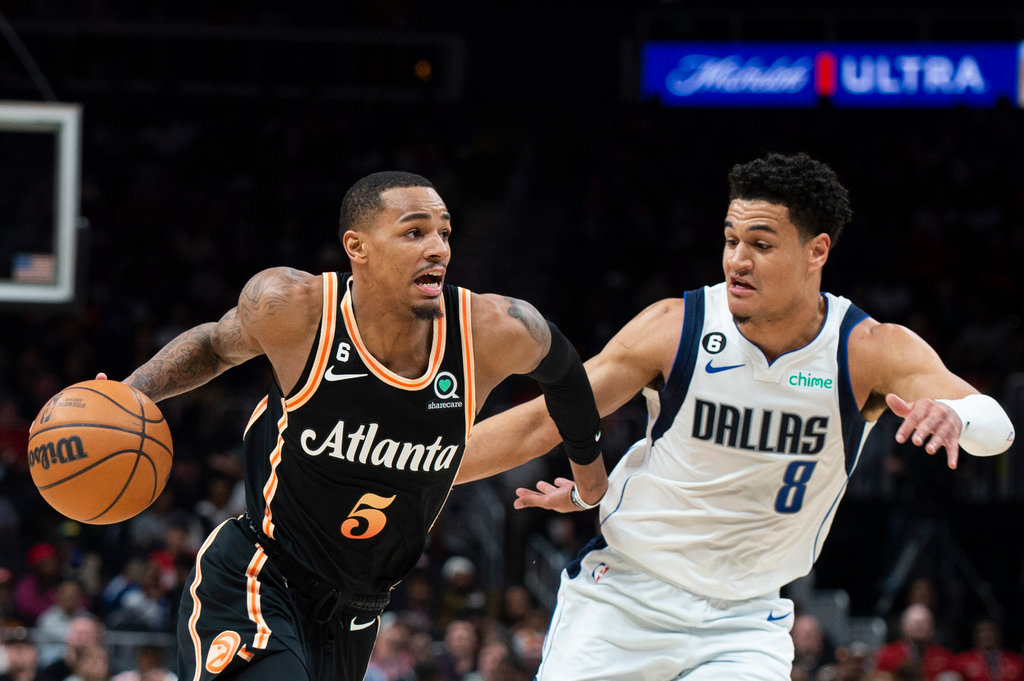 ATLANTA (AP) — Trae Young made two free throws with 1.8 seconds remaining in overtime to give Atlanta the lead and the Hawks beat the Dallas Mavericks 132-130 on Sunday night to keep pace in the Eastern Conference play-in race. Young was fouled by Kyrie Irving, who scored 41 points, with the game tied at 130 on what Young said was "kind of a lucky play for us and unlucky for them."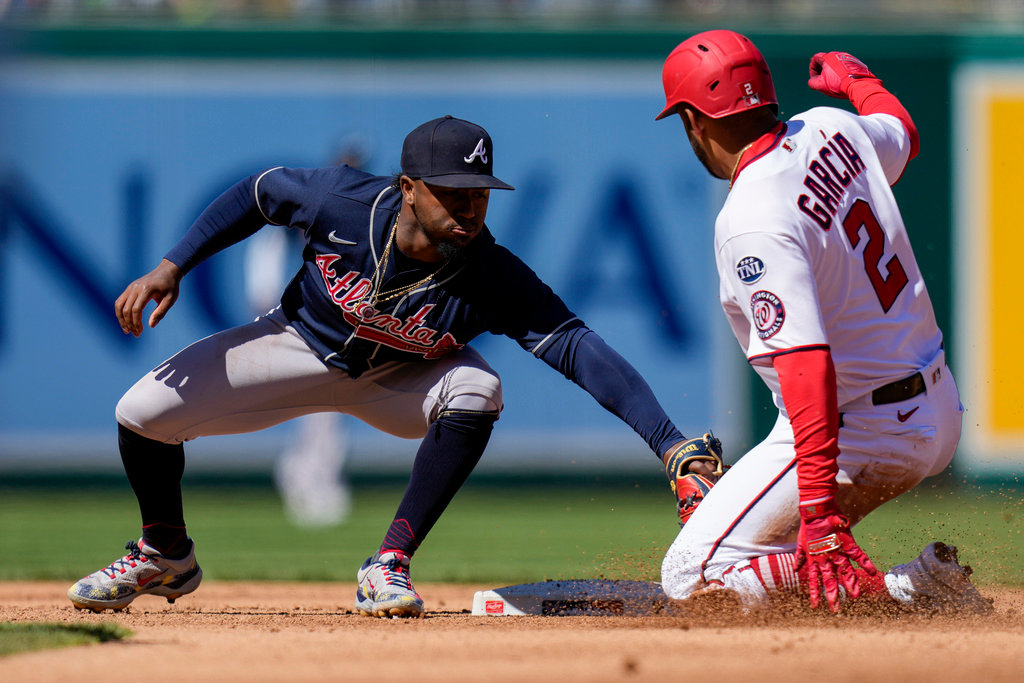 WASHINGTON (AP) — MacKenzie Gore kept waiting for this day to arrive. So, too, did the Washington Nationals — and their fans. Gore arrived as a key part of the Juan Soto trade in August, while he was injured. But the 24-year-old lefty's debut for his new club showed why Washington wanted him. Gore struck out six and limited the big-swinging Braves to one run and three hits across 5 1/3 innings Sunday, helping Washington beat Atlanta 4-1 on Sunday.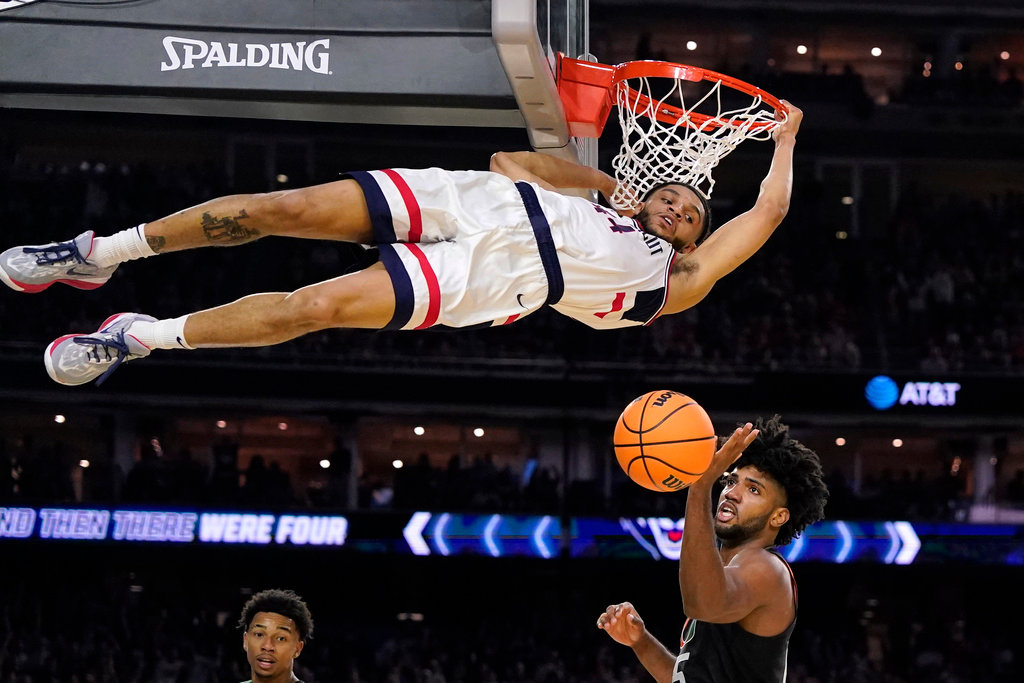 HOUSTON (AP) — Lamont Butler hit the biggest shot in San Diego State history, putting   the Aztecs in the national championship game for the first time. The next step, in Monday's title game, will be a difficult one. UConn has been the dominant team all through the bracket, delivering one beatdown after another while showing no weaknesses — even on a short turnaround.
No other major has such cool trivia as the Masters. That's because it's played at Augusta National every year. There are great champions. And there's a lot of heartache. See how you fare on this …
One thing hasn't changed through the years. Tiger Woods is must-see golf. But it's different than it was 20 years ago when Woods was healthy, younger and at the peak of his game. Players who have …