AUGUSTA, Ga. (AP) — An investigation is underway after an inmate died at Augusta State Medical Prison. The Richmond County Coroner's Office said Amos Huff, 60, was pronounced dead at 11:11 p.m. March 30 at the facility in Grovetown, a news release Wednesday said. Officials said they believe Huff's death to be the result of injuries sustained during a fight with another inmate, Johnathan Randy Fesperman, who has since been charged with murder, WJBF-TV reported.
ATLANTA (AP) — A maker of biomedical filters will invest $243 million to build a plant in Athens, Georgia, that is projected to eventually employ nearly 1,800 workers by 2031. Privately held Meissner Corp. of Camarillo, California, made the announcement Wednesday, saying it needs another site to make filters and conduct research. President Christopher Meissner said in a statement that the Georgia location offers "an incredible talent pool and strong geographic position that allows us to serve clients on the East Coast and throughout the world."
DOUGLASVILLE, Ga. (AP) — A fifth suspect has been arrested in a March 4 mass shooting at a 16th birthday party in suburban Atlanta that killed two teens and wounded seven other people, authorities said Tuesday. Tahkel Marquise Beverly-Smart, a 21-year-old resident of Dallas, Georgia, was arrested Saturday in connection with the shooting at a house in Douglasville, Douglas County Sheriff Tim Pounds announced.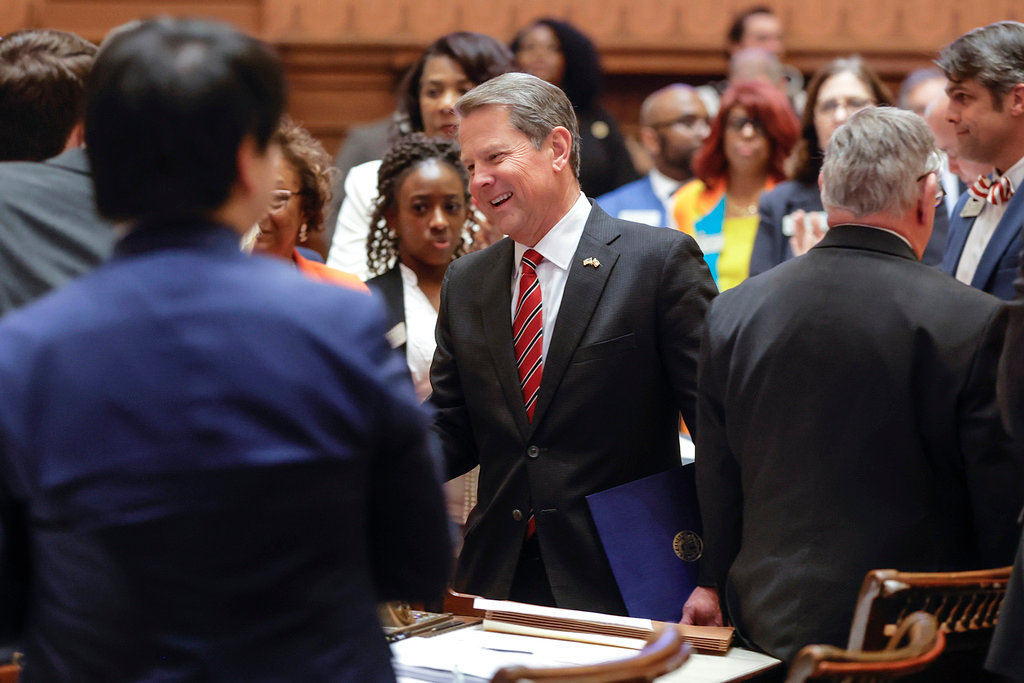 ATLANTA (AP) — Georgia Gov. Brian Kemp on Tuesday vetoed a bill that would have capped tuition increases at public universities and colleges, calling it an infringement on the authority of the state Board of Regents and a violation of the state constitution. Senators amended House Bill 319 on the final day of the legislative session to say that none of the University System of Georgia's 26 universities and colleges could raise tuition or fees by more than 3% from the previous year without approval from both houses of the General Assembly.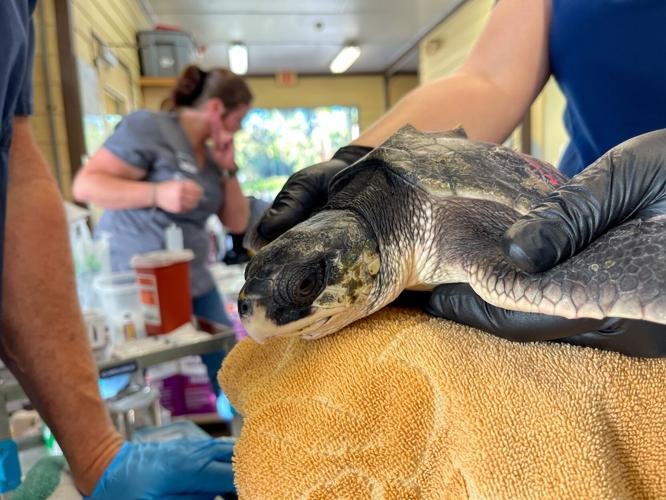 JEKYLL ISLAND, Ga. (AP) — A dozen sea turtles returned to the wild Tuesday after several months of being treated for injuries and illnesses on the Georgia coast. A crowd gathered on the beach at Jekyll Island as staff members from the Georgia Sea Turtle Center waded into the ocean with their hard-shelled patients and turned them loose in the water. The center opened on the island in 2007 as Georgia's veterinary hospital for sick and injured sea turtles.
MARIETTA, Ga. (AP) — Police have charged two former employees of a suburban Atlanta hospital laundry with stealing an urn containing the ashes of a stillborn infant and then throwing away the ashes. Marietta Police last week arrested a married couple, Anilus and Rosnie Frederic, charging them with theft and abandonment of a dead body.
GAINESVILLE, Ga. (AP) — Two northeast Georgia men died Monday after they were electrocuted while breaking into a power company substation. The deaths happened before dawn at a Georgia Power Co. substation in an industrial area south of downtown Gainesville, news outlets reported.
DARIEN, Ga. (AP) — A crash involving three vehicles on Interstate 16 in coastal Georgia early Monday sent 14 people to the hospital with injuries, authorities said. The wreck happened about 3 a.m. in McIntosh County when an SUV traveling the wrong way struck a passenger van carrying 12 passengers, most of them children, said Trooper Marcus White of the Georgia State Patrol.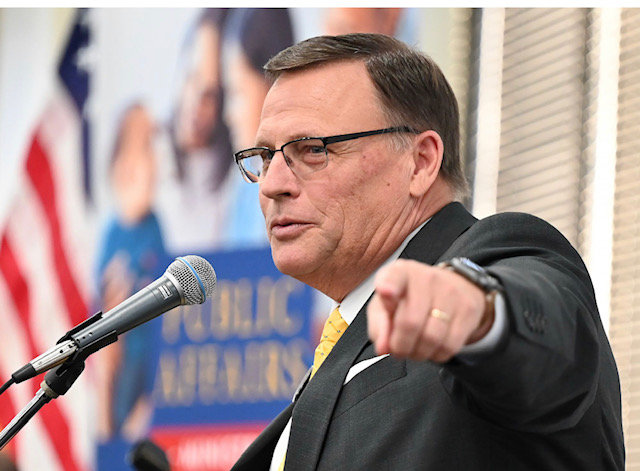 ATLANTA — Georgia lawmakers wrapped up this year's legislative session on Wednesday, steadfastly refusing to legalize sports betting or pari-mutuel wagering on horse racing.
ATLANTA (AP) — Georgia lawmakers are telling cities and counties that they must enforce existing bans on public camping or sleeping by homeless people while saying local governments and hospitals can't dump homeless people in other counties without permission. The House voted 99-76 to pass Senate Bill 62 on Monday. The Senate later approved House amendments adding the ban on dumping, sending it to Gov. Brian Kemp for his signature or veto.