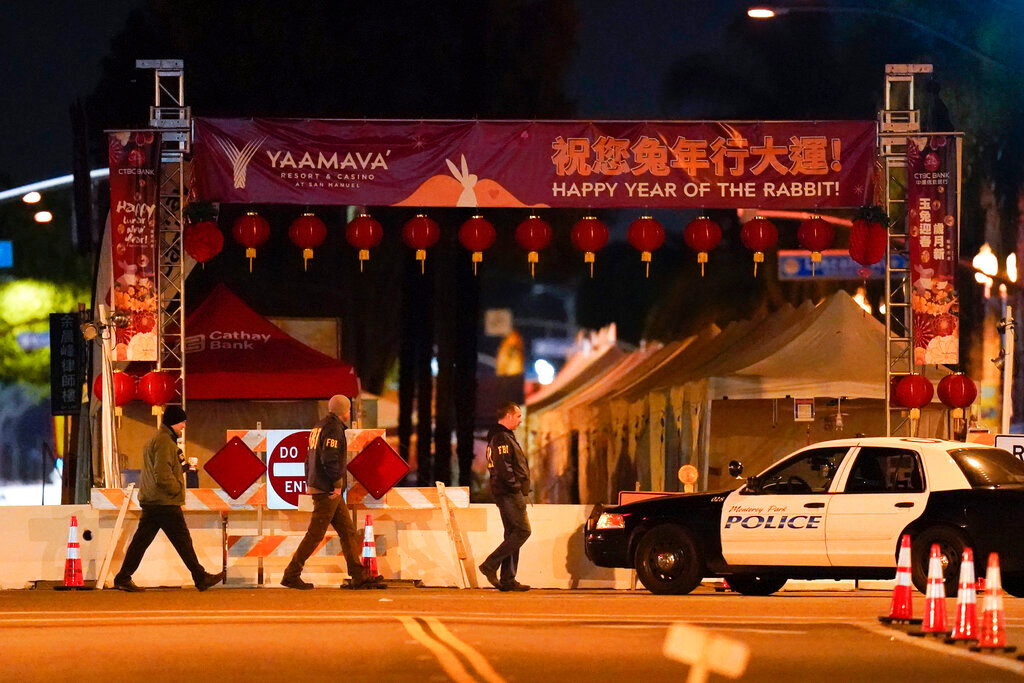 MONTEREY PARK, Calif. (AP) — A gunman killed 10 people and wounded 10 others at a Los Angeles-area ballroom dance club following a Lunar New Year celebration, setting off a manhunt for the suspect in the fifth mass killing in the U.S. this month.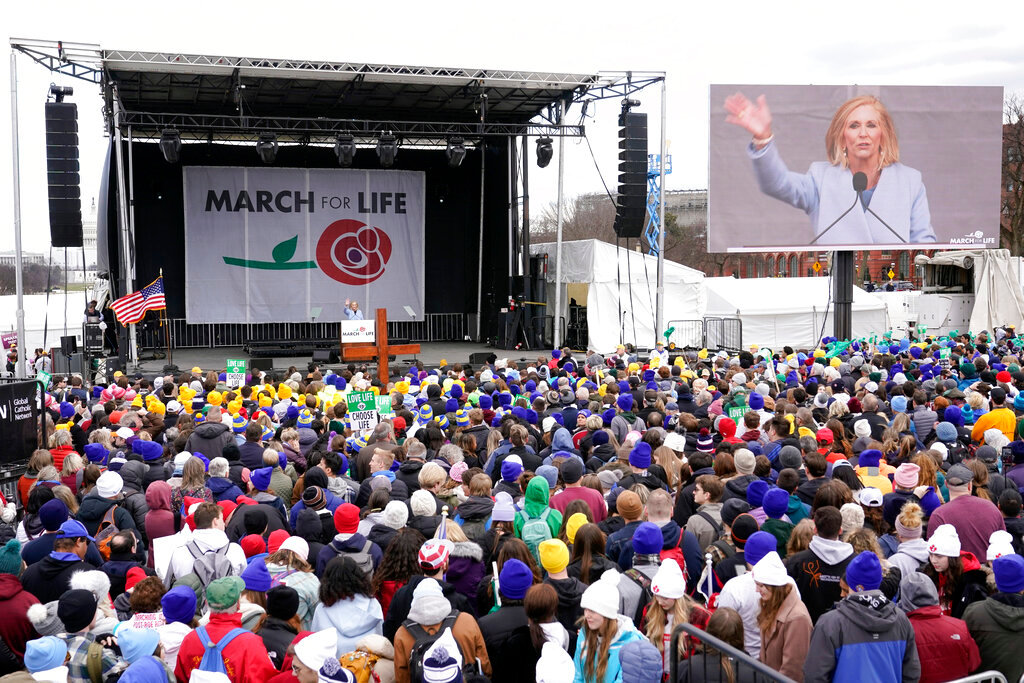 WASHINGTON (AP) — Participants in the first March for Life since the U.S. Supreme Court overturned Roe v. Wade urged Congress to do nothing to impede laws curtailing abortions in individual states, including Georgia. Thousands of pro-life advocates spread across a section of the National Mall for the annual march for Life, the Capitol Building in sight from a distance.
NASHVILLE, Tenn. (AP) — The FBI is offering a reward of up to $25,000 for information leading to the arrest and conviction of those responsible for vandalism at a women's health clinic in Nashville. The fire occurred at the Hope Clinic for Women on June 30. An incendiary device was thrown through the clinic's front window and the building's exterior was spray painted, the FBI's Memphis field office said in a statement. The device did not ignite, but the FBI has labeled it as an arson investigation.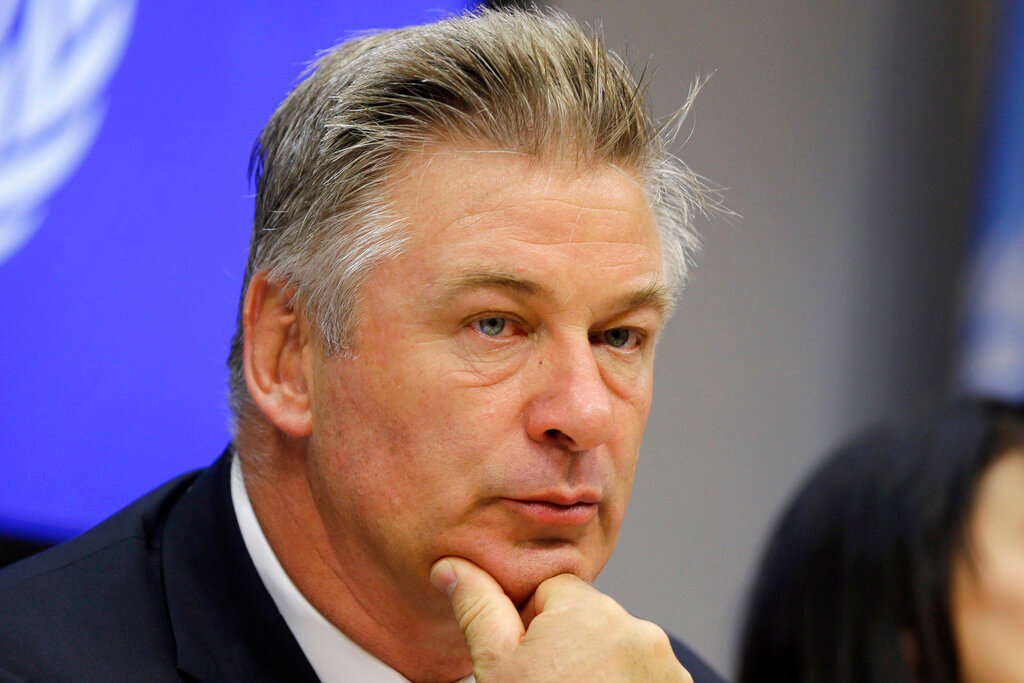 SANTA FE, N.M. (AP) — Prosecutors announced Thursday that actor Alec Baldwin and a weapons specialist will be charged with involuntary manslaughter in the fatal shooting of a cinematographer who was killed in 2021 on a New Mexico movie set. Santa Fe District Attorney Mary Carmack-Altwies issued a statement announcing the charges against Baldwin and Hannah Gutierrez Reed, who supervised weapons on the set.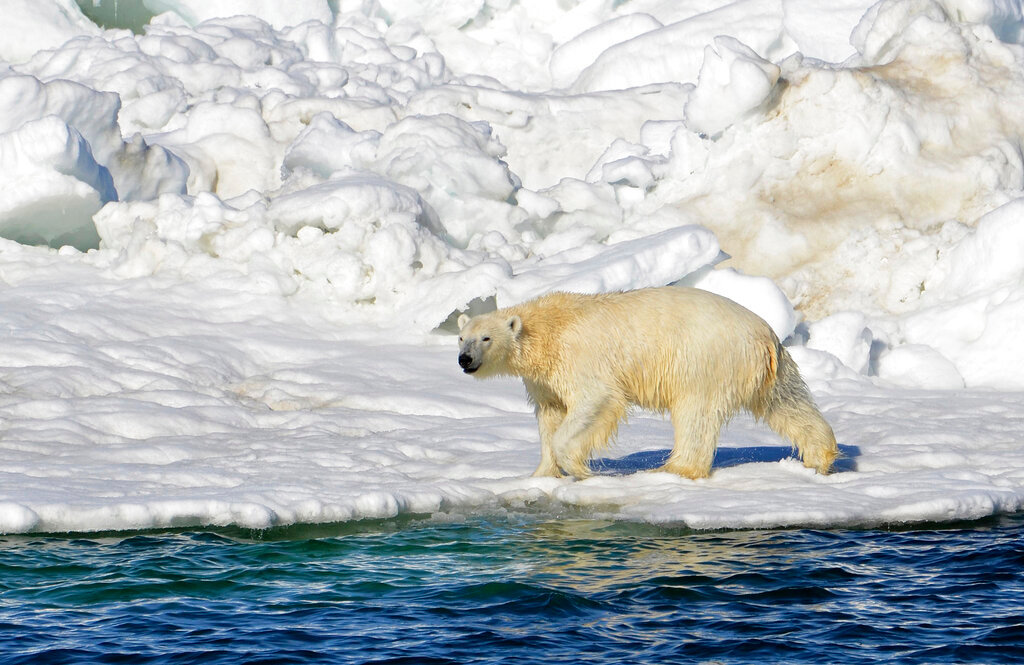 ANCHORAGE, Alaska (AP) — A polar bear chased several residents around a tiny, isolated Alaska Native whaling village, killing a mother and her 1-year-old son in an extremely rare attack before another community member shot and killed the bear, authorities said. The fatal mauling, the first in more than 30 years in Alaska, happened Tuesday near the school in Wales, an isolated Bering Strait coastal community located on the westernmost tip of the North American mainland — about 50 miles from Russia — that is no stranger to coexisting with polar bears.
FORT PIERCE, Fla. (AP) — Police in Florida said eight people were shot during a Martin Luther King Jr. Day event, with one of the victims listed in critical condition. The St. Lucie County Sheriff's Office confirmed all the victims in the Monday shooting in Fort Pierce were adults, WPBF-TV reported. The shooting occurred at Ilous Ellis Park at 5:20 p.m. during an MLK Car Show and Family Fun Day, which the sheriff's office said was attended by more than 1,000 people, the TV station reported.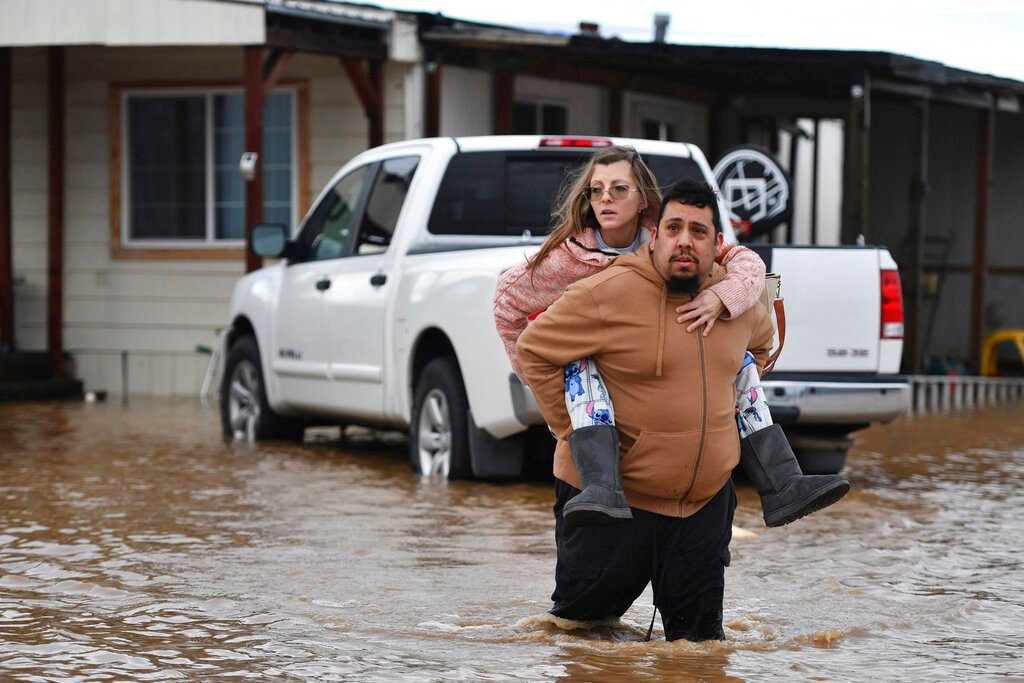 LOS ANGELES (AP) — The ninth atmospheric river in a three-week series of major winter storms was churning through California on Monday, leaving mountain driving dangerous and the flooding risk high near swollen rivers even as the sun came out in some areas. Heavy snow fell across the Sierra Nevada and the National Weather Service discouraged travel. Interstate 80, a key highway from the San Francisco Bay Area to Lake Tahoe ski resorts, reopened with chain requirements after periodic weekend closures because of whiteout conditions.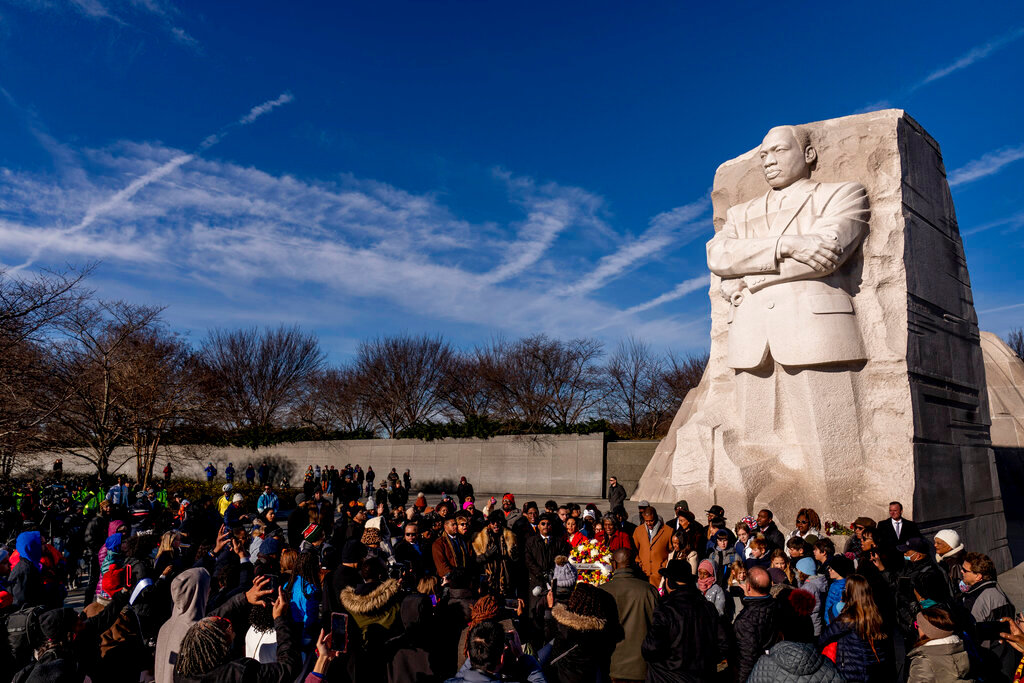 ATLANTA (AP) — America has honored Martin Luther King Jr. with a federal holiday for nearly four decades yet still hasn't fully embraced and acted on the lessons from the slain civil rights leader, his youngest daughter said Monday. The Rev. Bernice King, who leads The King Center in Atlanta, said leaders — especially politicians — too often cheapen her father's legacy into a "comfortable and convenient King" offering easy platitudes.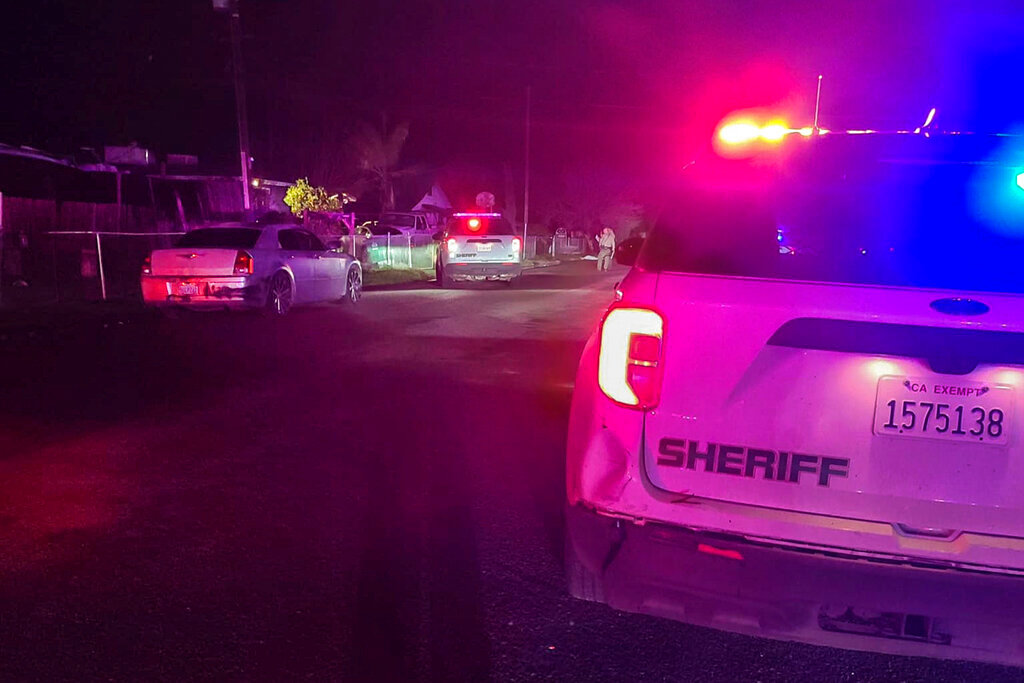 VISALIA, Calif. (AP) — Six people — including a 17-year-old mother and her 6-month-old baby — were killed in a shooting early Monday at a home in central California, and authorities are searching for at least two suspects, sheriff's officials said. Deputies responded around 3:30 a.m. to reports of multiple shots fired at the residence in unincorporated Goshen, just east of Visalia, the Tulare County Sheriff's Office said.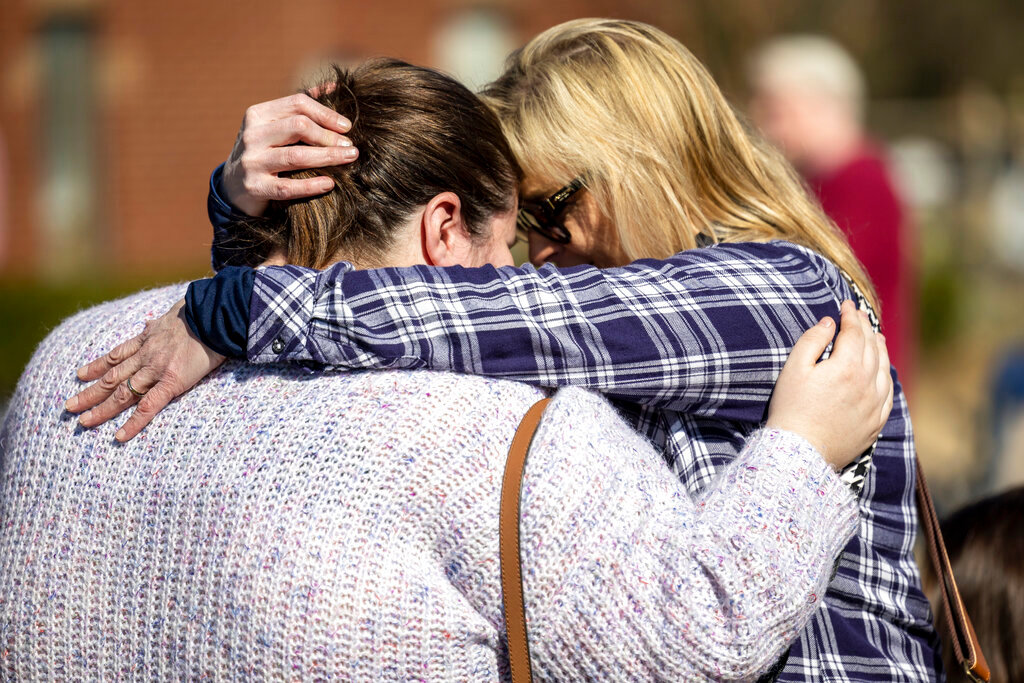 SELMA, Ala. (AP) — Leading Sunday services on the lawn outside his tornado-damaged Crosspoint Christian church, the Rev. David Nichols told his congregation there was much for which to be grateful. The tornado that ravaged Selma hit the church's daycare. It collapsed much of the building and ripped away the roof, but the 70 children and teachers who huddled inside bathrooms were unharmed. "Nothing but by the grace of God that they walked out of there," Nichols said.