CENTRE, Ala. (AP) — People shooting at targets in Alabama fired a stray bullet that passed through the window of a nearby home and wounded a 94-year-old woman inside, a sheriff said. Cherokee County Sheriff Jeff Shaver said his office arrested four people on charges of second-degree assault because they were shooting guns into a wooded area without a proper backstop.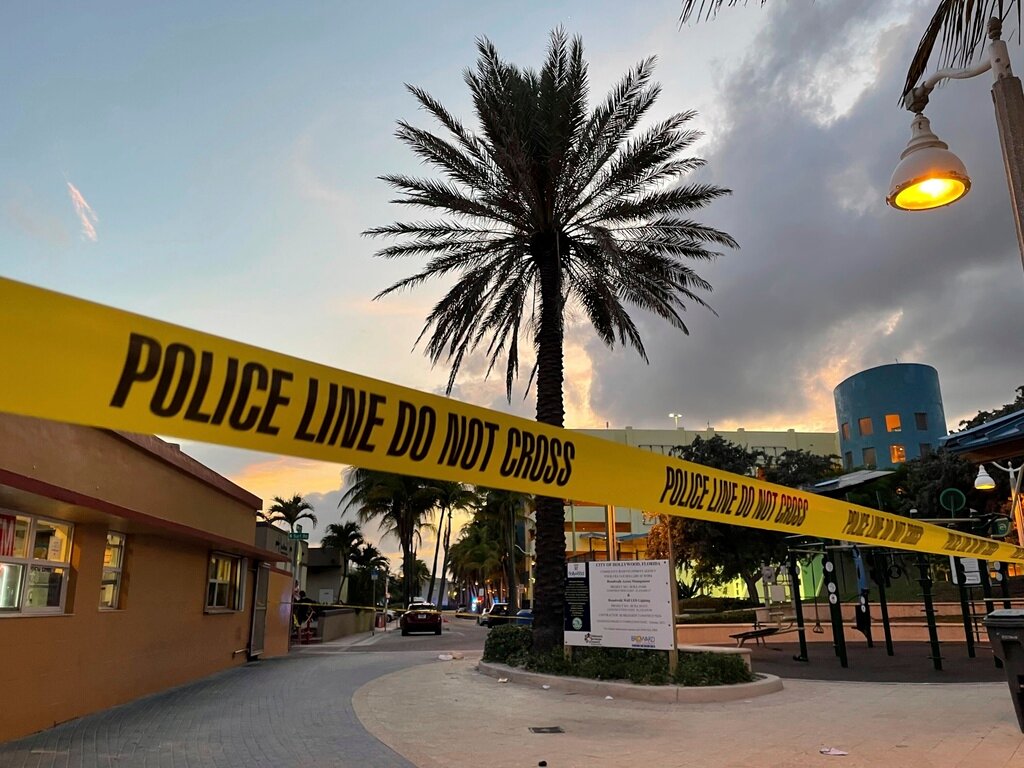 HOLLYWOOD, Fla. (AP) — Nine people were injured Monday evening when gunfire erupted along a beach boardwalk in Hollywood, Florida, sending people frantically running for cover along the crowded beach on Memorial Day. Several of the victims were taken to a children's hospital, police spokesperson Deanna Bettineschi said. However, authorities have not yet released the ages of the victims or provided details about their conditions.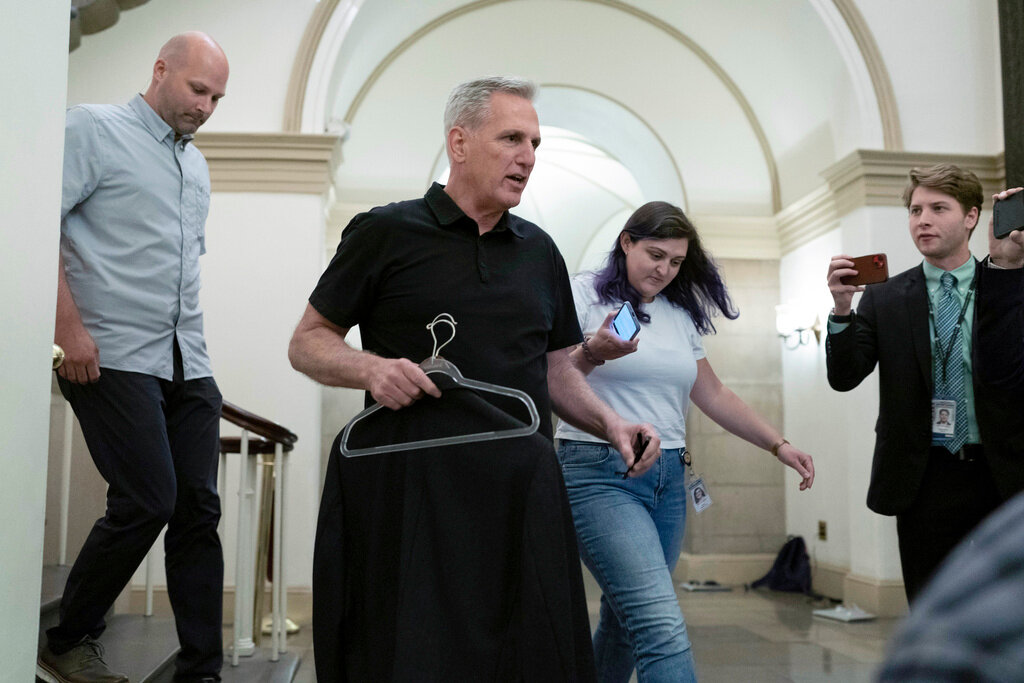 WASHINGTON (AP) — It's a deal no one in Washington claims to really like. But after weeks of negotiations, President Joe Biden and House Speaker Kevin McCarthy have struck an agreement to raise the debt ceiling and avert a potentially devastating government default.
Authorities say three men killed in a weekend shootout at a New Mexico motorcycle rally were all members of rival outlaw biker gangs. New Mexico State Police say at least five others were wounded in …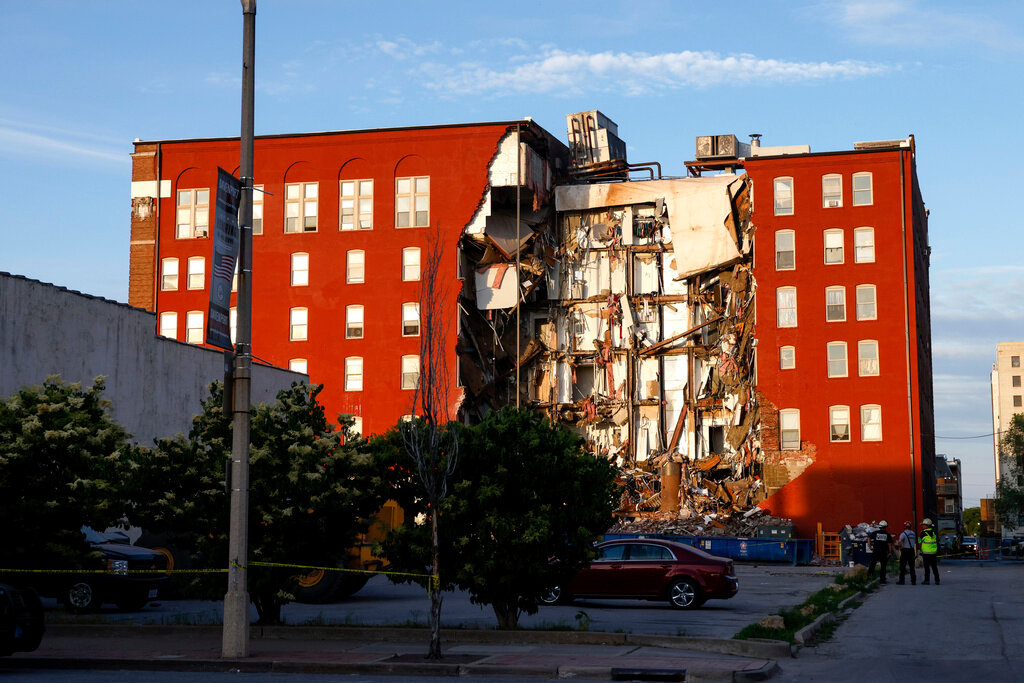 DAVENPORT, Iowa (AP) — One person was found overnight at the site of a collapsed apartment building in Iowa, bringing the total number of people rescued to eight, authorities said Monday. Davenport Fire Chief Michael Carlsten said at a news conference Monday that it was unclear if anyone was still missing after part of the six-story complex crashed to the ground in the eastern Iowa city. No deaths have been reported.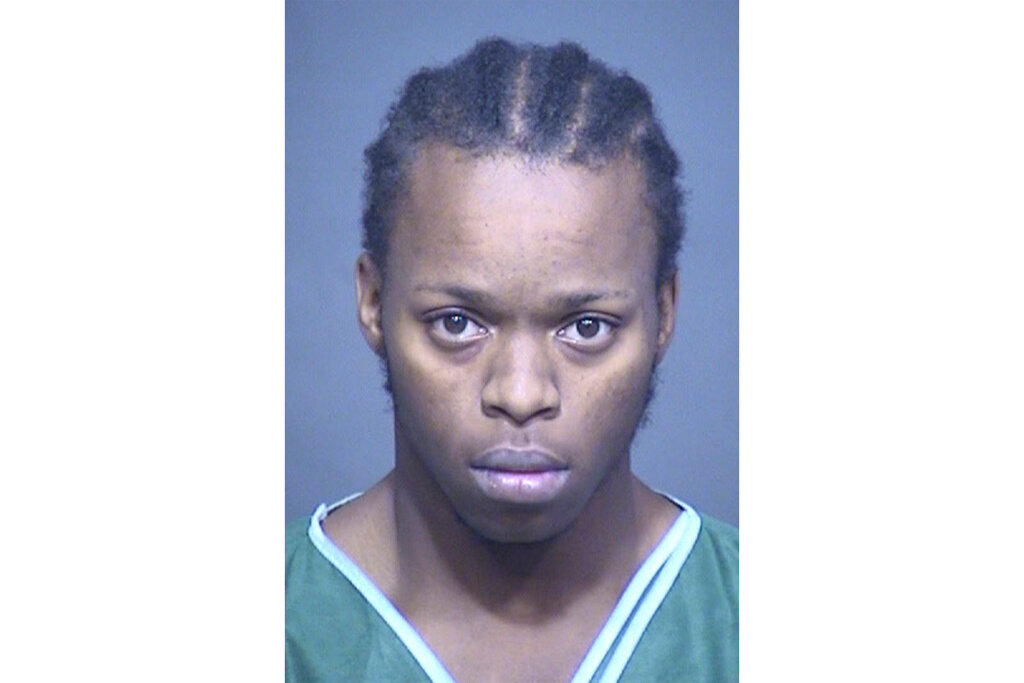 MESA, Ariz. (AP) — A suspect has been arrested in connection with five separate shootings in the Phoenix metro area that left four people dead and a woman wounded, authorities said Sunday. Mesa police said 20-year-old Iren Byers was taken into custody Sunday on suspicion of four counts of first-degree murder and one count of attempted first-degree murder.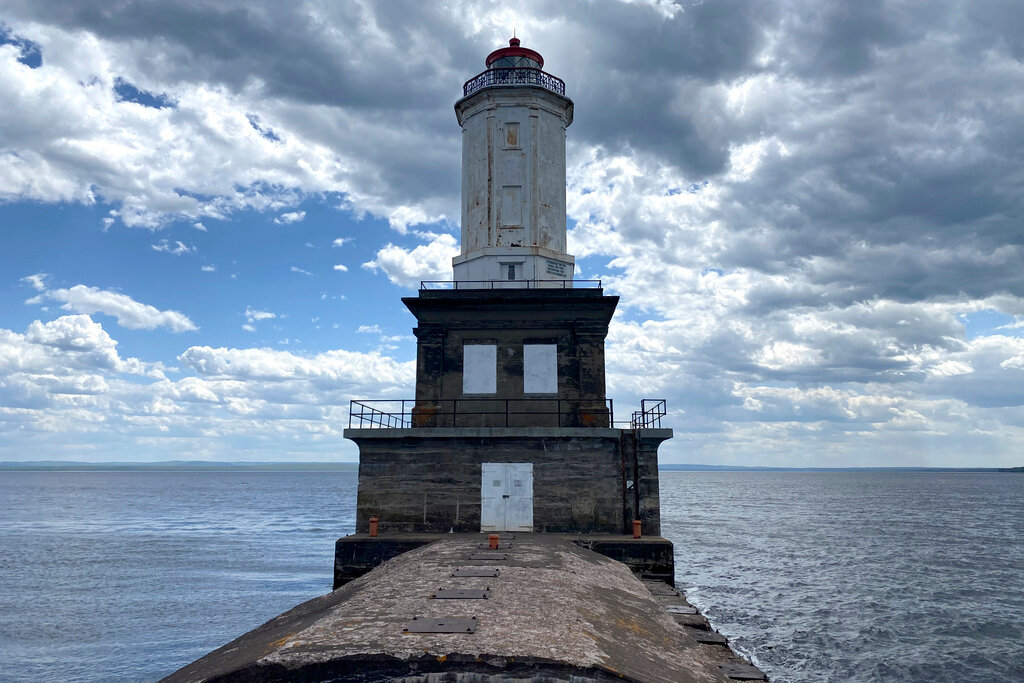 BOSTON (AP) — Ten lighthouses that for generations have stood like sentinels along America's shorelines protecting mariners from peril and guiding them to safety are being given away at no cost or sold at auction by the federal government. The aim of the program run by the General Services Administration is to preserve the properties, most of which are more than a century old.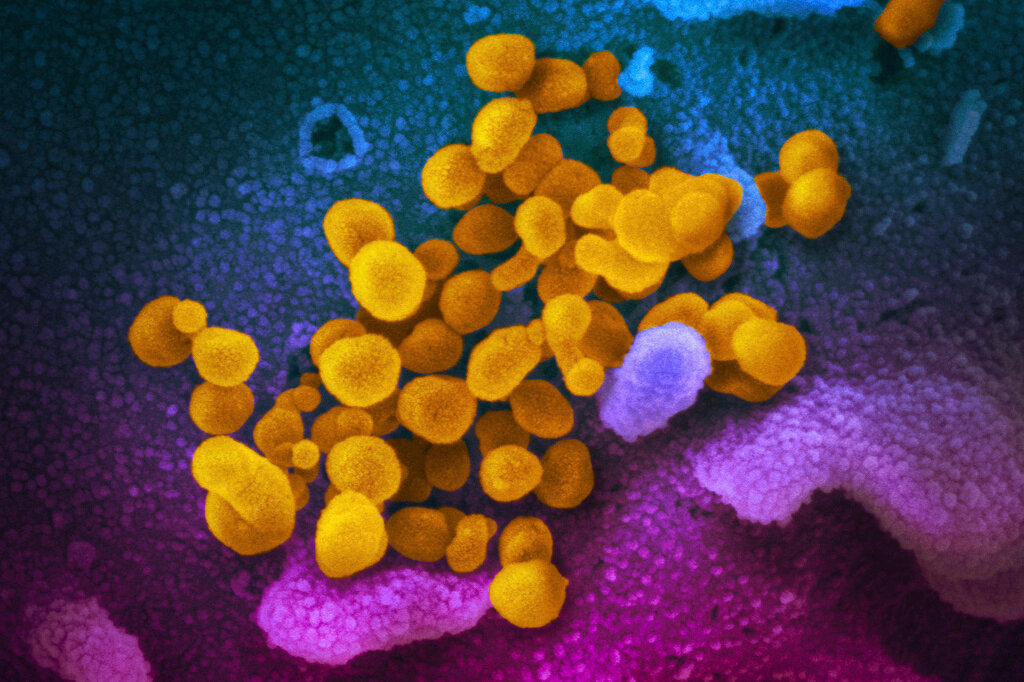 WASHINGTON (AP) — About 10% of people appear to suffer long COVID after an omicron infection, a lower estimate than earlier in the pandemic, according to a study of nearly 10,000 Americans that aims to help unravel the mysterious condition. Early findings from the National Institutes of Health's study highlight a dozen symptoms that most distinguish long COVID, the catchall term for the sometimes debilitating health problems that can last for months or years after even a mild case of COVID-19.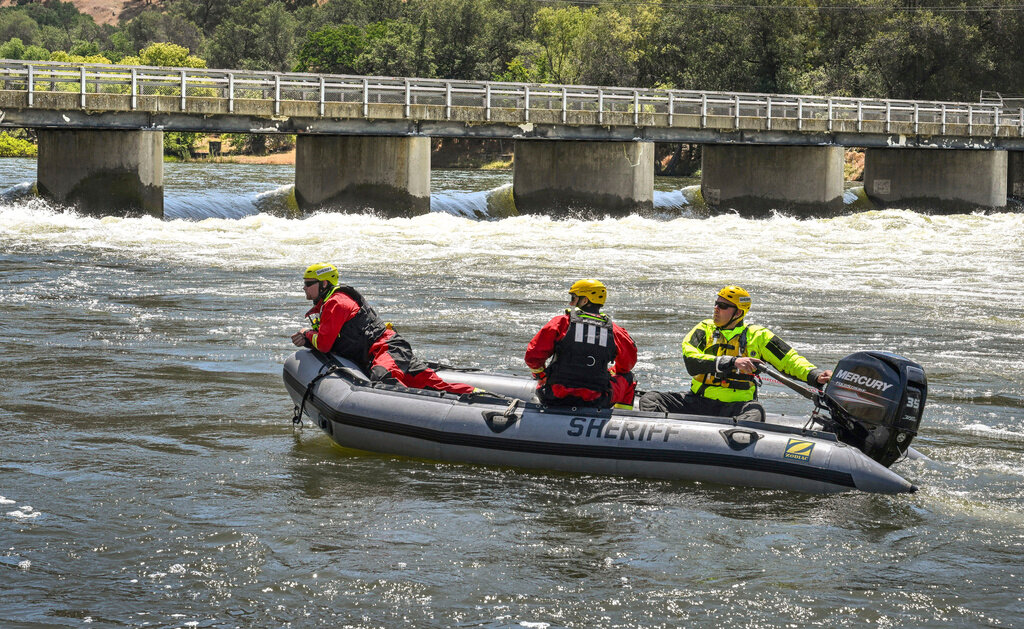 SACRAMENTO, Calif. (AP) — California rivers fed by this winter's massive Sierra Nevada snowpack have been turned into deadly torrents, drawing warnings from public safety officials ahead of the Memorial Day weekend's traditional start of outdoor summer recreation. At least seven people, including two children, have died or gone missing this spring in the grasp of powerful rivers plunging down from California's towering mountain range, and there have been numerous rescues.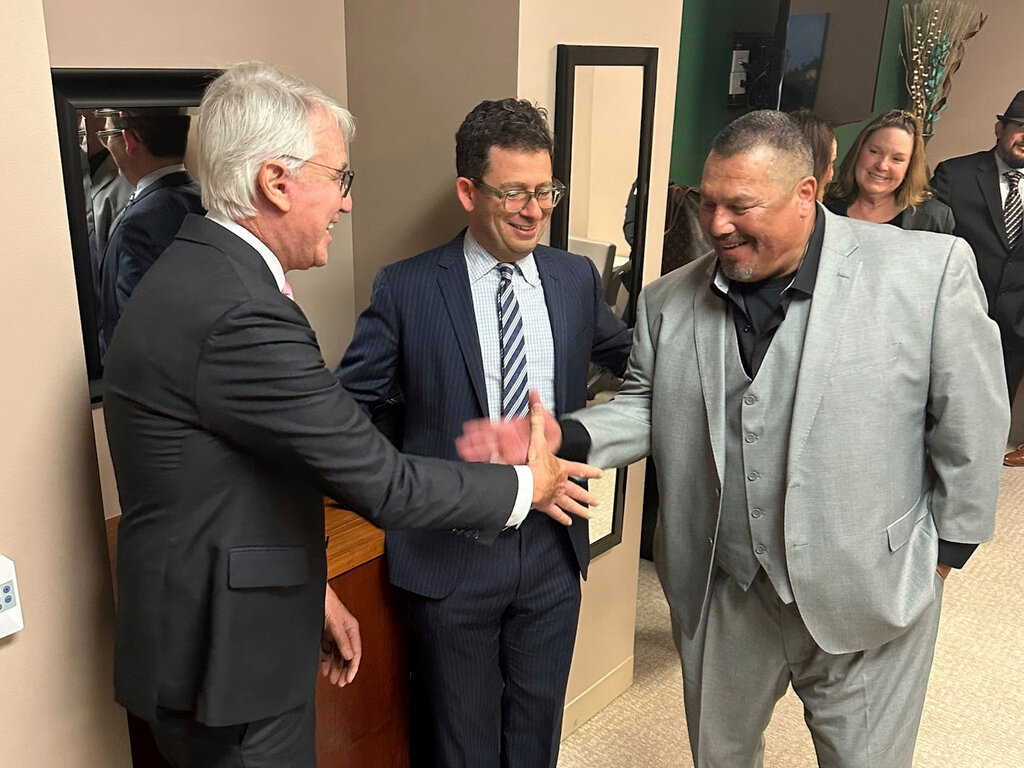 LOS ANGELES (AP) — A California man who spent 33 years in prison for attempted murder has been declared innocent and freed, the Los Angeles County district attorney announced Thursday. Daniel Saldana, 55, was convicted in 1990 of opening fire on a car containing six teenagers who were leaving a high school football game in Baldwin Park, east of Los Angeles. Two students were wounded but survived. The attackers mistook the teens for gang members, authorities said.