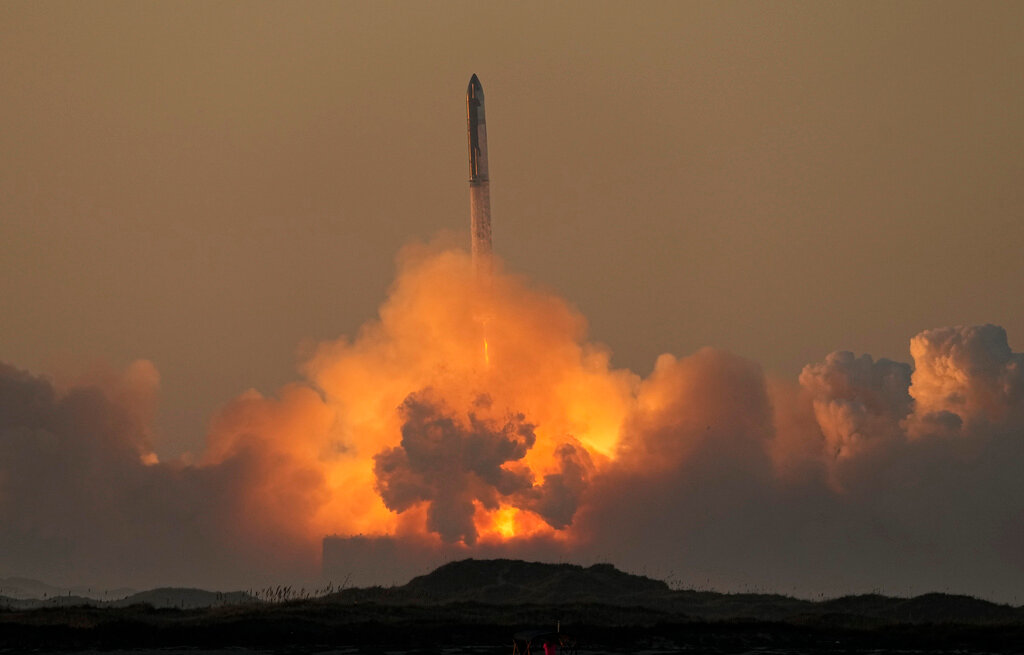 SpaceX launched its mega rocket Starship but lost both the booster and the spacecraft in a pair of explosions minutes into Saturday's test flight.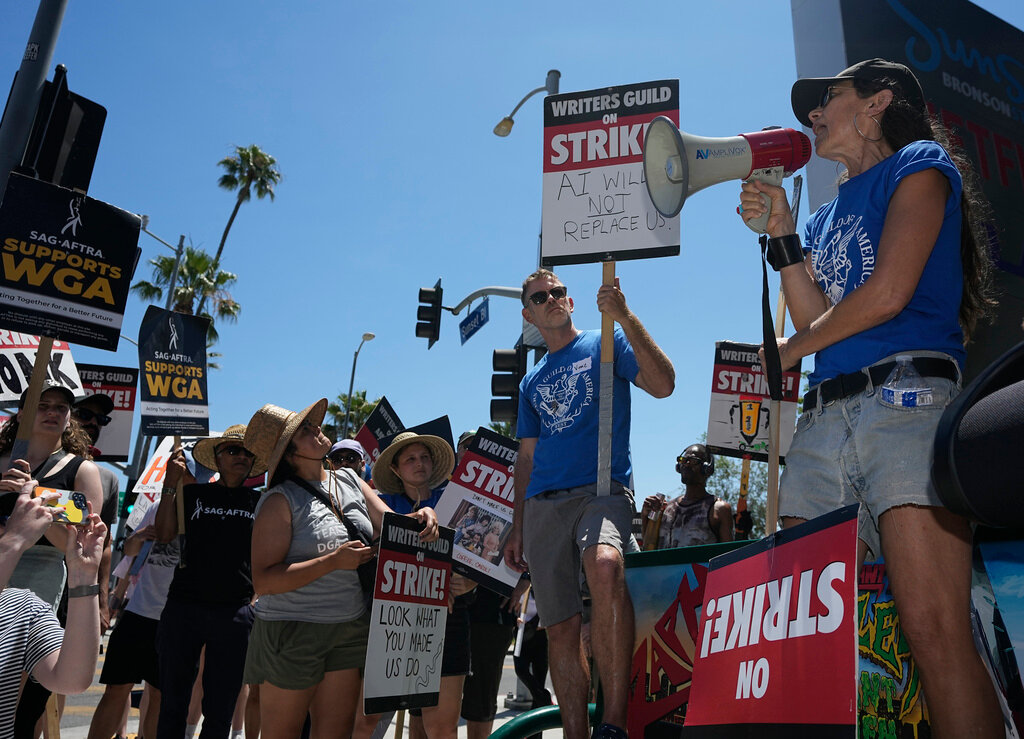 Country singers, romance novelists, video game artists and voice actors are appealing to the U.S. government for relief — as soon as possible — from the threat that artificial intelligence poses to their livelihoods.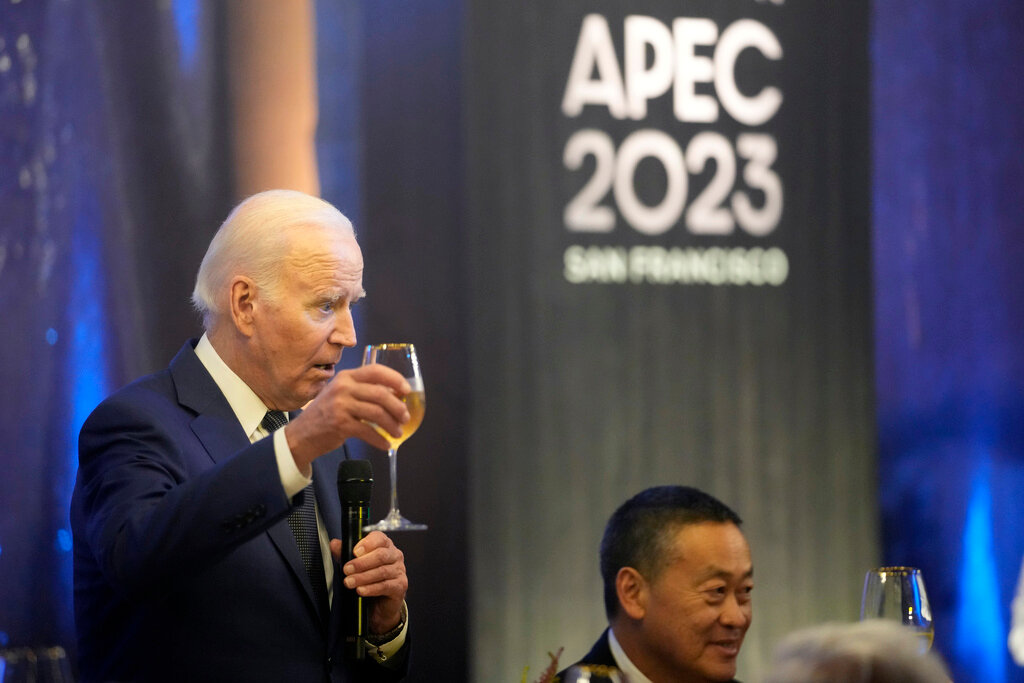 SAN FRANCISCO (AP) — President Joe Biden signed a temporary spending bill a day before a potential government shutdown, pushing a fight with congressional Republicans over the federal budget into the new year, as wartime aid for Ukraine and Israel remains stalled.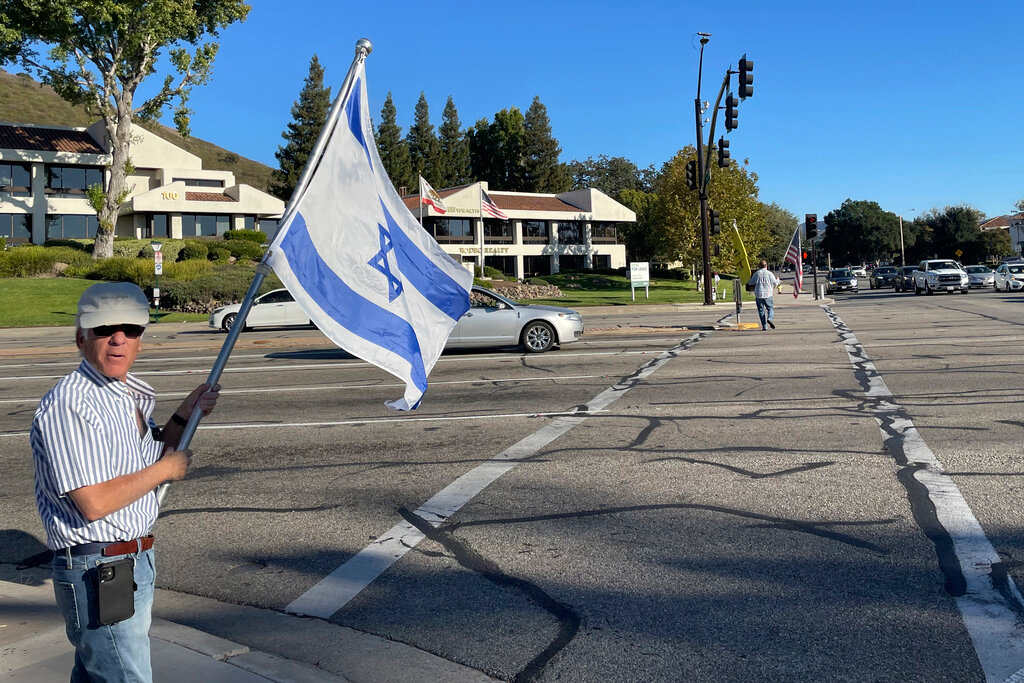 LOS ANGELES (AP) — A Southern California college professor was charged Thursday with involuntary manslaughter and battery in the death of a Jewish protester during demonstrations over the Israel-Hamas war. Ventura County District Attorney Erik Nasarenko said in a statement that both charges have special allegations that Loay Abdelfattah Alnaji, 50, personally inflicted "great bodily injury" on Paul Kessler, 69, during a confrontation at an event that started as a pro-Palestinian demonstration in Thousand Oaks, a suburb northwest of Los Angeles.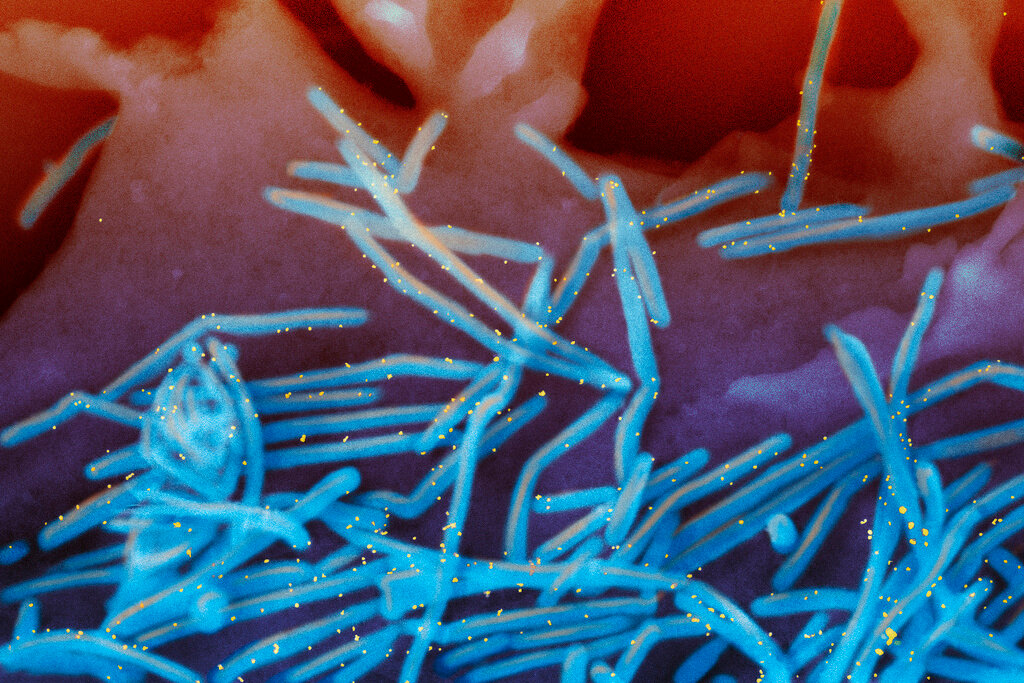 NEW YORK (AP) — RSV infections are rising sharply in some parts of the country, nearly filling hospital emergency departments in Georgia, Texas and some other states. To help counter the surge, federal officials on Thursday announced they were releasing 77,000 doses of a new RSV shot for newborns that have been in short supply.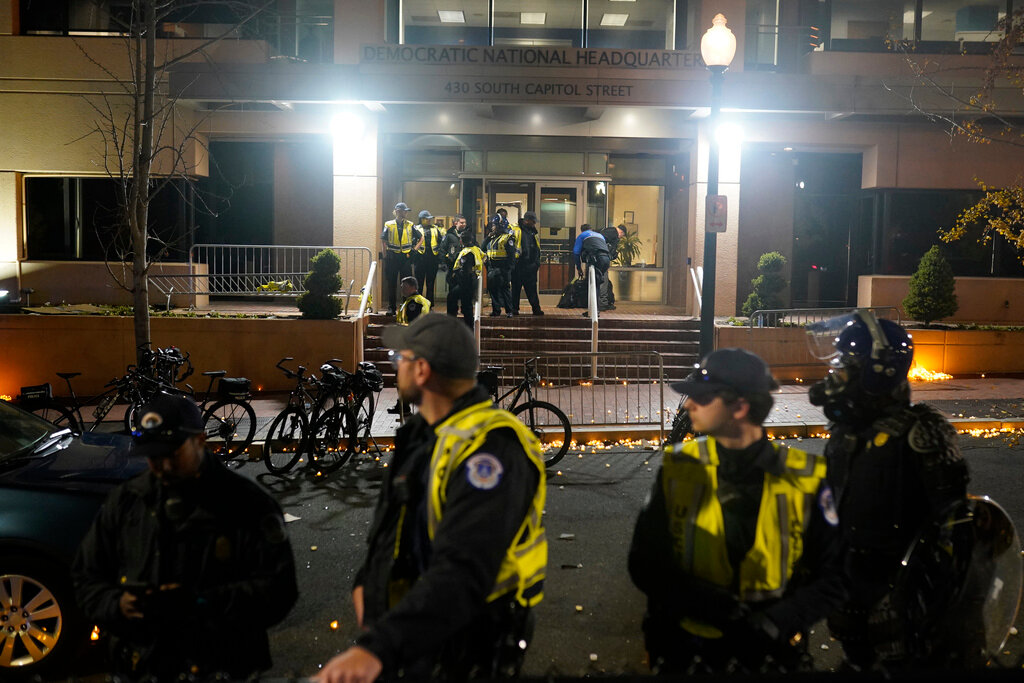 WASHINGTON (AP) — Police and protesters clashed outside Democratic National Committee headquarters on Wednesday night during a demonstration for a cease-fire in the war between Israel and Hamas, the latest reflection of boiling tensions over the bloody conflict.
LOS ANGELES (AP) — The area under an elevated Los Angeles freeway that burned last weekend, damaging a section of a key thoroughfare in the car-dependent city, was stacked with flammable materials on lots leased by the state through a little-known program that now is under scrutiny. The blaze Saturday burned about 100 support columns, forcing the closure of a vital mile-long stretch of Interstate 10 near downtown that is used by hundreds of thousands of people daily.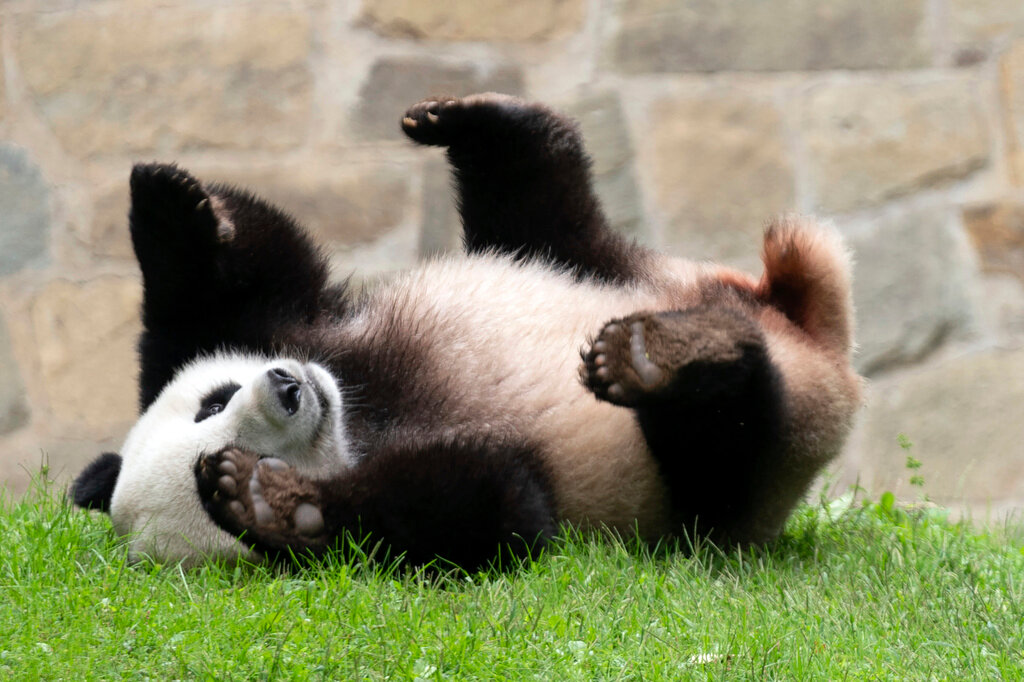 SAN FRANCISCO (AP) — Chinese President Xi Jinping signaled that China will send new pandas to the United States, calling them "envoys of friendship between the Chinese and American peoples." "We are ready to continue our cooperation with the United States on panda conservation, and do our best to meet the wishes of the Californians so as to deepen the friendly ties between our two peoples," Xi said Wednesday during a dinner speech with business leaders.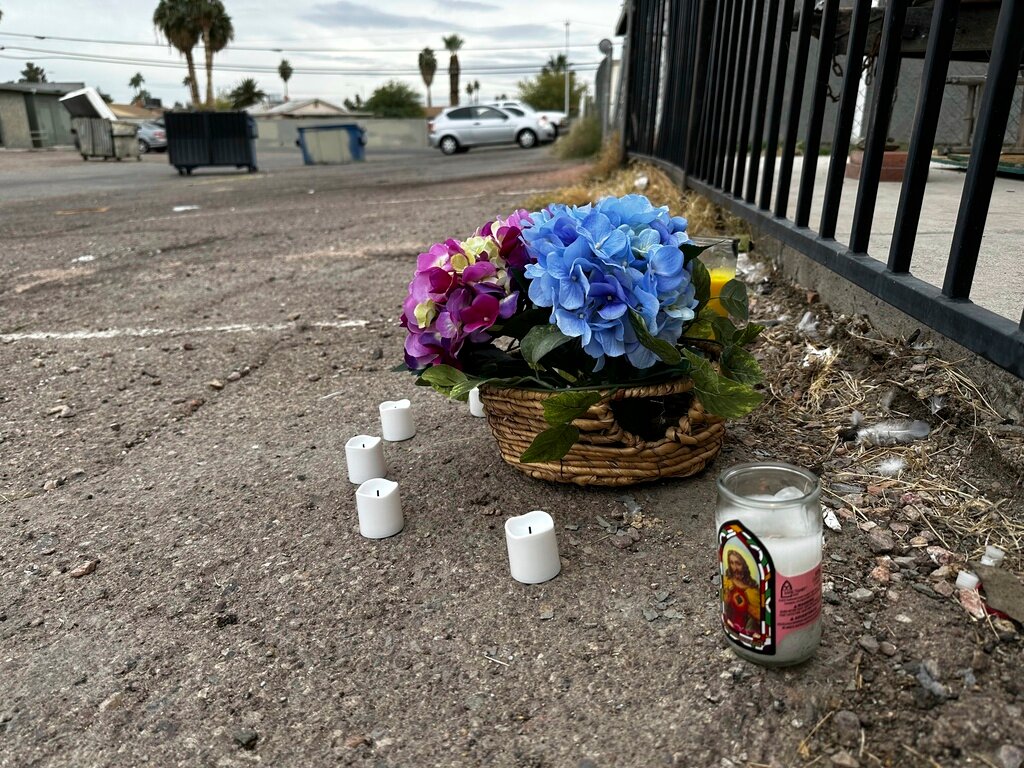 LAS VEGAS (AP) — A 17-year-old high school student in Las Vegas was beaten to death in an alleyway around the corner from campus by 10 of his classmates between the ages of 13 and 17, a prearranged fight that authorities said broke out over a pair of headphones and a vape pen.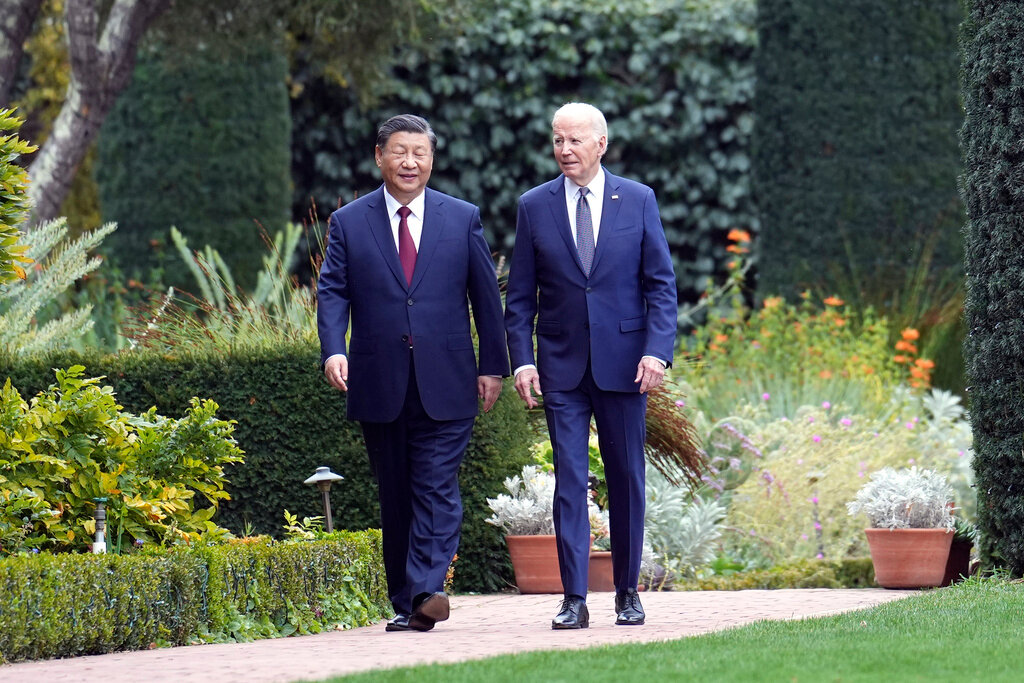 WOODSIDE, Calif. (AP) — U.S. President Joe Biden and China's Xi Jinping emerged Wednesday from their first face-to-face meeting in a year vowing to stabilize their fraught relationship and showcasing modest agreements to combat illegal fentanyl and re-establish military communications. But there were still deep differences on economic competition and global security threats.